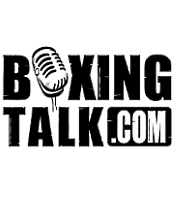 JA: What's going on Owen, where do you go from here?
"I just got ahead of myself in the fight. Just really got ahead of myself. Just knowing that I was winning the fight and to lose focus and just drop my hands is hard."
JA: What now? Where do you go from here?
OB:"Well you know I'm still looking at the bigger and better picture. I'm just looking what's really next for me because I'm just ready to go. I'm just waiting on the opportunity to get a shot at something. Either a title or someone else in the top ten. I will prove myself a world class fighter and world champion."
JA: If there was something that you could have done different in your fight with Barrett what would that be?
OB:"I would have knocked him out when I had the chance to."
JA: Looking back why do you think you were not able to knock him out if and when the chance opened up for it?
OB:"Like I said I just got ahead of myself. i got caught up in the crowd and I just wasn't thinking. I just lost focus. Basically when you're in a fight like that you must keep a straight mind keeping your head on your body. I threw that away. My only complain about the fight is that I needed to do more. I was hoping the
fight could have really lasted. I really wanted to fight another round and that didn't happen. As we saw in the fight I got an eight count and the other time I didn't get any count. The referee just stopped the fight. While I was getting up I could hear the announcers saying the referee stopped the fight. That's how I heard.  That really hurt my feelings because I was able to continue. There were about eight to ten seconds left in the round and I could have lasted out, gone back to my corner and come back out and finish up."
JA: Give us your thoughts on Monte Barrett as a fighter
.
OB:"I think Monte is a good fighter. He's better than anybod else thinks he is. I take my hat off to him. He's good. It was a good fight and we came out the ring and we were able to talk to each other and compliment each other in the stuff that we've done. I think Monte is a real cool guy and I hope the best for him. I would like to see him fight for a world title and hopefully he'll come out the way he did with me he'll be successful."
JA: What do you think about the heavyweight division as a whole right now
?
OB"Well I would still lke to get my chance to shake it up. Everybody is looking at the heavyweight division as open and I have gotten calls and emails that the think I'm capable of still being undisputed champion of the world. What happened throughout the fight I see myself as world champ. I'm waiting to get another chance and hearing from Don King on what's next for me."
JA: Is there anything you want to say to the boxing public and people all around the world on Boxingtalk.com?
OB:"I would like to say that it's not over for Owen "What the Heck" Beck. It's just the beginning. I'm ready to go and I'm back in the gym. My mind and body are ready. It's just going to be a diferent Owen Beck next time I enter the ring. So all the fans and everybody, one love. Owen Beck will be back in there so come and support. I'm going to do what it takes like never before."
Send questions and comments to: onfireboxing@Verizon.net