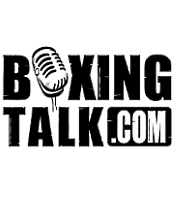 Jose Aguirre: What's the latest with you Michael? Word is you'll be fighting soon.
Michael Grant:"Yeah, actually we're going to do something in February. Don't know the date yet. With the Warrior's Team."
JA: Are you in training and if so how is it coming along?
MG: "I actually walked into camp yesterday. We going to get ready to get started now."
JA: How excited are you to be back in the gym and to be getting back in the ring?
MG: "It's cool. I've been trying to fight since February of last year but the promoters are fighting with one another and it just made it hard and bad bussiness for me. My last fight was in February and I tried to get something in June and then we had a fight scheduled for June 29th and the promoters fell out. They were taking money from me. Cedric Kushner was under some pressure with the Feds so the money situation was bad."
JA: Despite all that, how do you stay focused and how do you stay maintaining training?
MG: "I was in the gym and I was out of the gym. You just go back and forth every now and then. Bottom line is if it's in your heart then it's in you. You just have to put yourself in that enviroment and then do all the things that you need to do to accomplish whatever it is you do."
JA: Are there any possible names as to who you'll be facing?
MG: "Since the layoff been so stretched we're going to take a smaller gig and then tackle with somebody after that. They had mentioned Lawrence Clay-Bey and I was like lets do it but right now there is no names being given out for a tune up."
JA: In most people's opinion the heavyweight division is a wide open division, what's your opinion of the heavyweights?
MG: "To me I see it built around guys I beat. I see (Andrew) Golota giving those guys a hard time, both Chris Byrd and John Ruiz. It's all about timing and the timing is right now. I heard Lennox (Lewis) is talking about coming back now. It doesn't matter, if he comes back he comes back. I would still like to fight him again. But I have to prove myself once again."
JA: And once you do prove yourself where would you like to go from there? What do you see yourself offering to the heavyweight division?
MG: "It would be a breath of fresh. How everybody is looking at the game right now, they shouldn't lok at it like that because it really minimizes what we worked so hard for. People say the games wide open like there isn't anyone out there. It's kind of bad because they look at boxing as a weak sport. Overall I see myself better than those guys... I take that back. The Ruiz', the Byrd's and the Klitschko's. All these cats. My name is not even mentioned anymore between those cats because I've been unactive. I need to get with the right promoting team that will start moving me in that direction."
JA: What do you think of Vitali Klitschko as a heavyweight champion?
MG: "I think he's worthy. For his country he's worthy. There's nobody else that's going to be topping that. He's technical. There is no ryhthm. They got dog in them. They have some quit in them too. The older brother is defenitely more wiser and stronger then the younger brother. I think he's the shadow under his big brother."
JA: What are your thought about James Toney in the heavyweight division?
MG: "Knowledge wise I would say that he knows the game. I don't think that Toney is going to be able to carry it because it's going to be a weight difference. He's not a true heavyweight. he probably ate himself to be that big but that's nothing that he can stay with for the long term. I think that Toney will diminish as months go by I'll be honest with you. I can't see Toney fighting bigger cats with heavier shots. I could see him fight a different style fighter. What I mean by that like a Jamel McCline if that fight would have went off I think Toney would have been successful in it. He stands straight up with his punches so there is not much behind them. His punches are not affective like a Riddick Bowe or Lennox Lewis. Toney caught Holyfield and we all know what time he caught Holyfield at. That's what makes the division the way it is right now. There isn't really a go to guy. It's going to get better. It has to get better. I'm looking forward myself to have the right knowledge under my belt and go ahead and do it."
JA: After a fight or two what can we expect from you when we actually see you in the ring?
MG: "You can expect a more knowledgable and determined guy with the same speed. Defenitely know that my corner isn't fake. I have to say it, my corner isn't fake and you can know it's the real deal. They're polished instead of an unpolished corner. For many years and when you saw me I had an unpolished corner and I was using all my talent to get me through everything. Now it's going to be talent and the knowledge with the ability to make it all happen fo me."
JA: What's different in the corner now as opposed to the past?
MG: "The corner is everything. You go in the ring with the confidence it's not a problem. Basically, when you get in a fight you kind of forget certain  things. The transformation is hard we all know that. With the right corner you could relate to where you're at in the situation that you're going through and then help you polish it up. We all get caught up with other activites and other thoughts. Need to stay on one track, tunnel vision. Just make things happen in the best way they should."
JA: Is there anything you want to say in closing?
MG: "Nah, no comment. They're going to see my comment when I explode on them. They're going to see it."
CLICK HERE FOR MORE OF THIS EXCLUSIVE
Send questions and comments to: onfireboxing@verizon.net