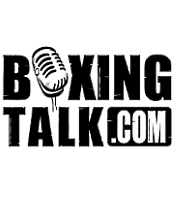 "David Tua has been groomed to become heavyweight champion since 1992"
After two years away from the ring heavyweight boxer David Tua will be making his return on March 31st against Talmadge Griffis. Kevin Barry was Tua's manager from 1992 to 2003 and was successful in guiding Tua to a shot at the world heavyweight title held at the time by Lennox Lewis. Then came the falling out. Boxingtalk.com was able to speak with Kevin Barry and you don't want to miss what he had to say about David Tua, their falling out, his return to the ring and so much more.
Jose Aguirre: What's the deal between David Tua and yourself?
KB: "We've been going through a very messy divorce in the last two years. In fact I'm just getting back to New Zealand in about a weeks time to go to court on the seventh of February. To expose my friend David Tua for the liar that he is."
JA: David Tua a liar. What can you tell us about that?
KB: "When you have somebody who you've worked very, very hard for in a twelve year period. Somebody who you treat more favorable and spend more time with then you do your own family. Somebody who you start a project with and you take that person to the highest level of fighting for a world heavyweight title. Someone who when everyone else gave up on him you not only managed him but you took over the training of Tua and totally revived his career by knocking out Fres Oquendo and then destroying Michael Moorer. Then because of the draw with Hasim Rahman it put him back in position where his next fight was for a world title. When you do all of these things as a team and then part of that team loses all loyalty it's very, very hard to stomach."
JA: You've managed David Tua from 1992 to about 2003...
KB: (cutting in)"I managed David from 1992. I brought him over to America and turned him pro with Main Events after the Barcelona Olympics."
JA: ...and you were successful in guiding him to a world title shot. Even after this a total disregard from Tua?
KB: "Yes even after all this. What he has put me and my family through in the last year and a half I could never forgive him for. We got him back into that position and he turned down two world title shots. He tried to destroy our company TUA MAN Inc. A company that David was the largest share holder in. He had fifty percent of the shares. Myself twenty five percent. David's other manager Martin Pugh held twenty five percent. David tried to destroy our company. He just threw it all away. You're probably aware due to this phone call that there was a press conference in New Zealand today to announce an opponent for David to fight in March. I'm pleased he's come back. He needed to but he's been out of the ring for a long time. David's not a big guy but he's big in size and big in weight. And the weight will definitely be a problem with him getting back into condition. But's he's very short and the short heavyweights don't seem to have the same life expectancy as the taller heavyweight. The heavyweight division is very open at the moment. If he coms back and he's prepared to discipline himself more so than what he did before than he has the chance.  There are a number of questions there whether he can do that."
JA: You said you could never forgive him for some of things he's said or did, does that mean that you are not or will not work with David Tua on his return?
KB: "I haven't spoken to David Tua for a long, long time. When David and his associates withdrew all the money from the company account, broke into our company offices and removed all contracts and documentations. All merchandise, all computers. Alot of personal things belonging to me and my partner. I was actually in America at the time. Ever since David did that he's never been man enough to meet with me, man to man, one on one. We're talking about somebody who all the way through his career he hid behind me. I was always the person who defended him and always spoke up for him. I was the person who guided him. When people were saying bad things I took all that. I was the guy who came to his defense like a mother lion. God knows what happened or what he believed happened, he wouldn't even meet with me? You have to look at the character of the person. He's been very poorly advised by his new advisor. The only good thing I suppose to com out of this is after two years he's now talking about getting back into the ring. You know I still have two years left in my management contract."
JA: Will you be looking to enforce that contract?
KB: "Most definitely. One hundred percent. We've already had legal papers drawn to that effect. Myself and Martin Pugh are still David Tua's managers until such time that a judge in court says we aren't."
JA: Have you heard any reports from anyone about how Tua's looking and what his weight is like?
KB: "The only thing I can tell you is that I know for a fact that his weight was up well in excess of three hundred pounds. There were a number of pictures in the news paper in New Zealand where he looked very, very large. The weight has always been a problem with us. Most of our training camps we were fighting the weight issue. That was something David found really, really hard. Controlling his weight and disciplining himself to keep his weight down."
JA: Knowing this, as you've worked with him for some time now, do you think being older and being off two years that he has what it takes, the will and the dedication, to get himself in top shape?
KB: "For starters I don't know what he's doing training wise. I know the gentleman doing the fitness work with him at the moment and he is a good fitness trainer. But you put so much strain on your  body and your heart when you have such massive weight fluctuations as David does. It's hard enough for a fighter who keeps himself in shape once he gets in the 30's to 35's to maintain that level of combat to be a top fighter. But when you  look at the way David's weight has fluctuated so greatly it makes that job all the more harder. The thing was when we had everything at stake, the Lennox Lewis fight, we had a multi million dollar Showtime contract on the table before the Chris Byrd fight. The fight against Rahman when Rock came in at 259lbs. Tua should have just knocked him out. He just didn't perform. All those big fights he let himself down. Alot of the reason was his weight. Ever since 1998 he's been fighting the weight problem But David's a puncher and he's a very good puncher. The last thing ever loses is his power. That's why Mike Tyson has been able to stay around so long. The heavyweight division is really lacking a true heavyweight puncher at the moment and that is something that Tua does have. You have to look at being able to deliver that power and you have to look at being able to cary his body injury free. To be able to train properly. To be able to discipline himself with his diet. To keep his weight down. There is alot of hard work to be done and it's not going to happen in one come back fight. He's going to need some activity, constant activity. He needs to fight three tims this year."
JA: Lets say David gets himself back into reasonable shape, how do you see him fairing against today's champions?
KB: "David Tua has been groomed to become heavyweight champion since 1992. He's been so close so many times. He's knocked out fighters who went on  to win world championships. David was one of my biggest disappointment in the time I spent with him. We won three championship belts but never won a world heavyweight title.  It would be bizzare the fact that he hasn't been able to do it then come back now and do it. But when you look at the fighters that are out there if David can get his weight down and get some good knockout wins against average opponents the television networks will dictate that he get a title fight. If he was with Don King, King would be doing a Golota on him where he's in his third world title fight in a row. One punch can end a fight and Tua has done it many times."
JA: Is there anything you want to say in closing?
KB: "I'm very disappointed with what happened with David and myself. We had a special friendship. Life goes on. I'm disappointed that he has wasted the last two years. I'm very pleased that he has made the decision to get back into the ring and the fact that Martin Pugh and myself still have David under a management contract. We wish him all the success because if he wins we win."
Send questions and comments to: onfireboxing@verizon.net