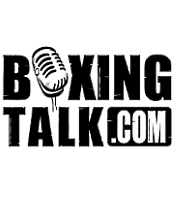 JA: What can you tell us about your last fight?
"I didn't fight in three months. Jan, Feb and March because the camp was not happy with each other. I had to lay back and watch everything that was going on. I didn't realize that three months could go by that fast. And me, I fight every month. I'm used to fighting every month. There were fights there for me but the camp never wanted to take them. I was in shape already. I was ready to fight. We took the fight on April 15 in Columbus, Ohio at the last  minute. I was going to do two dates in April 15 and 28 but I spoke to Lou DiBella who couldn't put me on the card so I said no problem. So we took the fight to a hometown kid out there. He weighed in around 192lbs."
JA: How hard is it to focus on your training when you have to do recontruction within your own team?
HE:"The hardest thing I ever had to do. The hardest part is focusing. You still have to focus on training. At the same time there is stuff going on inside and outside as well as your personal life. As a man you have to realize what's best for you and ex out what's not. That's what I had to do but it took so long to do that. Sometimes you have to let people go if that's best for you. I'm the fighter here and I have to do what I have to do. I tried to make everyone happy and I couldn't make everybody happy."
JA: Did you feel you had to make this move in order for your career to move forward?
HE:"Yeah. Defenitely. I couldn't dodge it. I tried to dodge it and I was taken out of the boxing world. How am I going to allow that when I have not even  started yet."
JA: Who are you working with not and how has it been since the change?
HE:"I'm working with Nelson Cuevas. Now we're going to step it up by bringing in Nirmal. It looks like it's going to be good. I hope we could all be one team as far as his fighters and myself. I hope egos and stuff lik that don't clash. I don't have none but I know people may clash with me. I'm a new kid walking into a classroom. I know how that first day feels. I could adjust to whatever."
JA: Share with us your feelings going into a gym where the Chin Checkers, Sechew Powell and other notable fighters train out of.
HE:"I don't know yet. Right now I'm in a new gym that's all."
JA: So when can we expect you back in the ring?
HE:"Sometime real soon if not in May."
JA: So what can the new team and 2005 expect from Hino?
HE:"They can expect harder work. Moving into another level past 10-0. I already passed a first stage and I feel I'm in the beginning stages of he middle of my career. I'm getting better by the day and I'm learning a hole lot. I'm just bringing my personality and myself to the gym."
JA: Is there anything you want to say to your fans and the people all around the world on Boxingtalk.com?
HE:"I'll be back and thank you for the support. Thank you very much. Sorry I took so much time off. I've been in the gym all that time and look to get back in there with a whole new fight plan and a whole new fight game. I'm focused even more now and I thank you all for the support they've been giving me."
CLICK HERE FOR THE FULL INTERVIEW
Send questions and comments to: onfireboxing@verizon.net