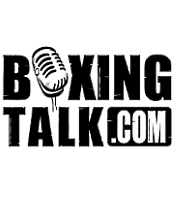 Frank Espinoza, who manages the likes of WBA Super Flyweight champion Martin Castillo, WBO Intercontinental Lightweight champion Miguel Angel Huerta and IBF Super Bantamweight champion Israel Vazquez, took the time to talk with "OnFire" Aguirre about IBF champion Israel Vazquez' recent defense of his crown against Artyam Simonyam. He talks of his plans for (Israel) Vazquez to face WBC Super Bantamweight champion Oscar Larios. He also shares his thoughts on his other champions Martin Castillo and Miguel Huerta and his plans for them in 2005.
Jose Aguirre: How do you feel about this win for Israel Vazquez?
Frank Espinoza: "I think it was a great win for Vazquez. I know that Art Simonyom has alot of experience and he's a tought fighter or else he wouldn't be the number one mandatory. I felt that Vazquez was going to either take him out late or win by decision. I didn't think he was going to knock him out that early. He was well prepared and he came out and did what he had to do. Once he hit with a beautiful right then a left hook in that third round he wasn't the same fighter after that. Now we're looking to fight someone like Johnny Tapia. That's who we're really after. Then go for a fight with (Oscar) Larios."
JA: Did (Israel) Vazquez' performance surprise you in any way?
FE: "I've seen him look good lots of time. I think he's at another level now. Vazquez is a good fighter or else he wouldn't be a world champion. As far as his confidence, it has grown at least thirty to fourty percent since he became world champion. Now that he's defended it his confidence has grown more. That's what I saw, alot of confidence in this fight. Preperation, he's alays had that. He's always been a gym guy, a gym rat. He's always been in the gym in and out. This time I saw alot of confidence going in now that he's a world champion. That's telling me he could step it up with the likes of other champions ansd maybe unify. I know that Oscar Larios will be fighting Wayne McCullough and we'd like to fight (Johnny) Tapia but I don't know if (Johnny) Tapia wants anything to do with us. If he does we'd give him the opportunity first. That's who we'd like to call out now, (Johnny) Tapia. Then we'd like to unify with (Oscar) Larios."
JA: If Johnny Tapia doesn't take the fight, where do you go from there?
FE: "Then I'd have to sit down and look who we would fight. We want to fight someone that has a name or another champion. I think I may have told you Rafael Marquez, if he wants to move up we'll be there for him too. If he wants to challenge us a 122lbs. Now is the time for Israel Vazquez to start making money. In order for him to make money he has to fight other champions or someone with a good name. Maybe even some tv exposure that he rightfully deserves."
JA: What is your prefered route for his career?
FE: "Of course I want him to make history because I want him to be known as a great champion. I think that's my number one concern. I want people to know him and that he's fought everybody and that the fans were proud and pleased to see him fight. He's an action packed fighter, a crowd pleaser.  He has this (Marco Antonio) Barrera style. I would say that he has Barrera and also a little bit of Julio Ceasar Chavez. I would love to see him make history but at the same time it's short lived. You may be thirty years old and be young but really you may be thirty years old and you may be old for boxing. It's time for him to make money for his family. If he wants to start a business and prepar himself for the future, he has to take the right fights and make money."
JA: What are you plans for WBA Super Flyweight champion Martin Castillo in this upcoming year?
FE: "First of all he had a great win over Alexander Munoz who was the world champion with a record of 25 and 0 with 24 knockouts. Martin really showed he has alot of technique. Beautiful style, boxer-puncher and he just simply destroyed and outboxed Munoz. Our move now is to talk to Top Rank who is our promoter and see what plans they have for us. There have been rumors that they want us to go back to Japan and fight (Hideyasu) Ishihara. Ishihara is a fighter that Martin beat in order to be the number one mandatory. He knocked out Ishihara n the eleventh round and that gave him the mandatory in order to fight Alexander Munoz. Now that he beat Munoz, they want us to go back and fight Ishihara. Seeing what's going on in Japan we're kind of skeptical. Going back to what happened to Jose Navarro. We understand that he won the fight and they're saying that he got robbed.  haven't seen the tape so I can't really make a comment on that. It makes me wonder if it's the right place to go.  I believe that Martin Castillo is a special fighter. He's a natural ability fighter. He went to the 1996 Olympics and has wins over Eric Morel at 112lbs. He has a win over Floyd Mayweather at 112lbs. Martin is a world class fighter. I believe Top Rank should start exposing him on the undercards like HBO. This is where we'd like to see Martin fight. Let the people see him. The people that have seen him have been so impressed with his natural ability and skills that I think it's time for the exposure for Martin. He deserves that. He's worked hard. He's fought tough fighters and now I think it's time for him to shine. I think he should be put on Showtime, Shobox or maybe HBO. Defenitely he has to be shown here in the States so people can get to know him as a household name."
JA: You also manage WBO Intercontinental Lightweight champion Miguel Angel Huerta. What are your plans for him and is Diego Corrales in the picture?
FE: "Absolutely. Miguel Huerta is rated number ten in the WBO. He does have the Intercontinental title. We would like to fight Diego Corrales. Mguel Huerta will be fighting here on February 11th against TBA since they have switched opponents. He is scheduled to fight here in Ontario, CA on February 11th. Huerta is a tough, strong fighter. He also can make 130lbs. so he would be open to fight any of the champions a 130lbs. Mighty Mike Achondo, (Marco Antonio) Barrera, (Erik) Morales. Also Diego Corrales and Julio Diaz who he already fought and dropped in the first round. Then he got dropped also in the first round. He's fought some good fighters and I think now that he's ranked he deserves a shot and he's an incredible fighter and we're looking for good things for him in 2005."
Send questions and comments to: onfireboxing@verizon.net