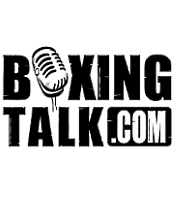 JA: Give me your thoughts on Saturday's fight between Samuel Peter and Taurus Sykes?
"I think it's a great fight. I think Taurus is by far Samuel's best opposition to date. A very capable fighter and I expect it to be a good, tough fight between the two of them and I think the winner will emerge as the top young contender in the world in the heavyweight division. I also think the winner will be the most  important fighter in the future for the heavyweight division."
JA: Many people say that the heavyweight division is wide open...
DD:"Open is being nice. The heavyweight division sucks. The champions suck. They're all fakes not willing to fight each other. They're ruining the heavyweight division and the heavyweight division needs a guy like Samuel Peter to bring it back to the glory days. That's what out plans are for Samuel Peter. One thing at a time and the Taurus Sykes' fight is a very tought fight and whoever wins that fight hopefully  could revitalize the division."
JA: We all know that Peter brings punching power. Tell us what else he brings to this division?
DD:"He brings more than punching power. He brings excitment. He brings carisma. Honorablity. Samuel Peter is a throwback to the old warrior days. These heavyweight champions now are phony. Samuel Peter brings back the old warrior type fighter to the heavyweight division and that's what the division needs."
JA: He has mentioned that he's ready for the champions of the division. Do you agree?
DD:"Absolutely. If he gets by Taurus Sykes he's ready for anybody."
Jose Aguirre: What's the latest with Kendall Holt? Has there been anything new from any of the names mentioned?
Dino Duva:"Nothing new yet. We're working on a couple of things and by tommorrow things should shake out and we'll see what's going on. There actually may be something big in the works and hopefully by tommorrow we'll know what's going on."
JA: Have you spoken to Kendall and how disappointed is he that the other prospects have not really stepped up to the plate to face him?
DD:"I don't think that Kendall is that worried about it. Kendall knows that we'll get the job done and Kendall will get in the ring. He just sits back and trains and waits for he fights. It's our job to get the fights made. Kendall is focused and he knows whoever he fights he'll be ready."
JA: Stevie Forbes who is a former 130lbs champion said he would face Kendall if given the opportunity. How do you feel about that?
DD:"I don't know, I have to check it out. I got a call today from Stevie Forbes' handlers and we're looking at a couple of different possibilities and I think by tommorrow I think we may have a good idea of what's going on."
Send questions and comments to: onfireboxing@Verizon.net