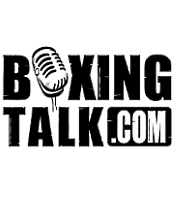 On February 26 in Las Vegas Nevada, with the venue to still be determined, DeMarcus "Chop Chop" Corley (29-3-1, 16 KO's) will attempt to recapture the WBO title he once held from Miguel Cotto (22-0, 18 KO's).  He won that title when ended things in spectacular fashion stopping Felix Flores in the first round. Two uppercuts and 2:49 minutes later he was the WBO champion. This was a fight he took on five day notice. He's been in the ring with Floyd Mayweather, Zab Judah and Randall Bailey. He yearns to be called a two-time champion and believes this fight will make that happen. Not an easy task but Corley says he is doing newer and better things in the gym. We caught up with the former WBO junior welterweight champion DeMarcus Corley and he shared his thought about his upcoming fight with Cotto, the 140lb division and his future in boxing.
Jose Aguirre: You have a fight coming up March 19th in Las Vegas. Have you begun training and if so how is it going?
DeMarcus Corley: "We've been training since that Monday afetr I fought on the 12th. I was back in the gym on the 14th. Regardless if we were going to fight (Miguel) Cotto or not we just wanted to go back to the gym the next day and just start moving so my body wouldn't get wore down or anything. We just wanted to start training."
JA: In your las fight you fought Darryl Tyson. Give us your thoughts on that fight and how you think it played out.
DC: "I always wanted to spar with Darryl Tyson. he was a great champion back in his time and I thought me getting to spar with him early in my carerre would have been some great experience for me but it never happened. When we got the opportunity to fight Darryl (Tyson) we were excited about it. I take my hat off to Darryl (Tyson), he was in great shape and went all ten round with me. I tried to knock him out but he just wouldn't go down. I hit him with my best and he took it. Years ago  never got the chance to spa with him. I wanted to spar with him to learn from him. I sparred alot of great champions when I first started out. I've been in there Sugar Ray Leonard, William Joppy, Mark Johnson, Pernell Whitaker. Alot of old champions I was in there with when I was young. I never got the chance to spar with Darryl (Tyson) and we always wanted that but Darryl would always come in quiet and humble and he'd never spar with me."
JA: You'll be facing Miguel Cotto, give us your thoughts on him as a fighter.
DC: "From what I heard and what I've seen about him he's a great young champion right now. He's strong, has alot of determination and he comes straight forward."
JA: So what are you expecting from him?
DC: "I know he's going to bring his A game. He's going to come straight forward and try to take me out with every punch he throws but we have a gameplan for (Miguel) Cotto. He's similiar to Randall Bailey to me because he's a one demensional, straight forward fighter trying to knock everybody out. We're going to box and turn him and take his left hook away from him."
JA: Do you think your southpaw, elusive style is going to trouble (Miguel) Cotto?
DC: "Yeah, that's going to be the main factor. I don't know if he ever fought a southpaw but I know my southpaw style is going to give him a problem because I can box and I can bang."
JA: What can we expect from you come fight time?
DC: "Expect me to be back like I was when I won the title knocking out (Felix) Flores out. You're going to see that fight. You're going to see me like I was in that first round when I know out Felix Flores."
JA: What can the fans expect from DeMarcus "Chop Chop" Corley in 2005?
DC: "Expect the ring announcer say "And new two time WBO junior welerweight champion of the world" and they're going to see a whole lot of new things about me life-wise. We're doing newer and better things in the gym."
JA: You're in a division that's heavy with talent. You have Kostya Tszyu, (Floyd) Mayweather who you're familiar with in the ring, (Vivian) Harris, (Arturo) Gatti. What do you think of this division that you campaign at?
DC: "It's a great division for anybody to be in who really wants to make a name for themselves by fighting the best. I've been in there with the best and have done it all."
JA: Do you think that Miguel Cotto and his people are making a mistake by taking on a "Chop Chop" Corley at this point in his career?
DC: "I would say they are making a mistake fighting me because I'm not an easy fight. Floyd Mayweather has witnessed that and everybody thought it was going to be easy for Floyd. I didn't come to lay down and I know he don't think I'm going to lay down. He has a title that I once held. If he thinks I'm just going to let him go in there and get another title defense, he's sadly mistaken."
JA: Is there anything you want to say to the boxing public and the people all around the world?
DC: "2005 is going to be Demarcus "Chop Chop" Corley's year. For newer and better things in my life. And I'm looking forward to a good fight."
CLICK HERE FOR MORE OF THIS EXCLUSIVE
Send questions and comments to: onfireboxing@verizon.net