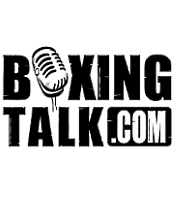 Al Cole, who held a world cruiserweight title in the 90s, but recently has been a heavyweight opponent, will fight in the main event at The Theatre in Madison Square Garden on Thursday. On the eve of this regional title fight, Boxingtalk spoke with Cole.
JA: On March 3rd you have a fight at the Theatre of Madison Sq Garden. How's your training going for that fight?
"So, so. It could be better but everything could be better, but other than that things are okay.
JA: What type of things have you been working on for your opponent?
AC:"A little more movement, boxing. Certain things I need to capitalize on. What I can see."
JA: What do you know about Sultan Ibragimov?
AC:"I Really don't know much about him. All I know is that he's supposed to be a very good, strong puncher. He's very tough and will be in good shape."
JA: What are you expecting from him and what will you do to change what he does in the ring?
AC:"Take him to deep waters. He's never fought anyone of my caliber and level. He doesn't know anything about that. he doesn't know about geting hit, giving
a shot and taking a shot."
JA: Have you studied or watched tapes of his fight?
AC:"I only watched one tape of him. But I have the experience under my belt and I know what to do."
JA: You were only in the ring once last year (UD loss to Hasim Rahman). Do you think the long layoff will affect you in any way?
AC:"No because I've been training throughout that time anyway. I had a couple of fights that fell through so I've been training."
JA: What can the fans in attendance expect from you on March 3rd?
AC:"A very good performance and surprise, hey this guy still has it. He's in great shape and is a force to be reckoned with."
JA: How do you feel about fighting at the Theatre of MSG?
AC:"It's kind of good because I never really did good back in New York. I fought one time at the Garden and lost. I don't have many wins in NY, that's the only thing. So I really wanna make a statement. I have some people coming down and I know he will have alot of fans there. My last two fights were Rahman
and Whitaker which I lost but both were very close fights. Down to the wire. So as you can see I am still a serious contender. Fighters know. Any fighter I fought will never want to fight me again. If we fight for the same amount of money they better fight someone else."
JA: Anything you want to say in closing?
AC:"Just that Al still has it. Al Cole is a serious force to be reckoned with. You can't take him lightly."
Send questions and comments to: onfireboxing@Verizon.net