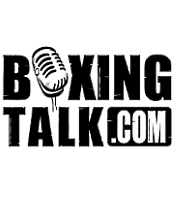 Matchmaker Sampson Lewkowicz and Sal Musimeci's Final Forum bring boxing to the Atlantic Oceana in Brighton Beach, Brooklyn on Saturday, Dec 11th. On this night, cousins Sultan & Timur Ibragimov will each face off with their respected opponents. Sultan Ibragimov (13-0, 11 KOs) will do his thing against James Walton (19-5-2, 10 KOs) as he defends a minor heavyweight championship he won against Najee Shaheed. Eight of his last ten fights have ended in knockouts. Six in three rounds or less. See what the 2000 Olympic silver medal winner had to say. Manager Boris Grinberg translates.
Jose Aguirre: Sultan, how are you feeling and how's training going for your fight on Dec 11th
?
Sultan Ibragimov:"Very good. I'm in very good shape and we're sure about this fight. I feel very good because I worked properly and I have alot of sparring. I'm in good shape and in a good mood. I'm happy for the Russian community too."
JA: You'll be facing James Walton on that night, what do you know of Walton as a fighter and what do you expect from him?
SI:"He's a good fighter who has a good record. I think he'll give me the chance to show how good I am. How boxing is a nice, beautiful sport. Beautiful fight."
JA
: How excited are you to be fighting in Brighton Beach Brooklyn, a large Russian community?

SI:"Very excited. We need this because we need our crowd for the future. Hopefully we'll be fighting at the MGM or Madison Square Garden sometime in February, I hope so. We need our people to be there. Alot of friends and Russian people from the Russian community and everybody likes us so I'm really
excited about it."
JA: What can we expect from you on Dec 11th when you step inside the ring?

SI:"I'm not the type of guy who will say I will kill my opponent or do this or that. In the ring I will show what I am capable of. I will show who is the better fighter. I do my job and I do it well. I always show respect for my opponents. Boxing is a very rare business but I am a gentleman. I would never say bad things about anyone I'm fighting. They have insulted me so many times
and when I knock people out then they come and apologize, sometimes."
JA: Did you get good sparring in preparation for this fight?

SI:"Yeah, of course. We got alot of rounds of sparring with five or six guys. We've done twelve rounds three or four times. I start training seven o'clock in the morning, running one hour. About twelve o'clock I go to the gym for three hours and maybe sometimes travel to another gym."
JA: As a heavyweight do you think you have an advantage because you're a southpaw?

SI:"I won't say that it's an advantage. The jab is coming from a different angle but my jab is the same as a right hander. The right hook is tremendous. I have power in both hands. My advantage is that I'm a very smart boxer. I know what I'm doing with my opponents and I see what I have to do everytime. But not
because I'm a southpaw but because I'm a very hard hitting southpaw. The difference between Chris Byrd and I is that I hit very hard. Michael Moorer has helped in training while me in Florida and I respect him very much but I'm
three times faster than Michael Moorer."
JA: You have a cousin (Timor Ibragimov) who is also a heavyweight. Will you two ever fight each other if there was a championship at stake?

SI:"No. We've had amateur fights but that was long ago. Never."
JA: Is there anything you want to say to boxing fans around the world and those here on Boxingtalk.com?

SI:"Have a good time. Be nice and you show love to everybody.