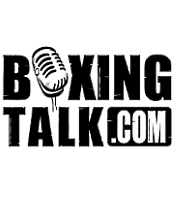 hey Greg: how are you doing? The site keeps getting better and better with the chats and the hot scoops. Anyway I wanted to comment in a couple of things related to you P4P list. 1) I don't think you should rank Manny Pacquiao that high based on the boxingtalk's panel scorecard of the JMM fight. Yeah it was close and you can make an argument of manny winning the fight, but at the same time the argument could have been made for JMM or the draw. The official decision was a draw PERIOD and that is what should count while ranking fighters. All that being said, I still think Manny is pound for pounder and will give Morales a hell of a fight. 2) I disagree on Rafael Marquez being the most talented of the brothers. The most entertaining? Yes. The hardest puncher? Yes. But, th most talented? Hell no. JMM is one of the most talented boxers south of 135 and even more avoided than his brother. 3)Quick question, if Tito knocks out Winky (very probable) and then goes on to defeat Hopkins (highly unlikely but doable), would that earn him the #1 spot on your list? If not why so? Thanks man I hope to get your feedback soon.
Roberto "bobitongo" Puerto RicoLeon's Response: Thanks for the kind words. I notice you're writing from Puerto Rico, and I'd just thought I'd tell you that Tito Trinidad told Boxingtalk.com that he's looking forward to doing many more TNT Chats in the future. Since it's Boxingtalk's list I think it should hold some bearing. I thought Pacquiao won the fight and I thought it was close, I just somehow feel that had Murad Muhammad, Pacquiao's promoter and not Bob Arum's Top Rank, promoted the fight, Pacquiao would have gotten the decision. He will give Morales a hell of a fight, I do think he's bitten off more than he could chew facing Morales at junior lightweight. I've never seen the Rafael Marquez, the lesser talented, go down three times in any round and I certainly think he does better in the big fights than his brother did. Juan Manuel was another straight left hand away from getting stopped in the first round. If Tito stops Winky and Hopkins in consecutive fights it would be tough to keep him out of that top spot.
I've been reading your mailbags recently and noticed that a lot of guys out there are talking about what Tszyu's gonna do next - after the Hatton fight. Some guys are saying Tszyu has taken an easy option in Hatton before he takes on the real legit big guns out there. All you hear is how Tszyu is the heir apparent to the P4P throne. Now tell me if I'm wrong, but every time I've ever heard press and fans dismiss a challenger like this they seem to end up wrong. Barrera was a big underdog against Hamed and what happened? Rahman was too in the first Lewis fight. Vince Phillips wasn't expected to throw a punch against Tszyu and look what happened there. Tito was gonna destroy Hopkins and Jones was going to walk right through Johnson before climbing back on his throne. OK, Tszyu is a superb athlete and a chilling puncher so Hatton is really up against it - true. But talking of superb athletes who can punch: Hamed, Lewis, Tito, Jones... Where do you stand, Greg: Hatton gets blown out or given their common opponents (Phillips, Tackie) Tszyu gets taken into deep waters for the first time in 2 years and gets drowned out there?? Phillips did it to him and Hatton caned Phillips.Great site too man!
Wayne Matthews-StroudLeon's Response: While you do make some fine points regarding the upsets you mentioned, I'm one of those people who thinks Tszyu will be tuning up against Hatton. Hatton is a solid young fighter with a bright future in front of him, but he's far too easy to hit and he's not ready for an animal like Tszyu. Kostya will KO Hatton in front of him hometown fans earlier than Zab Judah KO'd Spinks in St. Louis. Tszyu won't get taken into the deep waters with Hatton. The only fighter at 140 capable of bringing Tszyu to deep waters if Floyd Mayweather, and I'd still expect Mayweather to drown against Tszyu at the end of the day. I expect this to be Tszyu's last fight at junior welterweight, and I think the Oscar De La Hoya-Tszyu fight could start receiving a lot of media attention after Tszyu gets done with Hatton.
Hi, G-Leon I'm just writing this e-mail to see what you think about Ouma vs Angel "EL TORO" Hernandez fight, because I think Ouma didn't defeat A.H."TORO" something was wrong in that fight with that decision, and I think if you know about boxing you should know that, because Ouma knows that he was lucky that night, he told "TORO" that.Thank you for taking the time to read this.
Leon's Response: That was a tough fight and Angel Hernandez epitomizes what a rugged veteran is, someone who will test you if you're not at your best. I believe he gave both Ouma and Winky good fights, but at the end of the day I thought he lost each of them. I remember that Ouma fight being a razor thin split decision loss for Hernandez. Perhaps if he came to the ring looking like he was in some sort of shape he might have walked away with close W's instead of close L's. Don't be surprised if former undisputed welterweight champion Cory Spinks looks to test the junior middleweight waters against Hernandez or someone of his ilk.
How can you not have Vitali in your top 20 pound for pound list but you got Toney and Byrd over him. That is ridiculous because Vitai is the true wbc champion and also the peoples champion. Vitali put Lennox in retirement and has dominated everybody else he has faced. I know his skills aren't pretty but he gets the job done and his chin is made of stone. But you have Byrd in there who barely beats his opponents doesn't knockout any of them and has been koed once and brutalized by Wlad. Toney shouldn't even be in there until he wins a belt but he has all the skills and defense to be in the top 20 but until he wins a belt he shouldn't be in there. I know Byrd has a belt but he should have lost it a long time ago to Oquendo. I think your very biased towards certain fighters and the ones you like you praise them 2 death.
Leon's Response: If Vitali Klitschko were the same height and weight as Toney or Byrd, he'd get his ass brutalized by James Toney and taken to school by Byrd. I'm not impressed with Vitali for beating out of shape opponents who look like they trained by running to McDonalds. You do realize Vitali's biggest win was a loss right? Kind of like Marquez's biggest win being a draw against Pacquiao. Byrd was brutalized by Wlad, but somehow I'd pick him over several of the fighters with a LITTLE power that have brutalized Wlad. Tell you're boy Vitali to fight him, then he'll have a belt! You're entitled to your own opinion, and you're right I am cool with Byrd...the same way I'm cool with Rahman, Barrett and other heavyweights, but you don't see them in the top 20. Byrd has an impressive resume of victories check Boxrec.com more often.
Hey Greg - I just read your top 20 pound for pound, and it looks pretty accurate. (Nice to see Mr. Tszyu in the #2 spot!) Here's my problem. After #3, this list points out a great discrepancy in skills of the top fighters in the game today. What I mean is, how shitty is boxing in this new century when solid but unspectacular fighters like Glen Johnson and Antonio Tarver are in the top ten of the ENTIRE SPORT? It's a crying shame that we can't produce 10 fighters better than these guys. Don't get me wrong, they're nice fighters, but men with C+ / B- level skills shouldn't be getting into the top 10! It seems to me that until about 5 years ago, you could count on the pound for pound to be brilliant-tough-hard-cagey-skilled professionals. Now we have under achieving, stupid, one-dimensional, immature kids like Zab Judah; rugged but limited guys like Glen Johnson; the adequate and interesting, but hardly great Diego Corrales; and the not-even-close-to-great-done ONE thing in his career to warrent token consideration, Antonio Tarver. That sure aint no top ten. The men with the best skills on the list are all older guys (Marquez, Byrd, Toney, Morales, Barerra, Trinidad, Tszyu, Hopkins) who will not be around a whole lot longer. What are we going to have when THEY'RE gone? It's too terrible to contemplate. Remember, I'm not beefing about the makeup of the list, or disputing the fighters (semi-limited) accomplishments. What I'm saying is that skill for skill, versus the recent (and not so recent) past, this crop of guys who are supposedly the ABSOLUTE BEST boxing has to offer, is not much to look at.-
Atlas Comics.Leon's Response: Mayweather over Tszyu on a p4p list is ridiculous to me. I think Tarver will beat Johnson in the rematch and that will probably do it for Glen Johnson as a top ten p4p fighter, but I know whatcha mean. The fact that Glen Johnson is p4p material in 2005 can't bode too well for the state of the game. Judah is not one dimensional at all. Johnson is more one dimensional than Zab is. Tell Roy Jones Jr. Tarver hasn't done anything to warrant p4p mention.
Whats up homie!! Well, first on too zab Judah. I hate him, but it was pretty tight what he did to spinks. Went to his home town, for shitty pay and knocked him out. But he needs to understand and all of his fans is that his reign I don't' think lasts too long. For his fans to think he will rule welter is crazy. I mean he has dlh (who I hate), a living legend, who has real good power at welter and is a great boxer and has good speed. Plus he is bigger than Judah. Then you got mosley, stronger, faster it think and a hell of a fighter. Plus bigger. Then you got tszyu who will move up soon. Strong, physical, great boxer and already knocked his ass out. You got cintron, a young gun, who is huge, great power and is bigger. Then you got margarito, good fighter/puncher/brawler, good speed and is bigger. And maywether, I hate his ass, but he is a good boxer with speed and defense. He is going to have a hell of a time. Remember people, he is a small welter. And for him saying he wont fight mosley is chicken shit. Even though I think they will eventually fight, that is weak saying that. You want to be known as the best, you need to fight the best. As for spinks, I don't' think he will be undisputed at jr middle. I think ouma will take that title soon. Spinks will have trouble against the bangers who can punch. He can't keep them off of him with his little power. Im not saying he will not be a champ, but there are some pretty strong guys up there. As for Hopkins, im glad he is calling out trinidad's, taylor's and johnson's names out!! I hope he does try to move up and fight Johnson. But I'd rather see tito vs Hopkins first. I just heard that calzaghe will be fighting brain magee next. Waste of time!! I guess those are the career defining fights he was talking about. What about danny green, Kessler, lacy, mundane, etc. man, I just cant wait for the tito vs winky press conferences!! That will be exciting as well!! It's good to hear about the heavies finally fighting each other. Potential fights in byrd-vlad, toney-ruiz, golota-brewster, vitali-rahman. The heavies suddenly getting interesting!! Peace out!!! Sergio Herrera
Leon's Response: You're not the only person who thinks his reign will not last long, but hey, most people expected him to lose to Spinks again and he stopped him impressively in Cory's backyard. Judah vs. Mosley or De La Hoya would be big fights that he has a chance to win. One thing about Zab, the boy can punch. He has that kind of equalizer power that enables him to make mistakes and still win fights. And once he has you hurt, chances are he's finishing. Zab isn't going to fight the WBO champion with the undisputed championship around his waist, so that's out. The options for Zab are as follows, Cosme Rivera mandatory, ODLH, Mosley, Tszyu, and maybe even Mayweather or Vivian Harris. It's too early to know what Hopkins is going to do next. Johnson will be fighting Tarver next, so that can't happen until Hopkins last fight. Maybe he wants to start and finish his career at light heavyweight...HMMM. Hopkins versus the Trinidad-Wright winner is the fight that everyone wants to see. Calzaghe taking a fight that's a waste of time? You're kidding! LOL. As I said in a recent mailbag, Byrd-Wlad is doubtful. Byrd told me he'll seek revenge against Wladimir as soon as Vitali seeks revenge against him.
Greg, Anyone that thinks Bhop doesn't deserve the top spot in your list in my opinion is out of their mind, though I can see the arguments for Floyd that you put PERFECTLY (guys he's beat went on to be champs). Two questions.. 1. Question on Bernard... do you think having Taylor on the undercard is a setup for his last fight? Having a chance to take out the kid who some say is the next in line to reign.. I don't see a Tito fight being his last though the money is there, just don't see it happening. I think Wright
will derail that anyway. So who do you see Bernard going out on top against? And let's all forget about Bhop in the top 20 p4p today, it's time to start talking about Bernard in p4p greats OF ALL TIME 2. I agree with your list for all weights under heavy - but how can you possibly put Byrd and Toney on that list and not Vitali? That's crazy, or something else is going on personally with you and that man. Don't go there with his first fight with Byrd, they fight again... Byrd is cooked well done. Vitali has fought everyone put in front of him, and he gets better each outing. What cha gonna say when he KO's Rock? You'll still find excuses, that he beat an overweight Rock, or that Rock wasn't the best, etc.. You are tripping BIG time on him man. If Johnson beat him,
Kirk would be in your top 20 - I know that. You have zero logic for this. Vitali sports a 91% KO ratio.. you know history, ain't NO other heavyweight champ hold that. Tyson doesn't even come close to that, nor Lewis, etc.. the man had a great amateur career, has fought all put in front of him, and though awkward for a big man he gets the job done and earns his W without any dispute (you can't dispute his fights - but you do and can for Byrd, Galota, Ruiz, etc..). Byrd was disemboweled by Ike, and we all know he lost to Golota and Oquendo. WHEN R YOU GOING TO WAKE UP MAN. Like I've said before and before - what is going to take for you to recognize Vitali!??? Let me guess, after he is undisputed, for 8 years, and retires with a 90% KO ratio? Come on.. what has TONEY done at heavy? Please man. It's just craziness Greg. Matt.. Scranton.
Leon's Response: I'm with you. Some people smoke that good stuff though. I don't see how anyone thinks Mayweather could be p4p when Hopkins has held that middleweight title while Mayweather was fighting in the 96 Olympics. I don't think Hopkins and Taylor will ever fight, but it's still nice to see them on the same card. Plus it creates the illusion that maybe they can make something happen. I doubt it though. With Hopkins saying he could be vacating after Eastman, DiBella, Taylor and company will probably wait to fight someone like Sturm for a vacant title. Hopefully Rock comes in shape so if Vitali wins at least we can say he's beaten someone who looks like they spent at least an hour a day in the gym.

Send questions and comments to: gleon@Boxingtalk.net