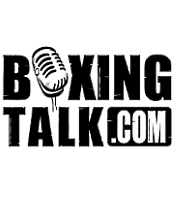 Hey G, You guys are consistently the best. One of these days I'll convince my wife to let me join. Don't worry though, I still tell all my friends about you though. Tarver lost to Jones the first fight. He won the fight on the ropes...lost in the middle. Unfortunately for him, most of the fight was in the middle. He won the Johnson fight, 7-5. He lost because he fights in spurts. He takes entire rounds off. He fights enough to win a fight...but the judges, for some reason see the inactivity and give the fight to the opponent. I will say that if he thinks he beat Jones in the first fight by more than he beat Johnson, he's delusional. I'll always love the guy for knocking Roy Jones out...but he needs a reality check. Roy won the first fight because Tarver took several rounds off and did nothing. I'd love to see Johnson legitimately beat him this time...but Tarver will wake up and win. Could be interesting though if he tries to slug it out with Glen. I think Glen has a better shot in a slugfest than if Tarver boxes for the whole 12. Greg, you are right on the money...HBO should be giving them a firm date and some serious money for a rematch. I can't believe that they are going to show Larry's dream boy Wladimir against Nobody Johnson, but not giving those guys a rematch date. If HBO keeps this crap up, Showtime will eventually take them over. By buying good fights rather than fighters, they will be attracting a lot of fans. Nate
Leon's Response: Tell the boss the time is now. LOL. Tarver admits that he didn't put on anywhere near his best performance against Johnson, and most people still feel he won. More people feel he lost the first fight to Jones. As you should know by now, I scored it a draw, but in either case, Tarver's performance in the second Jones fight made his blown opportunity the first time around a distant memory. I think Tarver will look to exchange a lot more often. Instead of just pawing with his right jab to find the range for the left,Tarver must have some snap on his jab to hide the left hand coming right behind it.
what up G man! been a minute since I've written in...........ya still doin' it big here.........I know it's over and done wit' but I figured I'd give my take. Cotto vs. Corley shouldn't of been made.....but it was and it was an excellent fight. I personally don't mind watching it a second time. just my opinion......on to this weekends fight.......I guess I'm rooting for Pacquaio cause homeboy is so accessible and so real w/ his fans........a true throw back to a people's champ.........I look forward to an excellent fight.....as for Morales.....it's hard to see him losing this fight.....I think he under estimated Barrera in his last fight and I think he feels he has something to prove.......w/ that said I pick Morales by split decision.........one more quick comment.........Ruiz vs. Toney.......I'm pickin' Toney by 1st round KO..........I had a dream brother.........just remember I said it first Toney by 1st round KO..........I just want to say Boxing talk keeps it real 4 sho........I been into boxing for the last 2 years and BOXING TALK got me hooked..............I've spoken w/ Glen Johnson and Shambra Mitchell on separate occasions and BT made it happen........still waiting for them Tyson gloves thought.........LOL just buggin'........anyhow I'm gonna make like a baby and head out first..............aight G keep it poppin'.......holla at yo boy.........PRAISE HIM..............
Leon's Response: I will holla at my boy! Why are we still bringing up Cotto-Corley II with all of this great Muhammad Abdullaev sparring footage up on the front page? I'd rather see Cotto try to avenge his loss from the Olympics than try to avenge his win in Puerto Rico. All you have to do is look at how long it took Pacquiao to fight Barrera, Marquez and Morales to know what kind of champion Pacquaio is. If the fight with Morales would have been at featherweight I'd be picking Pacquiao by stoppage. I don't give him much of a chance of debuting at junior lightweight and beating the taller, stronger and more experienced Morales.
what up greg, this site is the shit homie. why does it seem like everytime u have a champ that is always on your site talking to fans and wearing boxingtalk t-shirts etc... that u can't say nothing that would make them say damn greg is it like that! for example, u said u would pick judah by KO over oscar and oscar if it goes to the scorecard, what kinda shit is that! i'm thinking u didnt want to piss zab off or want him to say nothing, we all know there is no way in hell zab would beat oscar especially by KO if tito,shane,and vargas couldnt do it (and i know u know they have more power than zab) what makes u think zab can? just like hopkins u said jeff lacy is too big for him. whats that all about it's cool for nard to call out and welters and jr. mids but he cant go up 8 pounds himself. i guess what i'm gettin at is boxingtalk protects its house fighters just like HBO does. lol.
Leon's Response: Have we ever seen Zab in a Boxingtalk shirt on TV? Not yet. Emphasis on yet. Judah-De La Hoya is a tough fight to give an accurate analysis on. Judah hasn't fought a welterweight that could bang and only God knows how strong De La Hoya will be after fighting at welterweight for the first time in over five years. I picked Zab to lose the Spinks rematch and had him losing the fight from press row, that didn' stop me from getting the exclusive in his suite, where I flat out told him I thought he was losing at the time of the stoppage. Piss Zab off? You should've seen him when I showed up to the press conference for the first Spinks fight with a Cardnial hat on! That was a pissed off Zab. Natually when I showed up to St. Louis with a throwback Yankee hat on, he came up to me pleased that I had the right helmet on, LOL. I never knew hats had so much to do with the outcome of the fight. Oscar might be too much for him but at welterweight he might also be too starched. I think Lacy is too big and strong for Hopkins at super middleweight, at middleweight, where Lacy may hurt himself making weight, Hopkins dominates him.
Hey man, I know Tarver is upset with how he's being treated but his defeat of Roy Jones is OLD NEWS! His loss to Glenn Johnson is more recent, Tarver talked about how great he was but didn't look like a great fighter against Johnson, and he talked too much and didn't back it up! If he had backed it up he would be having any problems getting the dates he wants now! He's now the challenger and has to take whatever opportunity he gets to get back on top, and once there do everything he has to, to stay there! Last of all he needs to stop talking about Roy Jones that distracts him from doing his best work against fighters other than Roy Jones! His focus and aura of surprise are gone and with his current problems and mindset he won't be able to defeat Glenn Johnson and will lose a 2nd time to Johnson! Johnson is training right now quietly preparing to fight someone not complaining or running his mouth. Tarver feels his marquee value is more than what it really is and stubbornly refuses to start over and build himself back up to the status he was at after May 15, 2004! He can't make any demands of HBO or Showtime they gave him his 'props' and he didn't follow up as he should've! He needs to take the challengers money, work hard keep his mouth shut, WIN and wait he may just get his chance in 2006 to fight Jones again, because at the end of 2005 Jones will return! Hopefully for Tarver's sake he hasn't blown his load already!
Leon's Response: His loss to Roy Jones is a part of the story line that Tarver expects to conclude with a third knockout victory over an opponent that bested him. Tarver is the challenger against Johnson, but that doesn't mean he should jump all over short money to do it. The HBO people just need to step up with a concrete date for the fight. Once they have a date, I don't think Tarver's going to complain much, and if he is pissed, I expect him to take those frustrations out on Glen Johnson , who became fighter of the year thanks to Tarver. You may need to get some new sources, because Johnson is just kicking it with his family in Jamaica.
Hey g., love the site, always keeps me in the loop. Just wondering what is happening with Edwin Valero; last I heard he was on medical suspension because of the brain surgery or whatever he had, but I read recently that he was a sparring partner for Morales. What's going on? Will/can he fight again? Thanks!
Leon's Response: Edwin Valero? I think you meant to send this to his uncle Dougie Fischer, who will surely be able to provide you with all the latest and tell you what he ate for breakfast. LMAO. Seriously though, he's still on suspension and he won't be able to fight anywhere in the US until the NYSAC (NY State Athletic Com) says otherwise. I wonder if Golden Boy regrets ever scheduling Valero to fight in New York? From what I've seen of him Valero is a solid fighter, but he's not the second coming of Salvador Sanchez as some would lead you to believe.
Lacy just won me over, I have watched all his televised fights and was always kinda on the fence, but now that I know that he is one of those guys who see's the big picture I feel I can root for him. I would love to see him and B-Hop at 164, that would be amazing, of course Hop will come in at his familiar 156 and by fight time Lacy could be at 176, so that would be a huge advantage for Lacy, but B-Hop is incredibly intelligent in the ring, so the weight won't be a factor unless Hopkins allows it to be. The big plus is this wouldn't be for anything but Lacy's strap, so for Hop it's a win win situation, why not Nard? give up the short money to Lacy and lets see if you got it like that. Win his Super Middle belt, then face Kessler for his, then unify the division against Joe "Cancelled another fight" Calzaghi, now how many fighters have done that, unifying two divisions in a career, now thats history. Mike Arnold
Leon's Response: The bigges question I have surrounding Hopkins and Lacy is Showtime. What kind of rights, if any, do they have on Lacy's fights? Hopkins is with GBP, and they're very cozy with HBO. Lacy is with GSP, and they're very cozy with Showtime. I doubt Hopkins and Lacy gets past the banter stage. In my opinion, HBO would see to it that Taylor got a few hundred grand more before they let a fight with Hopkins and Lacy happen.
Sup G. Since Shelly Finkel manages Rocky Juarez,Pacman, and Robert Guerrero do you think they will ever fight each other?Also, if Pacman beats Morales, do you think HBO will sign him to a long term contract?
Leon's Response: For Shelly's sake, I don't think so...many would consider the fact that he's working with three young featherweights a conflict of interest in and of itself. If Pacquiao beats Morales and HBO doesn't sign him, Boxingtalk may have to consider starting an official petition to have him be removed from his position.
whats up g im curious if there is any word on who and when cory spinks and kassim ouma fight next. is the taylor hopkins fight totally shot now? Is there any truth to what zab says about fighting the golden boy in september? finally with senator john mccains boxing bill going through congress where we would have one commisson and one belt finally, do you think it will be easier to make big fights or just wind up too political and even more crooked then it already is? gabe ohio
Leon's Response: Cory Spinks is taking it easy right now. It's safe to say he'll be back in the ring in the summer or fall. At July or August the earliest or Septemeber or October the latest. I hear Ouma might be fighting on the Gatti undercard. I also hear Freitas could be fighting on the undercard of Cotto. Judah-De La Hoya is nowhere near done for September. DKP is in the middle of a lawsuit with Golden Boy. I don't expect King and Oscar to do much business until that's resolved, unless they're doing business as a resolution to their legal drama.
Send questions and comments to: gleon@boxingtalk.net