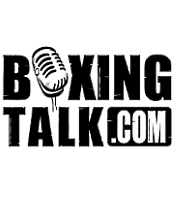 Demers wins tough fight when Ortiz suffers injury




James Cermak TKO6 John Battle...

 Cruiserweight James Cermak won the main event at Edmonton's "Lights Out in E-Town 2" card in front of 1,100 spectators on Friday. Cermak (9-0) outgunned John Battle (13-16-1)  dropping Battle in the second and fourth rounds before ending it with a TKO at 1:31 of the sixth.

source: Edmonton Sun




Victor Lupo W10 Claudio Ortiz...

 Victor Lupo (11-0-1) of Toronto retained the Canadian welterweight belt, clearly winning all 10 rounds against Claudio Ortiz (6-10) of Winnipeg.

source: slam! sports




Sébastien Demers TKO 4 Elio Ortiz...

For his first headlining fight on Canadian TV, young junior middleweight prospect  Sébastien Demers (14-0, 6 KO) faced a very serious challenge against experienced Venezuelan Elio Ortiz (27-9, 21 KO). Ortiz, who challenged Sharmba Mitchell and Demarcus Corley for world titles at 140 pounds, retired after four rounds because of a knee injury. Before that, Demers had to withstand a nightmare third round before coming back strong in the fourth round. After easily keeping Ortiz outside of range in the first two rounds, Demers was stunned early in round three, and while he managed to stay on his feet, he was an open target for the remaining two and a half minutes, only managing to rally in the last seconds of the round. Demers began Round four clear headed and was back in full control, jabbing away at Ortiz, who was already feeling pain from a knee injury sustained in training, which forced him to quit before the beginning of round five.




Jean Pascal TKO 7 Martin Desjardins... 2004 Olympian Jean Pascal (10-0, 9 KO) won his first professional title, the Canadian super middleweight championship over a game but completely outmatched Martin Desjardins (5-6-1, 4 KO). Desjardins went down five times in the bout, before the referee stopped the contest at 2:16 of the seventh round. Pascal relied heavily on his speed and right hand power to dismantle Desjardins, who had never been stopped in his previous five losses. Also on the line was the  Quebec version of the super middleweight title. Pascal, 23 years old, is a seven-time Canadian amateur champion who turned pro in February 2005. His promoters will be looking to launch him on the North American stage early in 2006, possibly fighting for a regional belt in March.