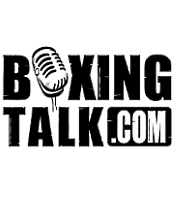 Soliman Ready To Rumble With Taylor!
It didn't take long for Boxingtalk's breaking news regarding Jermain Taylor vs. Sam Soliman to generate a public response from Team Soliman. Rated #6 in the Boxingtalk ratings (compared to #7 for Taylor), Soliman and team issued the following press release today:
PRESS RELEASE:
Sam Soliman was ecstatic to learn form his Promoter Dan Goossen that it looks like a bout with Jermain Taylor will materialise hopefully as early as March or April. Soliman said that he has an enormous amount of respect for Taylor and has seen plenty of his fights. We were always confident that our paths were going to collide, so we have been watching him closely for over a year now. He is big – strong – rangy, however I am confident I can handle anything Jermain can bring to the ring.  Soliman laughed and went onto say – "the true question that needs to be asked is how will Jermain handle me"? In all seriousness, we know Jermain will be a tough fight but we will be ready for him!
Soliman's manager Stuart Duncan said that he was pleased to hear that Lou DiBella was considering the bout with Soliman and sees it as a great opportunity to showcase his boxer to America. I have always respected Lou said Duncan and again he has proven that he is prepared to make the hard fights happen. The one thing I will point out is that Sam Soliman is already the IBF mandatory to Bernard – however we welcome the opportunity to take on Jermain and are quite happy to put his mandatory position on the line. Hopkins already has commitments defending his WBC Title and we've declared ourselves available to Felix Trinidad to no response – we'd take Maselino Masoe in a heart beat but again it can't happen, so we want the fight with Jermain. If Sam is a chance to fight Hopkins – the path to him is a win over Taylor. Our Promoter Dan Goossen will hopefully speak and negotiate a deal with Lou later in the week.
Soliman is coming of his 17th consecutive win and has stopped 7 of his last 8 opponents. He took Ray Joval to school mid year in the USA dropping him in the 4th round and has travelled all over the world amassing his 17 victories. Unbeaten opponents are nothing new to Soliman who ducks no one – Nader Hamden (32-0) Sakio Bika – Eric Teymour were all undefeated until they faced Sam. and we regularly travel to their backyard to do it. He has never been stopped in his 36 fight career and has only ever had one standing 8 count which was a flash knockdown which was a result of balance more than the punch. Sam went onto dominate that round and comfortably won the bout. On a likely result / prediction Duncan said confidently that while he respects Jermain for his ability he is confident his charge can take Taylor into unchartered waters. Jermain will think he has fought 3 opponents by the time Sam is through with him.   There's only one way Jermain beats Sam and that's if the local commission lets him take a chainsaw into the ring with him.