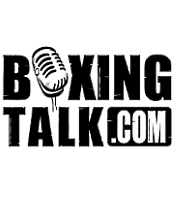 Boxingtalk had a very successful year in 2004 thanks to all our loyal members, so it is with great fondness that we look back on the last twelve months in the world of boxing for the highlights and lowlights of the sport.  Take a look at our awards, some serious, some tongue-in-cheek, and let us know what you think. You may agree, you may disagree, you may get angry, you may laugh, but you definitely will read this story to the end. 
Fighter Of The Year:
Glen Johnson
Tough to argue against the rugged Johnson, who this year, dispatched of Clinton Woods in England, knocked Roy Jones Jr. stiff and slightly edged out Antonio Tarver. "The Road Warrior", should never be called journeyman again. Champ or 2004 Fighter Of The Year will do just fine.
Honorable Mention:
Diego Corrales, Winky Wright and Marco Antonio Barrera
Trainer Of The Year:
Daniel Birmingham
Longtime trainer of Winky Wright gets the goods this year. Other than Wright's two victories over Mosley, young upstart Jeff Lacy captured the IBF super middleweight title in October and defended it in November.
Honorable Mention
(in order): Orlando Cuellar and Joe Goossen. Dishonorable Mention: Alton Merkerson (Roy Jones Jr. and Ezra Sellers were each knocked out twice in 2004) Norman Stone (Ruiz's performance only improved once Stone was banished from the corner)
Fight Of The Year:
Marco Antonio Barrera Vs. Erik Morales III
In a year stacked with action-packed candidates, the rubber match between future Hall Of Famers Marco Antonio Barrera and Erik Morales gets the ever so slight nod over the Trinidad-Mayorga slugfest. Barrera-Morales IV has a nice ring to it...expect it to happen in 2005.
Honorable Mention (in order):
Felix Trinidad Vs. Ricardo Mayorga, MannyPacquiao-Juan Manuel Marquez, Ebo Elder Vs. Courtney Burton, Bruseles Vs. Negron, Scott Pemberton Vs. Omar Sheika II, Diego Corrales vs. Acelino Freitas
Round Of The Year:
Felix Trinidad Vs. Ricardo Mayorga, ROUND 1
You could feel the electricity in the air as the bell for round one was about to ring, officially ending Puerto Rican legend Felix Trinidad's two year retirment from boxing. Trinidad came out on shaky legs and was having a hard time avoiding Mayorga's punches. Mayorga was having his way with Trinidad until he decided, much to the delight of the crowd, to put his hands down and chin out to take three of Tito Trinidad's trademark left hook's. Although Mayorga danced after eating breakfast, lunch and dinner it didn't take long for Trinidad to start putting his power shots together stunning Mayorga to the point he was nearly out on his feet as the bell sounded. 
Honorable Mention:
Johnson-Tarver Round 12, Elder-Burton Round 12, Wright-Mosley I Round 12. Barrera-Morales III Round 11
Knockout Of The Year:
Antonio Tarver  KO2 Roy Jones Jr.
"You got any excuses tonight Roy? Got any excuses?" Those were the words of Antonio Tarver approximately five minutes before one perfectly placed overhand left counter shot turned Superman into Clark Kent right before our eyes. Honorable Mention: Kofi Jantuah KO 1 Marco Antonio Rubio, Samuel Peter KO Jeremy Williams, Arturo Gatti KO2 Leonard Dorin, Rafael Marquez KO4 Heriberto Ruiz, Glen Johnson KO9 Roy Jones Jr., Kermit Cintron KO's Elio Ortiz
Worst Decision Of The Year:
(tie)
Rico Hoye Over Montell Griffin and Courtney Burton Over Emmanuel Augustus
Both were flat out robberies that the Michigan State Athletic Commission, the laughing stock of boxing commissions, should be ashamed of. If their officials are unable to determine the difference between a majority and split decision, how are they to be expected to appoint suitable judges and ref's?
Honorable Mention:
Matt Vanda Over Sam Garr, Lamon Brewster Over Kali Meehan, Oscar De La Hoya Over Felix Sturm,
Michael Katz
not coming to Boxingtalk.com.
Worst Referee Of The Year (tie):
Robert Gonzales ref for Rocky Juarez-Zahir Raheem and Dan Kelley for Courtney Burton-Emmanuel Augustus
Upset Of The Year:
Danny Williams KO4 Mike Tyson
Honorable Mention:
Yamplier Azcuy KO 1 Juan Carlos Gomez,  Lamon Brewster TKO's Wladimir Klitschko, Glen Johnson KO's Roy Jones Jr.
Comeback Of The Year:
Felix Trinidad
Honorable Mention:
Kostya Tszyu, Marco Antonio Barrera
Dishonorable Mention:
Riddick Bowe
Prospect Of The Year:
Mike Arnaoutis
Honorable Mention:
Chad Dawson, Paul Malignaggi
--------------Now The Real Fun Begins---------------Most Over-Protected Boxers Of 2004: (tie)
Ricky Hatton and Joe Calzaghe
Honorable Mention or America's Most Overprotected:
Jermain Taylor, Arturo Gatti
Too Many Excuses Tonight Award
: Team Wladimir Klitschko after loss to Lamon Brewster
Honorable Mention:
Roy Jones Jr.
I've fallen and I can't get up
: Jeremy Willliams and Roy Jones Jr 
Honorable Mention:
Wladimir Klitschko
The I've fallen enough, so I'll give up:
Acelino Freitas
Promoter Of The Year
: HBO
Honorable Mention:
Showtime
Matchmaker Of The Year:
HBO
Honorable Mention:
Sean Gibbons
Network Executive Of The Year:
Xavier James... Boxingtalk.com always told you someone was getting screwed at HBO.
Honorable Mention:
Bob Yalen, only because he couldn't macaroni the girl himself.
The Whatchoo Talkinbout Willis Award:
Kerry Davis....Earlier this year the HBO suit told Boxingtalk's G. Leon,  "I wouldn't say Al Haymon and I are friends, he's not someone I'd consider a friend."
Manager Of The Year:
Bernard Hopkins (subject to the result of his ongoing litagation with DKP)
Honorable Mention:
Al "HBO Fighter" Haymon, who this year alone managed to secure relationships with Antonio Tarver, Floyd Mayweather Jr., as well as a slight interest in Jermain Taylor. He also got Vassiliy Jirov, the B player of the bout, $300,000 to fight Joe Mesi in a co-feature in Las Vegas. Imagine what Jirov would've got had Kerry Davis considered Haymon a friend.
Most In Need Of A New Cell Phone:
Al Haymon. Can you hear me now Al? I wonder, if HBO will be able to  fit one more phone in their new budget?
Worst Decision By A Boxing Manager:
By
FAR
it's Shelly Finkel for not placing a rematch clause in the Tyson-Williams contract. After Williams knocked Tyson out, Finkel played a role in helping Williams secure a $1.8M payday against Finkel's other major heavyweight player, Vitali Klitschko.
Honorable Mention:
Tank Tankanow for convincing Jose Antonio Rivera to turn down two significant six figure paydays against Ricardo Mayorga and Zab Judah in less than a week this past April. Rivera hasn't fought at all this year, all he had to do was accept the biggest payday of his life to try to take his career to the next level. The Mayorga fight even would have been a non-title bout, meaning Rivera could have lost but kept his WBA regular title.  Since then Mayorga has made more than $1M, while Zab Judah is scheduled to again fight for the real welterweight championship of the world on February 5.
The fish would never get caught if he didn't open his mouth award:
WBC President Jose Sulaiman for admitting to accepting donations from promoters and "personal loans" from other unnamed parties.
Honorable mention: Branco Milenkovic
for denying what was in his own press release... a $10,000 donation to the WBC.
The WTDPR (Will The Defendant Please Rise) Award:
Paul Spadafora for admitting to shooting the woman who is now pregnant with his child. Wonder what his grandfather would say now... 
Honorable Mention:
Floyd Mayweather, Ricardo Williams, Rydell Booker, Michael Nunn
John Kerry Flip Flop Of The Year Award:
Judd Burstein
The I hate to see what they do without the monitor award:
The IBF
The Jefferson's Award For Moving On Up:
The IBF
If it looks like donation, and walks like a donation and quacks like a donation, it's still a donation award:
The WBC
Worst Podium Speech of 2004:
Tony "Bad Check" Brown. Has to be the WORST speaker ever to take the podium for a boxing event and that's saying something considering Murad Muhammad and Joe DeGuardia are still floating around out there. Prior to Spinks-Gonzalez the man put Leroy Neimann and Pablo Picasso in the same sentence. That's like trying to put one of these other websites in the same sentence with Boxingtalk.
Best Boxing Quotes by a Fighter:
  You got any excuses tonight, Roy? – Antonio Tarver, a few minutes before stretching the all-time great.  From time immemorial, boxers have met in the center of the ring to be given final instructions by the referee.  Before touching gloves and heading back to their respective corners awaiting the bell to toll, the third man will ask both sides if they have any questions.   99.999999999% of the time, we see them habitually shake their heads or answer "No" in response.    Not the case when Antonio Tarver squared up in the center of the ring with the former pound for pound Superman in their May 15 rematch.  Tarver needed to be sure that before he duked it out with Roy Jones Jr. again, he would not be hearing any alibis to where the "real" Jones was, like Tarver did after their fight six months earlier.  When referee Jay Nady asked Tarver's side if they had any questions, to the shock and amazement of everyone, Tarver actually answered with something other than "No."  "Yeah, I got a question," said Tarver.  "You got any excuses tonight Roy."  Too bad Jay Nady stepped in before Roy could respond to Tarver's question.---Darren Nichols
AND.....Boxingtalk.com's exclusive conference call interview with Mike Tyson, Shelly Finkel and Ted Watley
. The three-part interview was without question the most powerful interview I've ever conducted and in my not so humble opinion, easily the best boxing interview of the year. There's so many potential quotes of the year from Tyson stacked throughout the piece that you should read them again and email us your favorites for a mailbag.-Greg Leon 
Best Quote by Don King –
"It's okay to f_ck a guy, as long as you give the guy you're f_cking some Vaseline."- Don King to a small group of reporters at the Klitschko-Williams post-fight press conference about putting options in fighters' contracts. -Darren Nichols 
CLICK HERE FOR BT'S BEST AND WORST OF 2004!
Send questions and comments to: gleon@Boxingtalk.net