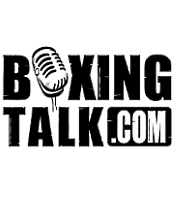 Edited Press Release: With just two weeks until show time, tickets are selling well and preparations are fully under way for the Saturday, October 22, 2005, debut of the exciting Midwest Professional Boxing Series at Wings Stadium in Kalamazoo, Michigan.  The debut event will be headlined by lightweight contender Damian "Damo" Fuller, 24-4-1 (11 KOs) of Detroit, who will take on hard-nosed veteran Jerry Cooper, 17-14-1 (9 KOs) of Fort Cobb, Oklahoma.
"This is a historic night for Kalamazoo, the city is a buzz and the response has been nothing less than fabulous," said event promoter Bill Snyder of BE/Side Productions (in association with 1 World Productions).  Snyder says he envisions turning the Midwest Professional Boxing Series into an extensive series of shows throughout the region, divided into yearly seasons.
In addition to a lively undercard, there will also be live music and special celebrity guests. "Hydraulic Groove, featuring Detroit's Big Benjamin Hall will be belting out powerful blues/funk/soul. World-famous trainer Floyd Mayweather Sr. will be there signing autographs."
Snyder says his intention from the beginning has been to offer out of the ordinary boxing shows to Midwest fans who are starving for world-class entertainment of any kind. In addition to the boxing, Snyder announced his equally ambitious Midwest Music Series earlier this week. "People in the Midwest deserve new and exciting entertainment choices and I'm going to bring them to them. BE/Side Productions is bringing the Midwest Entertainment circuit back to life. It's been a long time coming."