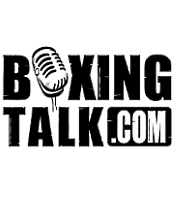 PRESS RELEASE
: CES plans to end the 2005 season on a high note Wednesday night at the R.I. Convention Center in Providence's Downcity. Seven big bouts are planned, along with one world championship fight, and three very special presentations to some of the area's best boxers through the years. The festivities get under way tomorrow (Tues., Nov. 22) at 4 PM when CES and the R.I. Convention Center host the official public pre-fight weigh-in and press conference.  
Providence's Joey "The KO Kid" Spina (17-0, 12 KO's), the reigning WBC U.S. super middleweight champion, headlines the night with his toughest opponent to date in former title challenger Jose Spearman (24-9-3, 10 KO's). Spina & Spearman will battle in a ten round non-title fight. Also featured will be an exciting female world title fight, as Cranston's Missy "The Fury" Fiorentino (12-1, 7 KO's) gets her second crack at a world title when she takes on WIBF world super bantamweight champion Esther "The Blonde Dutch Girl" Schouten (18-2-1, 9 KO's) for the vacant IWBF world featherweight crown. 
2004 U.S. Olympic super heavyweight Jason "Big Six" Estrada (4-0, 1 KO) takes on his stiffest test as a professional when he battles former title challenger Najee Shaheed (21-10-2, 11 KO's) in a six round heavyweight battle. Estrada was originally scheduled to face Jeremy Brooks (4-2, 2 KO's) but Brooks pulled out, leaving the slot open for an even bigger challenge for the young Estrada. Shaheed has been in with iron throughout his career including Wladimir Klitschko, Henry Akinwande and Mike Tyson conqueror Kevin McBride.  
In the fourth main bout, reigning WBC U.S. cruiserweight champion Matt "Too Smooth" Godfrey (9-0, 5 KO's) battles tough power puncher Billy "The Kid" Willis (6-5, 5 KO's) in a scheduled 6 round bout. In scheduled four round bouts 2000 Olympic Trials Gold Medallist "Steamin" Josh Beeman (3-1-2, 1 KO) taking on Carlos Vinan (2-1, 1 KO), exciting Puerto Rican Prospect Eddie Soto (2-0, 1 KO) battles Albert Montague (0-1) and a final bout featuring Matt "Sharp Shooter" Remillard (6-0, 5 KO's).  
In addition to the exciting matchups in the ring, five-time world champion Vinny Paz will be getting one of the few things he never received during his illustrious career, a famed green world championship belt from the WBC. The organization will bestow the title of honorary world champion to Paz, who garnered the IBF world lightweight and WBA world super welterweight belts during his career. In addition, Paz captured three different belts at super middleweight, winning the IBO, IBC and WBU belts. Rhode Island's own "Contender" Peter Manfredo, Jr. and the star of the movie "Sweet Dreams," Gary "Tiger" Balletto will also be honored with special presentations. 
The November 23rd event is being presented by Mohegan Sun, Narragansett Beer, Punch Cigars, Amazing.net Superstores and Bailey-Flood Motor Group. The event will take place at the Rhode Island Convention Center in Downtown Providence. The doors for the event will open at 6 PM with the first bout beginning at 7 PM. Tickets on sale now, are priced at $30, $52 and $102. They are available by calling CES at 401-724-2253 or logging on to their web site at
www.cesboxing.com
. 
In addition, the event will be televised on a taped delay basis on both CN8, The Comcast Network, which reaches more than 7 million homes from Maine to Virginia, and Cox Sports Television in Rhode Island. CN8 will be broadcasting the event on Saturday, November 26 at 7:00 PM/EST and Cox will present the event on Friday, November 25 at 8:00 PM/EST. The CN8 commentating team is made up of Ed Berliner, five-time world champion Vinny Paz and Phil Burton.