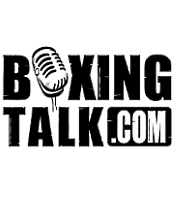 The New Year has begun and as always, the whispers within the sporting walls can be heard loud and clear.  Those same whispers that are riling up the sport with upcoming fights may be mistaken for silent cries from Jose Navarro, who was robbed blind at the beginning of the year in Japan. Tough as it sounds, shake it off, Kid. Good fighters have come back from worse robberies to become great.  Which brings the answer to the question of what should be done about the scoring in boxing. With no standard rules as to how to judge a round (things aren't as they appear) there is no way to clean up the mess that has followed boxing since its beginning. 
That being said, lets leave boxing how it is. The fans, who have always fueled the sport during low times, know how to judge a fight better than any old man who has thirty years of experience under his belt.  Bad decisions have the ability to bring a win to a fighter who has an L in his column after a fight all on their own. See Whitaker-Chavez, Lewis-Holyfield I, or most recently Burton-Augustus if you need proof.
The good of the year can begin January 22nd when Floyd Mayweather Jr steps back into the ring it what seems like a decade to take on tough and rugged Henry Bruseles from Miami. The weekend after features Arturo Gatti and Jesse James Leija, but I'll get more to that after first discussing the biggest news of the year involving the Thunder From Down Under.
So far so good for Kostya Tszyu's mandatory jr. welterweight defense against The Hitman, Ricky Hatton. But with Frank Warren at the helm there's no finalizing anything until both men are in the ring throwing enough punches that the fight doesn't end simply by pinching ones self and waking up. I've been hard on Frank Warren and Ricky Hatton longer than most people, but the direction of dishonesty and question should really only be put on the shoulders of Warren - he promotes the show and has made it perfectly clear that he doesn't want his prized bull in with any reliable matadors.
The Hitman, however, seems legit and sincere in wanting to break the mold that has been cast by Warren and company, which proves that 38-0 isn't always good enough for everyone - especially when you don't have a W against a single top 10 fighter on that resume. For that, Hatton must realize that boxing is a sport about pride - not wins, as much as it seems to be these days. And that, my friends, is only because the promoters running the show have made it out to be everything to remain unbeaten.  I find reason to cut Hatton slack. He is very personable and healthy for the sport so long as he steps away from the crib that lies in Manchester, England.  Everyone knows that the big money is the states, even Frank Warren.
Kostya Tsyzu is no easy pick against Hatton, despite what those roaming the internet and press row will have you believe. No disrespect to Sharmba  Mitchell, but the guy was hardly a great fighter and Tszyu did what he was supposed to do when he knocked him out quickly. Take your hat off for an impressive win, especially with the 2 year span that the Thunder From Down Under was inactive. But let's hardly make it bigger than it was. I will not make a prediction just yet - too far from fight time - because there is no telling with Frank Warren and something tells me that he may have some more tricks left in his bag.
Let us step a few weeks ahead to January 22nd and HBO's first fight card of the year. Floyd Mayweather Jr returns against Henry Bruseles. Not to knock Bruseles because this kid has guts, but it is over obvious that because the father of Miguel Cotto trains him that HBO is finding ground to make this an acceptable fight. No shame in Mayweather taking a 'gimme fight' but we must remember that in boxing there are hardly those sort of things.
The masses have criticized HBO for their lack of big fights and rightfully so. It would be much more professional to let the viewers know that Mayweather-Gatti is in talks for late June and the two weeks featuring both fighters is simply being used to build up the hype. Mayweather has accused Gatti of ducking him for months on end, so hopefully both men can get to the other side of the bridge and settle the score in the summer. It would be one of the biggest treats for boxing and much sweeter than the heavyweights of '05 will prove to be.
I grew up watching Floyd Mayweather train and fight on the insides of Grand Rapids, Michigan and if there is one thing I've always known it is that the Pretty Boy comes to fight. Despite his out of the ring distractions when it is time to pull down the curtains and get to work Mayweather is as big a workhorse as Bernard Hopkins. Floyd is missing the biggest element of champions in boxing, though. Maturity.   Lets hope, for the sake of boxing, that little Floyd decides to give us a New Year's resolution in the form of cleaning up his antics out side of the ting and eliminating those who prove to be negative around his base. At not even 28 years of age, Mayweather still has a lot of boxing - and winning - to be done at 140lbs but he will have to keep his head cool enough to fight more in the ring instead of the court rooms.
With all the hype surrounding Miguel Cotto, lets get this out of the way immediately - Cotto doesn't beat Mayweather. There, I said what many people haven't had the guts to. I realize the potential of Cotto, but to criticize Jermain Taylor in one breath and call Cotto the second coming at 140lbs is ridiculous.  Cotto hasn't fought anyone with the speed, skill, experience or foot work that Floyd Mayweather possesses.  Cotto is young and growing and correct me if I'm wrong, but wasn't little Floyd winning a world title over a veteran at or younger than Miguel Cotto? Boxing has lost sight of reality it seems, so come back and see me if Cotto and Mayweather do it before the end of '05 or early '06 and I will gladly accept any apologizes that will be needed.
The very end of January will see me get another year older and Arturo Gatti make a defense of his portion of the jr. welterweight title since last blasting out Leo Dorin with a body shot. This time the experienced veteran Jesse James Leija will get his shot, coming off a gutsy performance against Francisco Bojado a few months ago. This fight is full of problems. Awhile back Mayweather was complaining about HBO and Bob Arum when it came to the promotion of his fights and now it seems he may have a legit claim. I remember HBO turning down Julio Diaz and yes, JESSE JAMES LEIJA, as possible Floyd Mayweather opponents at one time. Now suddenly when it comes to Gatti, Leija is being billed as a wise veteran with a great chance of upset?  The New Year doesn't seem to be starting off very well for HBO.  HBO isn't showing much by doing this other than not thinking very high of Gatti and his chances against Mayweather.
Boxing will get through it as the sport always manages to do. That is why boxing followers are the rarest breed in professional sports bar none - they put up with the most crap of any business. With all the questions being asked about fighters, fights and the beloved sport of boxing there is only one answer that you can take to the bank.  Jr. Welterweight is the best division in boxing, bar none.
Editors Note: With Pacquiao and Barrera moving up in weight the junior lightweight division is equally stacked with talent. 
CLICK HERE FOR THE FULL BOXING NOTEBOOK
Send questions and comments to: tyson180@aol.com