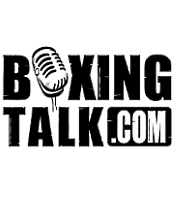 Friday February 11, 2005 at Miccosukee Resort & Gaming
Press release:
All Star Boxing, Inc. "The New Generation", Felix "Tuto" Zabala, Jr. and Boxeo TELEMUNDO opens the 2005 Season with the first of 12 shows Friday February 11 at the Miccosukee Resort & Gaming in Miami.
In the main event former two times WBO World Champion Carlos "Bolillo" Gonzalez of Mexico City, Mexico will defend his WBA FEDECENTRO Welterweight Title against Gilberto "Sugar" Reyes of Miami, Florida. Gonzalez  brings a record of 56-6-1-46 KO's and up and coming prospect Reyes fighting for his first title brings a record of 13-2-1-10 KO's. It will be a battle of Experience Vs. Youth.
There will be a total of 7 bouts with the first one starting at 8:00 PM. The main event will be televised live at 11:30 PM on TELEMUNDO. Tickets are already on sale at the Miccosukee Resort & Gaming Box Office 1-800-741-4600 or at TICKETMASTER (305) 358-5885.
All Star Boxing, Inc & Boxeo TELEMUNDO Dates 2005

February 11 - Miccosukee
February 25 - Mexico City
March 11 - Kissimmee Civic Center
April 29 - San Antonio, Texas
May 20 - Plaza Hotel, Las Vegas
June 24 - TBA
July 29 - TBA
August 19 - TBA
September 9 - TBA
October 28 - TBA
November 18 - Las Vegas, Houston or TBA
December 9 - TBA