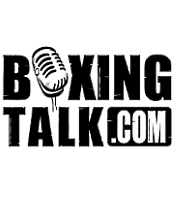 All Star Boxing, Inc. "The New Generation", Felix "Tuto" Zabala, Jr., Boxeo TELEMUNDO and Miccosukee Resort & Gaming join forces once again to bring Championship Boxing to Miami October 24.
In the main event two featherweight Champions will face each other,  Victor "Cholito" Santiago of Santa Isabel, Puerto Rico will defend his WBC CABOFE Title against WBO Latin Champion Edel "El Cuate" Ruiz of Los Mochis, Mexico. The winner of this bout will come out of the ring with both belts. Santiago ranked #14 by the WBO brings a record of 17-2-1-13 KO's and Ruiz ranked #15 by the WBO has a record of  24-12-3-14 KO's.
There will be a total of 6 bouts with the first one starting at 8:00 PM. The main event will be televised live at 11:30 PM. Tickets are already on sale at the Miccosukee Resort & Gaming Box Office 1-800-741-4600 or at TICKETMASTER (305) 358-5885.
12 Rounds World Boxing Organization Latin & WBC CABOFE Featherweight Title's (UNIFICATION)

Edel "Cuate" Ruiz (24-12-3-14 KO's) - vs - Victor "Cholito" Santiago (17-2-1-13 KO's)
6 Rounds Welterweights REMATCH

Gilberto "Sugar" Reyes (11-2-8 KO's) - vs - Manjie Conteh (4-5-2 KO's)
6 Rounds Lightweights REMATCH

Lenin "Volcano" Arroyo (10-3-1-2 KO's) - vs - Jose Roman (4-4-2 KO's)
6 Rounds Lightweights

William Morelo (14-2-9 KO's) - vs - TBA
4 Rounds Featherweights

Eliecer Zayas (2-0-1 KO) - vs - TBA
6 Rounds Jr. Welterweights

Juan Arroyo (30-5-2-15 KO's) - vs - TBA
4 Rounds Jr.Heavyweights

Francisco "The Wizard" Palacios (4-0-3 KO's) - vs - TBA
4 Rounds Welterweights

David Obregon (7-0-4 KO's) - vs - TBA