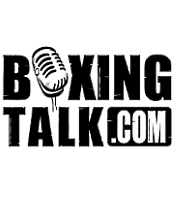 Press Release:
Like Muhammad Ali and George Foreman, legendary heavyweight, Riddick Bowe is returning to the ring at an age some may consider past his prime.  "Not true," said Bowe with calm conviction in his voice.  "Barry Bonds is over 40 and he's been chasing the greatest homerun record of all time.  Pete Rose broke Ty Cobb's all-time hit's record at the age of 45.  Ali and Foreman both fought into their forties.  I'm just 36 years old and I'm physically and mentally strong, extremely hungry and very, very motivated to bring back excitement to what I consider the Holy Grail of boxing---the heavyweight champion of the world!  In watching these heavyweights of today, not only am I more powerful and a better boxer, but the little that I have lost from my Championship years is more than any of them possess today."
After undergoing and passing all required medical testing mandated by the California State Athletic Commission, Bowe was granted his California Boxing License last week.  ?I appreciate the fairness and honorability the California Commission displayed in granting me my license.  All I have ever asked from anyone is to make a judgment on my health based upon my actual medical tests and by personally speaking with me.  I feel great. My swagger is coming back. That?s all I can say," stated an obviously elated Bowe.
The boxing world will witness Bowe's renewed intensity firsthand on April 7 as "Big Daddy" makes his dramatic comeback to the ring on FSN's 'Best Damn Sports Show Period' broadcast (8:00 PM ET/PT) from the beautiful Pechanga Resort & Casino in Temecula, California, during a spectacular fight card promoted by Goossen Tutor Promotions, which includes three Olympic medalists and three former world champions. 
"When you think of some of the greatest heavyweight champions, Bowe has to be mentioned.  He fought them all and always gave the fans his best.  It really is exciting to have Bowe fight for the first time in California on the Best Damn Sports Show Period," stated promoter Dan Goossen.
"Make room, y'all, 'cause Big Daddy's back---and he's fighting for his belts---all of them," said Bowe with his typical combination of confidence and self-effacing humor.  "Let's just say that I have unfinished business," stated Bowe, who is returning to the ring in his second comeback fight after close to an eight-year hiatus.  "I'm going to get my swagger back first and then go after the titles.  It isn't just talk, without the reality of the sacrifices ahead.  Remember, I've ?been there, done that? and did ?that? quite well.  I do know the dedication and hard work it will take.  My legal problems are behind me now, my new wife is expecting our first child, and I'm feeling great about my life---moving forward in a positive direction---older, but much, much wiser---and don't forget much more dangerous in the ring."
"Dangerous" aptly describes Bowe's fighting style, which as an undefeated fighter, at 31-0 with 27 KOs, earned his first shot at the heavyweight world championship.  The world well-remembers that on November 13, 1992, in what became the "Fight of the Year," Riddick Bowe challenged the undisputed heavyweight champion of the world---Evander 'The Real Deal' Holyfield.  Bowe won a spectacular 12-round unanimous decision, leaving many to claim that on this particular night---Riddick Bowe could've beaten any heavyweight---ever!
Bowe and Holyfield would battle two more times over the years with Bowe and Holyfield splitting such fights, with Bowe winning by knockout and Holyfield winning by majority decision in one of the most bizarre nights in boxing, when the "Fan Man" flew in from the skies over Las Vegas and landed on the ring ropes at Caesars Palace and interrupted the action for close to 20 minutes.
"I couldn't care less who I fight," stated Bowe.  "I didn't then and I don't now."  There is nobody in the heavyweight division that I can't whup, including Vitali Klitschko and James "Lights Out" Toney.  I'm returning to my office---the ring---where I've always been in complete control of what happens.  As far as I'm concerned, just line 'em up and I'll mow them down.  I'm just warning my opponent for April 7 to bring his sleepin' bag 'cause he's gonna be out cold!"
Bowe credits the love and devotion of his wife Terri for the transformation in his life.  "Terri has been a Godsend to me.  She's bright, intelligent and she is my biggest fan---and also my promoter for Big Daddy Boxing Promotions.  She has taught me that it's okay to be human---to have feelings.  I guess I'm kinda' like George Foreman because I learned late in life how to cope with my anger and at the same time, how to enjoy life to its fullest and respect the press and the public.  But also like Foreman, I still know how to release the beast in me as soon as the bell rings.  No matter what the scales say, it?ll be pounds of muscle and steel...and oh yeah---I'm much prettier than George."
"I've been working hard and training for a comeback for over two years now," said Bowe.  "So, I want to thank Dan Goossen of Goossen Tutor Promotions for believing in me and for giving me this opportunity to fight in front of a national audience on the Best Damn Sports Show Period---to show the world that "Big Daddy" is still 'Da Man!'  Who knows"  I could match Muhammad Ali and become a three-time world champion."
Either way, April 7 promises to be one of the most intriguing televised boxing cards presented on FSN, with Andre Ward (2-0, 1 KO), the 2004 Olympic Gold medalist in a 6-round middleweight bout entering the ring for his third professional bout since winning U.S. gold in Athens, against Roy Ashworth (3-1) of Lake Charles, Louisana.
In addition, another former gold medalist and world champion, Vasiliy "Tiger" Jirov (33-3, 29 KOs) will be fighting his way back to a rematch against former 2-time world heavyweight champion Michael Moorer, in a 10-round heavyweight bout against Rayco Saunders (14-1-1, 6 KOs) who hails from Pittsburgh, PA. In the Moorer bout, held December 11, 2004, Jirov was comfortably ahead on all scorecards, when in the ninth round Moorer caught Jirov with a short shot to the temple resulting in an abrupt end to the fight by TKO.
Also included on the card will be Steve Forbes (26-3, 7 KOs) the former jr. lightweight world champion and hot Mexican heavyweight prospect, Cristobal Arreola (10-0, 9 KOs) and jr. welterweight phenom, Lorenzo Reynolds (3-0, 2 KOs) a former National Golden Gloves champion. Chris Rose, former basketball great John Salley and current top heavyweight contender James "Lights Out" Toney will be providing pre and post fight discussion live on BDSSP.