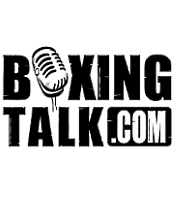 Is McCline on the decline without Bos?
On April 23, 2005 ESPN will put on there first ever PPV event, which will open up it's broadcast with a very attractive Heavyweight bout between two time world title challenger Jameel "Big Time" McCline 31-4-3(19) and undefeated 2000 Olympian Calvin Brock 24-0(20). Boxingtalk.com recently spoke to well known, long time match maker/advisor Johnny Bos who gives us his take on the highly anticipated match up. Why Bos you ask? Well for one, up until this past January, he guided the career of Jameel McCline and did what he considers "The Greatest management job in the history of Boxing", and two he currently works with Calvin Brock who will be opposing his old charge. Read on as Johnny Bos talks to us about the split between him and McCline, his thoughts on the bout, McCline's decision to take the fight, and much much more. 
RC: Now Johnny, you helped move Jameel McCline throughout his career, and now he will be facing 2000 Olympian……
JB: (Cutting in) Helped him? I practically put him in a wheel chair and pushed him there.
RC: Okay, well why don't you give us your thoughts on…
JB: (Cutting in) It was the greatest management job in the history of boxing.
RC: Alright, well you helped him out and now he will be facing….
JB: Helped him? I didn't help him, I MADE him! Me and Allen Wartski (A Successful businessman who owns several restaurants, hotels and was the manager of McCline) Wartski's money and my knowledge, we took Jameel's ass and sent him to college.
RC: How does it feel to work with him (McCline) for so long, and now have one of your other guys (Brock) face him? How do you feel about that going into this fight?
JB: Listen, I can get up in the morning and look at my self in the mirror, can Jameel?
RC: Ok, let's take it back and get the history on the entire situation. When did you begin to work with Jameel McCline?
JB: I worked with Jameel since he was 4-2. I knew him since the first day he walked into the gym. In fact I sent a girl to go pick him up from the airport when he first got out of jail and he handed her a pack of cigarettes and said "I guess I won't be needing these anymore"
RC: So from the time he was released from serving time, you have been there from the start?
JB: No, he came up to Maine to be a part of Don Turner and Lenny Shore. Don Turner was training Joey Gamache, whom I managed. He had one amateur fight, and then the guys he was working with turned him pro and got him drilled in his second pro fight. I came in when he was 4-2.
RC: So exactly what happened between now and then that you are no longer working with him?
JB: What happened is when Jameel was 3-2, 4-2 or something like that he asked Allan Wartski who by the way is a complete gentleman; I mean Wartski was sinking hundreds of thousands of dollars into Jameel, that is how much he believed in him. Everybody told me that I was a jerk off; in fact Cedrick Kushner who is Jameel's promoter said "Why are you working with this guy"?
RC: Who was he referring to, McCline or Wartski?
JB: Jameel, then he said "So his manager (Wartski) can give you a sandwich in his restaurant or does he have a hotel you want to stay at" that goes to show nobody believed in him. 
RC: So Wartski was his manager and he had you come in to help make the matches, is that how it worked?
JB: Jameel asked Wartski to sit down and talk to me, and that is how it got started. Wartski was the manger and I was his personal match maker.
RC: What was his record when you first started out making his matches?
JB: You figure he was 4-2-1 when I got him and what was he (28-2-3) when he fought Klitschko
RC: So exactly what went wrong and when did you stop working with him?
JB: Exactly what went wrong? To tell you the truth, I don't know. (Being sarcastic) Except, I know Mike Boroa who did a great job with David Defiagbon, and Clifford Etienne, told Jameel that he didn't have to pay anyone anymore.
RC: After when?
JB: The Chris Byrd fight
RC: So after the Chris Byrd fight, you were informed that you are no longer working with McCline?
JB: Not until two months later.
RC: So you didn't know until two months after the Chris Byrd fight?
JB: Right
RC: How does it feel to do all what you said you did, only to have the door slammed in your face?
JB: It hurts! It hurts! It is like being married and thinking you have a faithful wife and then finding out she is on the corner selling herself.
RC: How were you informed that you were no longer working with them?
JB: A stock broker came up to me and told me that Mike Boroa had been trying to sell him pieces of Jameel McCline, and he asked "Isn't that the guy that work with Johnny" and Boroa told him Johnny hasn't been there for two years, which is bullshit.
RC: Did you have any proof like as far as on paper that you were working with him?
JB: I was working with him, who the hell would expect a guy who was treated like Jameel McCline to get rid of the guys that was working with him. I mean we were named manager of the year in 2001, by Boxing Digest, both me and Wartski. We did a hell of a job with Jameel
RC: Has this every happened to you in this manner before?
JB: Yes it has happened a lot of times; it ends up being called the curse of the Bos. Emanuel Lucero was 19-0 with me, and 2-3 without me. Tracy Patterson, I made all of his early fights. I took out (Daniel) Zaragoza, (Jesse) Benavides. But I didn't want to tell him who I wanted to fight, after that I wanted to fight Orlando Canizales and the winner of that would have been a million dollar fighter, and Tracy would have beat the shit out of Canizales. Instead he got beat for $50,000 on ESPN. I mean lets be honest Floyd Patterson at that point couldn't manage a hot dog stand.
RC: So being that you didn't have any type of contract you cant take any legal action against him, now..
JB: (Cutting in rhetorically/sarcastically asking) Taking Legal action?  I am taking legal action but putting a puncher (Calvin Brock) in there against him.
RC: So your pay back against him is putting him in there with hard hitting 2000 Olympian Calvin Brock?
JB: Yeah
RC: What are your thoughts on the fight between the two coming up on April 23rd?
JB: Let me tell you something, the one thing I always did with Jameel, because I knew he never had the best chin, I kept him away from punchers.
RC: Except when you put him in there with Klitschko, or was that for the money?
JB: I didn't put him in there with Klitschko, I didn't want that fight. And I knew he was beat three weeks before the fight when I saw him walking around by himself on Broadway at 3 O'clock in the morning.
Now like when we fought Shannon Briggs, I didn't want Shannon Briggs either, but then I found out that his back was hurt and how slow he was going to be, so we took him. (McCline defeated Briggs UD10)
RC: I guess taking things like that into consideration is all part of the crafty match making of Johnny Bos?
JB: I wouldn't have taken Shannon Briggs if his back wasn't hurting.
RC: So in other words you matched him very strategically taking minimal risk?
JB: Man you don't know how I matched him. I took him from; I mean I wouldn't even let him spar with anybody for a year because he was so punch shy. He was closing his eyes before the punches landed. We had him fight at the Apollo against Rowyan Wallace, he almost got knocked out in the first round that is when I first realized it. I mean he got knocked down so fucking hard on his back; his mouth piece went flying back into the stands to about the eighth row. So the knock on him not having any heart is bullshit, he has plenty of heart. When he fought Klitschko he just didn't believe he could win, and you can see since then Klitschko has proved what he is all about.
RC: If you were still working with him, coming off an extremely close decision loss for the heavyweight championship, would you have put him in there with someone like Brock who if he beats he really has nothing to gain from?
JB: What for? You got to understand something. Brock goes into this fight, making basically the same money as him, just a few dollars less, we are not rated anywhere and can become an overnight sensation. I mean if Charles Shufford can hit you on the chin and hurt you, if Calvin Brock hit you on the chin it can do a lot more than hurt you. Calvin Brock also hits a lot harder than Gary Bell ((KO1 against McCline) Knocked Jameel McCline out).
RC
: Looking back at them make the decision to fight Brock with not much to gain for them, but a lot for Brock to gain, do you sit back and look at that and say to yourself "They are already making a wrong move without me"?
JB: This is Mike Boroa, like I said he took a 27-0 David Defiagbon and made him 27-2. He went ahead and he took Etienne who was 29-2-2 to getting him knocked out for no money on ESPN when the guy could have gotten a lot more money to have fought Audley Harrison later in the year.
RC: Back to the situation at hand, how do you see this fight playing out? You seem pretty confident; do you even give McCline a shot to win this fight?
JB: Of course Jameel has a chance, he has a chance to go 2, 3 maybe even four rounds. (Starts to laugh).
RC: Is that your non biased opinion?
JB: We are definitely taking a shot, a risk. We are fighting a guy who in his last fight lost a one point split decision on a Don King show to a Don King fighter for the Heavyweight championship of the world, and I am going to tell you something else. After that fight I was devastated, because to me Jameel was more than a fighter. To me Jameel I felt very close to Jameel because I was there so close to the beginning and thought he was intelligent enough to know that the management job we had done with him was probably the greatest in the history of boxing. I mean Ray; you don't know the shit we were going through. People were laughing at us. Nobody else believed he would go anywhere, but I knew what had to be done and I did it.
(Long Pause)
I just did not think Jameel was this kind of person.
RC: Do you think that it is actually Jameel making these decisions or the people behind him?
JB: Allan Wartski was the person behind him and he got rid of him.
RC: Does that lead you to believe that…
JB: (Cutting in) Wartski is happy. You know why?
RC: Why?
JB: Wartski says "Jameel spends money so quick, I would have had to take care of him for the rest of his life" then he says "And now I don't have to take care of him anymore, but it is not fair what happen to you (Bos)" He feels worse for me in my situation because at least he can still move on because he has his businesses to still work with.
(In the beginning) Every body told me that I was crazy, and that Jameel was going no where. But I believed in him, in fact I believe that if Jameel would have started in the gym when he was 16, he probably would have been the greatest Heavyweight that ever lived. I mean he has that kind of ability.
RC: Do you feel had he won the fight against (Chris) Byrd he would have kept you guys on board?
JB: Yeah absolutely because Boroa wouldn't have been able to bullshit him into believing what he has him believing now. I mean after the fight, I was Devastated, Wartski was devastated, and (Mike) Boroa was walking around with a smile on his face. I think Boroa had the whole thing planned.
Right now he is fighting a young…… well younger undefeated fighter who probably has the best right hand in the division. Even Kirk Johnson knows that, he was telling me how hard Brock hits. You see Jameel never got a chance to see that side of him while he was boxing southpaw.
RC: That's another thing, it's no secret that going in his fight against Byrd, he (McCline) used Calvin Brock as his primary sparring partner, and ...
JB: (Cutting in) you see you don't understand that we had an idea with what Boroa was doing. So I brought Brock in so he could test what Jameel has.
RC: What made you suspect what Boroa was doing?
JB: I had been tipped off.
RC: That win, loose or draw he was going to work with…
JB: (Cutting in) I had been tipped off, I had heard he was looking for investors for Jameel, which tells me he had no confidence in Jameel going in, and afterwards he was the happiest guy in the boxing world. Meanwhile, I was devastated!
RC: So exactly what did you send Calvin into camp for with Jameel?
JB: I sent him to learn whatever he can learn about Jameel.
RC: Do you think Jameel might not be taking into consideration that Brock only fought him as a southpaw in camp to emulate Byrd oppose to fighting him orthodox, and might be taking him lightly because he feels he knows what to expect?
JB: I don't know, look I knew what I was doing when I sent Calvin there and Calvin knew what he was doing. You have got to remember, Jameel has never boxed Calvin from the right side but Calvin has seen everything Jameel has. Jameel is also 100% a better gym fighter. I mean let's be honest, who have you ever seen Charles Shufford hurt?
RC: Being that you know Jameel's strength and weaknesses and made a significant amount of his matches, other than the norm, have you given Calvin any other advice on the Keys to Victory against McCl……
JB: (Cutting in) I don't think I have to. He was in there with him for three weeks. All he has to do to win is hit him on the chin.
RC: Johnny, how do you see the fight playing out on the 23rd?
JB: Remember we went looking for him; he didn't come looking for us. Hey, what does Jameel have to gain by beating Calvin Brock? …..Nothing! But he has everything to loose, and he is not even getting paid that much more than us. I mean Jameel should be getting three times the money we are getting.
RC: Does that make you feel better knowing that had he still been with you he would be making much more and in a much better situation?
JB: I would have taken Jameel, put him in with three stiffs in a row and get him another shot at the heavyweight championship. I wouldn't have let him even get rated that low (#5 in the IBF) either. I mean there is no way you loose a one point split decision to the Heavyweight champion of the world and don't go back to being the number one contender. I mean we fought for the heavyweight championship in a fight most people thought we won, and the majority of the ringside reporters also had him winning the fight.
RC: Are you telling me that the entire time the two of you had no contract whatsoever?
JB: No, he had a contract, Allan did. But he had done so much for Jameel he could never see Jameel doing that to him.
RC: So at the point of you and Wartski both being relieved of your duties, there was no contract obviously, correct?
JB: Nope, but they had been a contract
RC: When did it expire?
JB: A bout two or three years ago. Allan let his wife (McCline's Wife) sign the contract so that she can get into the ring because the commission would allow her into the ring that is how much trust he had in him.
RC: Have you spoken to McCline since?
JB: I have nothing to say to him, I never spoke to him again. Mike Boroa called me up, who is his attorney and told me I was no longer working with him. So what am I going to do? Call him up and cry? I am a grown man, what was I going to do?
RC: Is there anything else you would like to add Johnny?
JB: Yeah, we have nothing to lose!
Send questions and comments to: rayocampbelljr@hotmail.com