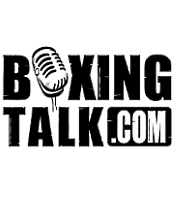 The Return of the Elegant Boxer Against the Ultimate Spoiler
Press release:
Every fighter takes immense risks when they set foot inside the ring. Every fighter wants to prove himself further as the bell rings; and on November 22nd, two gallant opponents will prove this statement to be accurate as they meet in a crossroads battle. Former IBA Champion and IBF contender Carlos "El Elegante" Bojorquez (22-5-6, 18 KOs) will face number-nine IBF ranked Eddie "La Flecha" Sanchez (12-3-2, 8 KOs), in a new "Path to Glory" Boxing Extravaganza from the Doubletree Hotel in Ontario.
This soon-to-be memorable fight will close a stellar year for Thompson Boxing Promotions. "This has the makings of the best fight in California for 2004, and we have worked hard to secure it under our banner," said promoter Ken Thompson. "These two boxers know in their hearts that - win or lose - this fight will change the future of their careers," added Thompson. "Only one will prevail!"
Carlos Bojorquez (22-5-6, 18 KOs), from Miraloma, CA, has not fought near his hometown since 2001. He started his professional career in 1997 and in the process he has obtained victories over some of the most talked about names in the sports.
Bojorquez had a great opportunity when he faced Pernell Withaker, and he capitalized on it as he defeated the "Sweet Pea" in round four of their main event battle. Whitaker, later on, officially retired arguing that he had injured his left shoulder during the fight, but those seated ringside saw the ability that Bojorquez had to out box and out maneuver one of boxing's slickest fighters.
No stranger to challenges, Bojorquez faced Alex Bunema, who at the time was a top-ten contender. Bojorquez fought bravely and held Bunema to a draw. The world had noticed this rough brawler, whose nickname applies to the elegance of his footwork, rather than the rawness and viciousness of his punching barrages.
Bojorquez proceeded with his winning ways as he defeated Ron Weaver (TKO 4), Grady Brewer (TKO 11), and contender Tony Marshall (TKO 3). He unsuccessfully fought for title shots and fell short against such powerhouses as Kassim Ouma and Verno Phillips.
But he has traveled long and far for a chance to be noticed. Mentioned on occasions as possible opponent for Oscar De La Hoya and Fernando Vargas, his chance never came. Not because of economics or boxing politics, but because of the danger he posed to some of boxing's elite.
Now that the traveling has ended, Bojorquez is set for a new challenge. He will delight his local fan base, and all the wandering will subside as he tries to get back to the top of the world rankings. "He is so focused, it just feels good," said Willie Silva, Bojorquez' manager and trainer. "Our training sessions have become so exciting because Carlos wants this fight really bad," added Silva.
In the opposite corner fans will find the consummate spoiler. Eddie Sanchez (12-3-2, 8 KOs) originally of Los Angeles and fighting out of San Diego, CA, is a man that has a strong conviction about himself, But nobody would notice it since Eddie Sanchez is just a likable guy, always with a grin and witty attitude. Yet he is dead serious in the ring.
Sanchez has done what many might consider miraculous. In only 17 fights, Sanchez has positioned himself in the top 10 of the world. And he did it in style.
This gutsy boxer looks anything but ominous. A skinny six foot, two inches tall, Sanchez derailed Ishwar Amador, a favorite of "Path to Glory", as he out boxed the puncher and frustrated him for eight rounds.
Sanchez then challenged WBO's future champ Jose Celaya, who was mentioned as one of the hottest and best promoted fighters in California. Sanchez took the challenge believing he could win and make waves in the sport. Not only did he win, he floored his opponent three times and then kayoed the 'pretty boy' Celaya in six rounds in what was a huge summer shocker.
But Sanchez' story only gets better. For his next fight he took a challenge on four-hours notice, this time against IBF # 4 Juan "JC" Candelo, whom Sanchez proceeded to embarrass in front of a national television audience. Sanchez was down in the seventh round, but rallied to an easy unanimous decision with an aggregate average of seven points in the judges' cards.
Sanchez has a great attitude towards his success: he just keeps on working and smiling at life. No cockiness, no nonsense attitude. "We will take this fight as the biggest challenge on Eddie's career," said manager Lou Masina of his bout against Bojorquez. His adviser/promoter Patrick Ortiz seemed elated with the match up: "You will have to drag them out back to the dressing room, these two (Bojorquez and Sanchez) have huge hearts."
Four more fights, in what should be a night full of fireworks, will accompany the Bojorquez vs. Sanchez "Only One Will Prevail" jr. middleweight main event.
Tickets for the "Path to Glory" event are available for sale by calling 714.935.0900 at a price of $75, $45, and $30 or by visiting
www.thompsonboxing.com
. The Bojorquez vs. Sanchez card will take place at the Doubletree Hotel in Ontario, located on 222 N. Vineyard Ave., off the 10 freeway, exit Vineyard Ave. Doors of the Event Center will open at 6:30 p.m. with the first bout scheduled for 7:30 p.m.