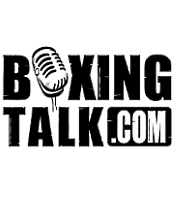 Brawl For It All, a Nashville boxing event, was unlike any other I've ever witnessed. Brought to the general public by Rock Solid Boxing Productions, the fights were held at the Tennessee State Fairgrounds Sports Arena, a warehouse tucked in a deserted corner of Nashville.
Upon entering the small, cramped space, men with trucker hats settled into the bleachers, awaiting the six long bouts of the originally scheduled ten. Due to "technical" difficulties, the bouts started over an hour late, and the microphone, held by the promoter, remained spotty throughout the entire night, preventing the audience from hearing the fighter introductions. One of the most anticipated fights was to take place between Jonathan Reid, a former competitor on the NBC show, The Contender, and a TBA opponent. However, due to contractual problems, Jonathan was not allowed to fight on the card, and instead made a brief appearance in the ring to explain that he is soon to be fighting on pay-per-view. Everyone referred to him as the "Nashville Hero," and as he stepped down from the ring, there was a warm chorus of cheers that followed.
The first bout kicked off between two lightweights. Scheduled for six rounds, it was between Marty Robbins, who had an unimpressive record of 19-24, and Chris Burford, with a worse record of 5-29. Robbins, however, has faced many world-rated contenders. The first round began with Burford throwing a flurry of jabs that missed. Robbins, a southpaw, waited patiently, landed a body shot, and then unleashed a steady stream of punches that landed at will. Robbins, the bigger, stronger fighter, was able to back Burford up, but neither boxer threw with enough power to devastate the other. Round two went the same as the first, Robbins backing Burford up, landing soft punches that allowed Burford to cover, retaliate, and miss given opportunities. Rounds three through six differed slightly, as Burford came out offensively, landing beginner jab-cross combinations before going on defense. With two knee braces and a lack of skill, it was hard to pinpoint what kept Burford going in the ring. And while Robbins was impressive, he did not display enough power to physically close out the fight, instead sealing a unanimous win by scores of 60-54.
The second fight was a four round heavyweight bout between Samuel Brown, a four-time Golden Gloves champion making his pro debut. Brown, who had just returned from the Army, had participated in 140 amateur fights, 129 of them wins. His opponent, Jeff Bowman, a hefty 210-pound man, had a record of 10 wins, 26 losses and only 2 knockouts. Upon entering the ring, the audience was struck by Bowman's image: he lumbered to the ring in a cut-off maroon sweatshirt that covered a large beer gut, and his mustache hugged the lower half of his face, setting his mouth into a permanent frown.
During round one, Brown landed a solid body shot, lunged to Bowman with a cross, and knocked him immediately to the canvas. After the initial knockdown, Brown slowed his momentum, landing the occasional sloppy shot, before ambling around the ring. Round two, Brown came out hard, knocking Bowman into the ropes, causing the larger man to kneel on the canvas and clench his jaw with his glove, before standing and resuming his lackluster attempt at victory. Brown then landed another awkward cross that knocked Bowman sideways, making this match resemble a Toughman competition. During the third and fourth rounds, there were more sloppy shots that bounced off Bowman's distended stomach. Bowman kept getting knocked sideways and seemed unsure of himself as the final bell ran, for the winner by unanimous decision, Samuel "Showtime" Brown.
The third fight was between welterweights. Louis Galarza, who had an impressive record of 8-1, took on a very weathered Tennessean, Martin Huff, who held a record of 5-8. The bout, scheduled for six rounds, only went one, as Huff came out in the first throwing a succession of unprofessional punches, allowing Galarza to defend, find his rhythm and rock a hard, accurate cross that sent Huff's head snapping backwards. Galarza defended beautifully against the overeager fighter, landing a hard left hook that sent Huff to the canvas. He rose, but the ref quickly stopped the fight after Huff said he did not want to continue. His decision sealed Galarza's easy victory by TKO.
The fourth bout was a boring eight round welterweight fight. Mike Post, a minor titeholder in the welterweight division from Allen Park, Michigan, had an impressive record of 9-0, with 8 KOs. Ali Muhammad, a 140-pound fighter, with a record of 5-32, showed much heart as he stayed in the fight, but did not carry enough power or stamina to make for an entertaining, heartfelt match. Post, who entered the ring by jumping over the top rope, bouncing around in a glittery black warm-up suit, lacked the same energy and confidence in the ring. Each round followed the next in the same, steady manner, despite a few hard jabs to Muhammad's chin. As the fight progressed, Muhammad seemed to gain confidence as he was apparently unfazed by the more seasoned fighter's solid attacks. The only change in this fight came at the last ten seconds of the eighth round as both fighters fired shot after shot, wanting to affirm their victory. The judges came to a unanimous decision, however, giving Post his tenth victory.
The co-feature was another heavyweight bout scheduled for six rounds. In all my years of boxing, never have I seen anything as strange or as frightening as Lamar Long's ring entrance. Keith McKnight, a seasoned pro with a record of 42-4, came into the ring in usual boxing fashion, and began shadow-boxing while awaiting his opponent, Chattanooga's Lamar "Tree Top" Long. From the dressing room, there was a sudden rumble, and then Long appeared, a chainsaw alive in his hands that sent fumes into the crowd and gas dripping onto the soiled, concrete floor. Ropes and chains were looped tightly around his body, as he revved his weapon. I blinked, feeling as though I was in a haunted house instead of a boxing venue. Once Long got his gloves on, he tried to attack McKnight before the start of the bell. McKnight, a naturally lean fighter, took on the stumbling, overweight Long who appeared as though he had just stepped out of a bar. When the bout started, McKnight immediately landed a cross that sent Long into the ropes and Long retaliated by sticking the thumb of his glove into McKnight's eye, eliciting a cry of protest from his opponent before the second round.
During round two, the two fighters clinched, and McKnight staggered Long wit a hard right hand, then a jab, then a body shot that Long could not defend against. After regaining his composure, Long put his head down and came forward with windmill punches, neither seeing nor touching his opponent. Finding his rhythm, McKnight unleashed four hard shots that dropped Long to the canvas. The ref let the fight continue until he got rocked again, causing him to call a stop to the bout at 2:23 of the second round. McKnight, the victor by way of TKO, performed a back tuck in the ring as celebration.
The main event was a mismatch. Bobby Gunn, who holds a meaningless cruiserweight regional title, was taking on Jeff "Showgun" Holcomb, a fighter with a decent record of 9-3. Gunn's 12-1 proved his skill and determination to gain a meaningless cruiserweight world title in this twelve-round fight. The Canadian fighter came out with an entourage of bagpipes, pumping his fists in the air.
Before the fight, the announced talked incessantly on the inaudible microphone, bringing in an older gentleman in a tuxedo, who spent 8 minutes singing the National Anthem, before rocketing into the Canadian version that bordered on 12 minutes in length and sounded just like Danny Boy. As there was not an American flag present, the ring card girls, who wore microscopic skirts and gyrated to rap songs in between rounds, held up small hand flags above their buoyant breasts and knee-high boots. After an impossibly long intermission, the fight began, with Gunn immediately asserting himself as the stronger fighter. Gunn, who landed a few rabbit punches was warned by the ref, just before Holcomb was warned for holding.
In the second round, Gunn got Holcomb on the ropes, landing several hard body shots that resonated throughout the arena. Holcomb swung at his target and missed, allowing Gunn to retaliate by landing a low blow that dropped Holcomb to the canvas. He took his allotted five minutes, sitting in his corner and gathering boos from the crowd.
In the third round, Gunn worked steadily, landing a nice body shot that buckled Holcomb again and had him faking a low-blow. The ref let the fight continue and in round four, Gunn got Holcomb back against the ropes and landed several short uppercuts and body shots. As the round progressed, Gunn had a thin smear of blood on his back and shoulders, caused from Holcomb's busted nose. At the end of the fourth, Holcomb stumbled forward, clinching his back as though he was too hurt to go on. At the bell, the fighter limped back to his corner, blood pouring from his swollen mouth and nose.  
In the fifth and final round, Holcomb lunged forward awkwardly, grimacing in pain as Gunn landed several solid shots to the head. The ref then stepped in to stop this disappointing main event, clinching an ugly victory for Bobby Gunn.
  Overall, this was a less than stellar evening. The microphone did not work, the crowd was rowdy, there were bagpipes, chainsaws, three Coyote Ugly girls waving the American flag to an old man belting out too long anthems, corner men in cut-off plaid shirts, chugging beer, and fighters who seemed to take the meaning of "boxing" lightly – it left me wondering about the condition of Nashville boxers, and the uncertain future of these misleading venues.