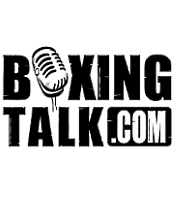 PRESS RELEASE:
Bobby Bostick Promotions is proud to announce the signing of former World Boxing Organization interim welterweight champion Kermit Cintron to an exclusive promotional agreement.  Cintron, (24-1, 22 KOs) of Reading, Pennsylvania, joins Cory Spinks in the Bobby Bostick stable. Cintron, the 5'11" power punching welterweight, was named the WBO interim welterweight champion after defeating Teddy Reid in July, 2004 by way of a eighth round TKO in Houston, Texas.  In April, Cintron faced Antonio Margarito in an effort to defend the WBO welterweight title.  Cintron lost a tough battle by way of a fifth round TKO. 
Cintron began his professional career in 2000 with nine consecutive KO victories. After defeating Leon Pearson by way of a six round decision in 2001, Cintron continued with nine more KO victories before decisioning Jesus Valverde in 2003.  Once again, Cintron proved his KO strength with four more consecutive KOs before his loss to Antonio Margarito.
"Bobby Bostick Promotions is extremely excited with the new signing of Kermit Cintron," said Bobby Bostick, President of Bobby Bostick Promotions. "We strongly feel that he is a serious player in the welterweight division.  We feel blessed to have him as part of our team and will be announcing our long term plans for Mr. Cintron shortly."
"I am looking forward to a successful relationship with Bobby Bostick Promotions," said Cintron.  "I am very impressed with the Bobby Bostick Promotions organization and believe that they will provide me with the platform to show the world that I am truly one of the best fighters competing today."
Marshall Kauffman, manager and trainer for Cintron added, "Kermit Cintron is ready to get back in the mix to contend for and win another world championship.  Kermit is a young and talented fighter and we are eager to begin his road back to a title."  "We are very happy to be a part of the Bobby Bostick Promotions team and look forward to a long lasting successful relationship."
Cintron will make his Bobby Bostick Promotions debut in October or early November.
For more information on Bobby Bostick Promotions, please visit
www.bobbybostickpromotions.com
.