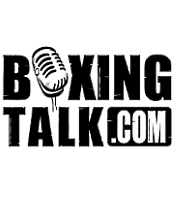 GL: Boxingtalk.com here at the Klitschko-Rahman press conference with Top Rank's Bob Arum. Can you tell us what you think about this heavyweight title fight?
"Well, I got involved with this fight because I believe that this is the heavyweight championship fight. These are the two best heavyweights and this is an intriguing fight. I'm proud to be associated with it and it's going to be a big, big event. I hope that this fight and this event leads to more sensible acitivity in the heavyweight division. Forget the alphabet soups and their obscure mandatories and obscure fighters that get to fight for a championship, that's not going to work. When the best fight the best, that's what works. For example, the fight tonight, Wladimir Klitschko and Sam Peter. If Peter wins the fight and Vitali beats Rahman, there's no other fight for Vitali, but Samuel Peter, that becomes the fight that people want to see. And if Wladimir wins the fight and Rahman beats Vitali, then Wladimir and Rahman is the fight that people want to see. If it doesn't work out that way then the winner should fight Chris Byrd, whose a good kid and a meaningful decent fighter and that's something that can be sold. With the Maskaev's and other guys whose names I can't pronounce. Lamon Brewster fighting some obscure German...who cares? John Ruiz fighting anybody who cares? James Toney would be an interesting fight, but Dan Goossen is such an idiot that he'll price Toney out of any kind of deal. Toney could have had the fight against Klitschko and made $3.5M plus an upside an he turned it down."
GL: The heavyweight division doesn't have boxing fans doing cartwheels these days. Now that you've put up $12M for this fight, can we expect to see you more actively involved with the heavyweights?
Bob Arum: "I bid $12M for a fight that I truly believe is worth $25M. The first day we opened up ticket sales we sold over 10,000 tickets and that's pretty good. How many fights do that? And for big prices. It's scaled to do over $8M at The Thomas and Mack Center and we're going to sell it out."
GL: Shortly after you won the bid you told me that you expect this fight to do more PPV buys than Tarver-Jones III and Taylor-Hopkins II, do you still feel that way?
Bob Arum: "I don't think there's any question. I think this will do more numbers than those two fights put together. I would be really disappointed if this fight goes less than 600,000 homes. Man, this is the heavyweight championship with the two best heavyweights. The reason King didn't win the bid is everybody talked everybody else into thinking this fight wouldn't do 200,000 homes. They're nuts! They don't know what they're talking about!"
GL: 600,000 is a big number. You must be basing that on your ability to promote the fight because Klitschko and Rahman's past PPV bouts don't warrant such a number.
Bob Arum: "You're absolutely right Greg, but this time they're fighting each other and they haven't fought each other. It's horses for courses. Believe me, I know what I'm talking about. And to be sure that I'm right, I have an undercard that's all Latino, so I'm playing to my base as well as the wider audience. Margarito and Manuel Gomez is one helluva welterweight fight. Little Chavez will be on the show and Martin Castillo is going to defend his title on the card. And that's pretty good Hispanic interest topped off with the heavyweight championship of the world."
GL: It never hurts to have all Latino undercards in Vegas
.
Bob Arum: "It's more than Vegas. It never hurts to have Hispanics on the card because Hispanics are good PPV buyers. If I did the undercard on its own, I'd probably do 100,000 homes. Out of that 100,000 maybe 10,000 would have bought the heavyweight fight so that adds 90,000 homes to the mix and that's pretty good."
GL: Let's move on to the best fighter in the world pound for pound, Floyd Mayweather Jr. What's the status of his November 19 date? And why didn't the Zab Judah fight get done?
Bob Arum: "Floyd is a terrific fighter, but he has delusions of the money. He doesn't understand what money is available, so it's very, very tough to make a big fight for him. With Winky Wright or Zab Judah he wants $8M or $9M and he hasn't justified that in terms of being on PPV. I'm not saying he's not a great fighter, these two things are different and he doesn't understand that."
GL: Are HBO the ones to blame for that since they're the ones who gave him a contract where he made more than $3M to fight guys like Henry Bruseles and Phillip N'dou? Now he's beaten Gatti on a successful PPV and he's universally recognized as the best fighter in the world so is he wrong for expecting the same kind of license fees Roy Jones Jr. was getting when Jones was on top?
Bob Arum: "HBO is going to pay Floyd close to $4M to fight Sharmba Mitchell who can't even fight anymore. Does that make sense? Give me $4M and do you know what kind of fights I can make that the public wants to see? Look, the people who run HBO really don't know what they're doing anymore. And you've written about it to your credit. If a fight is on regular HBO people assume it's a bad fight because they've been throwing money at these names to fight nobody. I'm really curious to see who Winky Wright is going to fight. We offered them Kelley Pavlik. Hey, you beat Trinidad at middleweight, he's a middleweight, why don't you fight Kelly Pavlik? It's not insurmountable, but they won't fight him. Why? Because they're only getting $2.5M-$3M. Showtime, who is limited with the amounts that they can spend because they have a much smaller budget gets better fights because they go out and buy fights..
GL: As opposed to fighters.
Bob Arum: "Yes. And people who love boxing and take time watch boxing want to see fights and want to see competition. If you give people the choice to see two competitive college footbal teams play each other or USC-Arkansas, they don't want to see that. People don't want showcase events."
GL: After Erik Morales-Zahir Raheem, Top Rank might have to stop doing these showcase events as well.
Bob Arum: "We told you that Zahir Raheem was a tough fighter who would give Erik trouble because of his style and we were right. We didn't think Erik would lose to him, but we were right. It was a competitive fight and our position was. what's the worst that could happen, Zahir wins the fight.
GL: And either way you move forward with the Pacquiao rematch
.
Bob Arum: "That's right and we didn't lose one buy. In fact we may have gained buys because now the fans in the Philippines think he can beat Erik."
GL: Back to Mayweather, who is going to be fighting on November 19?
Bob Arum: "I think he's going to be fighting Sharmba Mitchell and I think there's going to be a lot of controversy coming out of that.
GL: Why?
Bob Arum: "Because we're not very happy with some of the underhanded things that HBO has pulled in this situation. But it's unfair for me to get into it right now. They're not here and I'm sure you'll read about it in court papers that are going to be filed."
GL: That sounds like juicy news.
Bob Arum: "That's going to be juicy news, it's going to blow open."
GL: Should Miguel Cotto get by Ricardo Torres as expected, when can we expect to see him a USC-Texas type match-up? Frankly, the fights he's been in are showcase fights that we expect him to win, when will he be in a fight where a Cotto victory is not expected?
Bob Arum: "I think there's only two fights at 140 like that for him. One is Ricky Hatton and the other is Floyd Mayweather. I hope to make the Ricky Hatton fight in the first six months of the year and the Floyd Mayweather Jr fight in the latter half of the year. Then moving to welterweight division, which he will. I'd like to see him fight Margarito. Because you know he's the only guy with the balls to fight Margarito. Mayweather won't, Mosley won't, Oscar won't, but he would fight Margarito and maybe even Zab Judah. I would hope that we'd be able to make these major fights with Cotto for next year or the year after."
GL: Of the two fights you mentioned, Ricky Hatton is in a dispute with Frank Warren that may prevent that fight from happening. If the Cotto braintrust continue to feel that he's not ready for Mayweather yet, could his move to welterweight happen sooner than expected?
Bob Arum: "If Ricky Hatton is not available because of his situation with Warren, which is a possibility then he won't fight Hatton. Cotto would fight Mayweather tomorrow. I think Cotto would run Mayweather out of the ring. I think he's the one fighter capable of beating Mayweather."
GL: Bob is giving us that juice, it sounds like we're trying to get Floyd in the ring with Cotto or Margarito.
Bob Arum: "Floyd won't fight Cotto, he won't fight Margarito."
GL: Why wouldn't Floyd fight Cotto? I mean, why wouldn't Floyd fight Cotto?
Bob Arum: "Because he has the handspeed and the ability to pin Floyd up against the ropes and hammer the hell out of him. And Floyd cannot hurt Cotto. He can't hurt him."
GL: It's been no secret that you and Floyd haven't always seen eye to eye. How does coming on the record saying Cotto would run Mayweather out of the ring, and Floyd is too delusional, and he doesn't want to fight Margarito. How does help the two of you continue to work together for the future?
Bob Arum: "Floyd will never become a star if he's a shamster. If he's ready to fight guys like Margarito and Cotto, then he can prove that he's not a shamster. Let him prove it in the ring, let him make a lot of money and that's what he should be doing, not fighting a Sharmba Mitchell who is five years past his prime. That's not a fight. It's not a real fight. I wouldn't do that if I were Floyd coming off the Gatti fight, which wasn't a real fight either."
GL: It was a real business move though.
Bob Arum: "Exactly correct. It created a lot of attention and it was a great promotion. Main Events and Gatti did a great job on that promotion, everything worked there. You go from that to a difficult opponent and he was thinking right with Winky Wright but that was all bullshit and it wasn't going to happen and then he turned down Margarito. If he was fighting Margarito now on PPV that would do serious money."
GL: You're talking about Margarito, and people look at Margarito as a tough fight for a guy that couldn't beat Daniel Santos so what do we have to gain by fighting this guy?
Bob Arum: "He beat Daniel Santos but he didn't get the decision."
GL: People in boxing are always looking for the loop hole and you can't spell loop hole without L and he took that L to Daniel Santos."
Bob Arum: "Yeah, I know but he won that fight easy."
GL: Golden Boy Promotions and Top Rank haven't done any business together since Oscar and Bernard partnered up. There's so many fights, Barrera-Morales IV and other fights that could be made if the two companies started working together again. Will you guys start working again anytime soon?
Bob Arum: "The truth is, I would like to do a Barrera-Morales if Morales is successful with Pacquiao. All they have to do is tell me how much they want for Barrera. I don't want them as a partner they don't contribute anything, I do all the work and then after the fight they criticize I spent $10 here or $7 there. Who needs that crap? I don't need a banker in my life. If they want Morales for $2.5M or whatever, I'll right a check and we'll be fine, but it's my promotion. We're the professionals, they're amatuers. Look what happened on September 17. They could have had the date on HBO for September 10, but they did a PPV show to spite Morales. And look what happened. They didn't make enough money to pay Barrera five cents. They had a loss on the show before Barrera got five cents. Is that business people? Or is that people who are operating on ego? That's their business not mine. I don't look into anybody else's pocket. If they want a fight with Barrera and Morales, tell me how much you want me to pay Barrera. If it's the right number I'll do it. We could do business, I don't want to be friends, but I don't want to be their partner. If they got a fighter and they want him to be in with my my fighter, tell me how much. If they want Mosley with Margarito or Cotto, tell me how much Mosley wants."
GL: Is there anything you'd like to say in closing?
Bob Arum: "How much more can I say? I got to save some for a different day."
Send questions and comments to: gleon@Boxingtalk.net