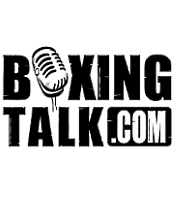 Boxing, Kickboxing and Ultimate Fighting matches scheduled at Main Event Sports Bar
A team of adrenaline filled fighting machines from Ancona's Gym in Metairie and Team Val Halla of Baton Rouge, La. will take on a team of Brazilian style jujitsu fighters Nov. 19 at 9 p.m. in the main event of the reinvigorated Friday Night Fight Series at the Main Even Sports Bar, 3200 N. Arnoult Road in Metairie. This will be the first event of a regularly scheduled Friday night fights to continue throughout the coming year!
The event will be brought to you by Ancona's Gym, 3208 N. Arnoult Road, Fight Sports Entertainment and Main Event Sports Bar and by matchmaker Mike Gordon of Baton Rouge, representing team Val Halla.
Team Anaconda – Strike fast, Squeeze hard - from Ancona's Gym will face the American Top Team from Ft. Lauderdale in a Friday night spectacular.
Team Anaconda is a fast, exciting "escape and reverse" and "ground and pound" fighting style team. The team trains out of Ancona's Gym, which has about a dozen students, as well as some professional and amateur fighters. The members use their Mixed Martial Arts training to avoid opponents submission attempts, keep the fight standing if it's to their advantage, or take them down and ground and pound their opponent into submission. Audiences love the fast and aggressive style of Team Anaconda.
Anaconda members include Joe "Ivy League" Herman, a 23-year-old, 126-pound Tulane University student who is fast, with strong boxing skills and a background in Muay Thai Kickboxing, as well as Calvin "The Gourmet Cook" Martin, a 22-year-old, 147-pound New Orleanian – (cousin of the mighty Melvin "Young Assassin" Guillard – who will be fighting in Atlanta, Ga. the very next day against Santino de Franco) who is a cooking student during the day, and a Taekwondo-based kickboxer at night.
Also on the bill for Team Anaconda will be Ken Cavalier, a 210-pound, 23-year-old powerhouse from Houma, LA.
The American Top Team is a Brazilian style Jujitsu fighting team that likes to keep the fight on the ground, and wrangles for submissions, locks, chokes, armbars, cranks, etc. ATT has about 200 students and a team of 27 professional MMA fighters and some amateur fighters – ATT is one of the largest and most technologically advanced gyms for martial arts in the country, and provides a top level of training with 21 instructors who have black belts, and a gold medal winning boxing instructor.
America Top Team fighters include Justin Thrift, Mike Weiseberg, Mike Bruno, Reynaldo Duarte, Francisco Soares and Ben Stark. The team members are versed in Muay Thai, Boxing, Wrestling and Brazilian Jiu Jitsu.
In addition to the exciting match between the straight-standing, "ground and pound" knock-out style Team Anaconda and the submission tough American Top Team, the Friday Night Fights will be filled with boxing and kickboxing matches from some of the areas finest strikers.
The USFC sanctioned fights will take place in a ring in the parking lot in front of the Main Event Sports Bar at 3200 N. Arnoult in Metairie. Food and alcohol will be available at the Main Event and prizes will be given out by the 106.7 The End, who will be broadcasting live from the event from 9 to 11 p.m., and other sponsors including Mobile One Auto Sound & Budweiser Beer.