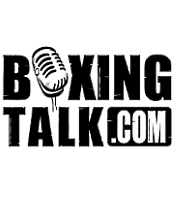 Last night Dallas enjoyed "A Knockout Affair," a premier fundraising event for local charities.  Founded in 1993 and sponsored by The Links, Inc., Mid-Cities Texas Chapter, this 13th consecutive annual event has distributed millions of dollars to worthwhile organizations in the community.  This VIP, Black Tie boxing match was promoted by Bert August, President of AmPro Boxing.
The first fight quickly ended in rd. 1 in a no contest because McKinney middleweight Anthony Wilson, 5-8-4 (1 KO) was cut deeply above his right eye on an accidental head butt from Daryl Wilson, 2-0-0.
Fight 2 saw Monroe, Ca. heavyweight Jerry Stevens, 16-19, lose to Dallas' Derrick "the Foxx" James, 18-6-1 (11 KOs).  James started rd 1 slow against the paunchy Stevens, who rushed him awkwardly all night, but came on in rds 2 & 3 to knock Stevens down twice in rd 3 and ref waives it off at 2:04.
In the most technical fight of the night Monroe, La. heavyweight Andrew Greeley, 10-8-2 (6 KOs), delivered his best performance by winning a UD over Houston's Billy Willis 6-5 (5 KOs).  Greeley was the aggressor as he outworked and out hustled Willis all night.  Rd 1 saw both work the body but Greeley's combos were better.  Rds. 2 & 3 were sweet for Greeley as he worked Willis' body and slowed him down.  Willis caught fire in rd. 4 and hurt Greeley with 2 seven punch combos.  Then he started dropping his hands down at his side and daring Greeley to hit him.  Greeley did and Willis stopped that nonsense.  Rds 5 & 6 were furious, as both worked body and head.  Greeley was effective and stopped Willis' rushes with withering body and head shots.  Scores were 59-55 twice and 60-54 for Greeley.
The night culminated in a 6 rd. middleweight bout between Houston's Cardyl "Smiley" Finley, 5-15-1 (1KO), and Marquez Reed, 11-4-1 (6 KOs) of Dallas.  Both were tough and scrappy as they bombed each other in rd 1, then slowed down and boxed.  Rounds 2–4 were an inside fighting contest and saw Reed give control over to Finley, who simply outworked him.  Reed lost his mouthpiece for the second time half way through rd 5.  Finley went right back to work, he is getting more confidence all the time as his jabs and hooks land and Reed is getting tired.  The fight ebbed and flowed but Finley slowly took control and peppered Reed with fast jabs and body shots.  The crowd shouted its pleasure!  Finley closed the fight with left jabs & hooks and straight rights to win a close one!  Scores were 57-57, 57-56 & 58-56, a narrow majority decision for Finley, who had something to be "Smiley" about!
DFW fight fans contributed may dollars to this worthwhile cause and got every bit of thrills and entertainment they came for.  Thanks, Bert August, for another great boxing event!