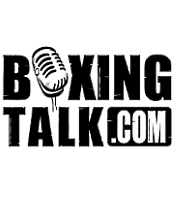 Last night Dallas enjoyed FightNight 2005, The Original, a premier fundraising event for the real estate industry.  Founded in 1989 and sponsored by the Real Estate Council Foundation, this annual event has distributed over $10M to worthwhile charities/ organizations in the community.  This VIP, Black Tie (by-invitation only) boxing match was produced by Steve Crosson, Chairman of Crosson Dannis, Inc, a real estate consulting firm, who was a boxing referee and Treasurer of the WBC in past years.
The ring announcer was Michael "Let's get ready to rumble" Buffer. The Guest of Honor was "Smokin" Joe Frazier, the undisputed World Heavyweight Champion from 1968 to 1973.  Joe, a true gentleman, graciously signed autographs and posed for pictures for all who wished.
1st fight:

Dallas light middleweight Taronze Washington, 7-2-2 (3 KOs) wowed the crowd with a fast KO victory over Cardyl Finley, 6-13-1 (1 KO), of Houston.  Taronze, trained by the legendary Curtis Cokes, overwhelmed Finley before the ref waived it at 2:49 of rd 1.
2nd fight:
Oklahoma City's young heavyweight Terrence Smith, 4-2 (3 KOs), bit off more than he could chew with Roderick Willis, 9-0-1 (6 K0s) of Dallas in a hard fought 3 rd slug fest. The crowd buzzed and cheered as Willis hurt Smith in rds 1 & 2 and finished him at 2:46 of rd 3.  Ref waived it off even though Smith was not knocked down.
3rd fight:
Houston welterweight Calvin Green, 19-3-1 (12 KOs), put it to late sub Darien Ford, 10-10 (4 KOs), of New Orleans in a 6 rd free for all.   Both started slow but Green came on in rds 2-6 to take a unanimous decision.  Scores were 59-55 twice and 60-54.
4th fight:

McKinney, TX super featherweight Noel Rodriguez, 4-0 (3 KOs), increased his perfect record by winning a spirited 4 rd brawl over Justo Vallecillo, 1-3 (1 KO) of San Antonio, TX on a TKO.  Rodriguez was the aggressor as he outworked and knocked down Justo in the 2nd rd.  The following pier 6 brawl climaxed with another knock down of Rodriguez and ref waives at 2:39 of rd 4.
The night culminated in a scheduled 12 rd. bout for the NABF Welterweight Championship between champ, Steven Martinez, 47-5-1 (29 KOs) of Houston, TX and Quandray Robertson, 14-4 (10 KOs) of Salem, OR.  Martinez's cool, deliberate style set the pace and he was ahead after 2 rds.  Then Quandray started getting very aggressive and it paid off.  He pummeled Steven for 2 rounds and the fight was up for grabs.  Martinez went to work to hold off Quandray with jabs and hooks.  Rounds 5-6 were all Martinez except Quandray opened a bad cut over his eye.  He targeted that eye in rds 7 and had Martinez bleeding and in trouble on the ropes.  The end came suddenly at 2:41 of rd 7 when Martinez landed a hard left hook on Quandray's jaw and down he went!  Ref waived the end.  The crowd shouted its pleasure!  Martinez kept his NABF Welterweight World Championship Belt, a handsome one indeed!
DFW fight fans contributed may dollars to this worthwhile cause and got every bit of thrills and entertainment they came for. Thanks, Steve Crosson, for another great boxing event!