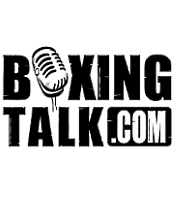 "My job is to get Wink's hand raised at the end of the night"
Tuesday evening Boxingtalk spoke to Winky Wright's head trainer Dan Birmingham about Wright's upcoming rematch against former three division world champion "Sugar" Shane Mosley.  Set for November 20, 2004, the rematch will decide the junior middleweight world championship, it is not being highly anticipated. In their initial bout, Wright easily defeat Mosley by unanimous decision. In this exclusive interview Birmingham explains that although he is expecting the same results, he doesn't take the situation lightly just because Wright defeated Mosley once before. "I see it being a harder fight. Because I think Shane is in a do-or-die situation, I think he is going to take more chances" Read on to see what else one of the early frontrunners for trainer of the year had to say about this very significant upcoming bout, plus his thoughts on another star in his stable, Jeff Lacy.
RC: What's going on Dan? How has training been coming along with Winky in preparation for his rematch against Shane Mosley?
DB: Busy, really busy, our gym is packed.
RC: In preparing for this rematch, have you guys done anything different in preparation this time around?
DB: No, basically the same thing. We are just working on a few different things here and there.
RC: The last time around, many looked at Winky as the underdog, and it was clear that he wanted to make a statement in that fight en route to becoming the undisputed Jr. Middleweight champion, have you seen the same type of motivation in Winky this time around?
DB: Oh yeah, he is going to make another statement, he knows what is riding on this fight. He knows that there may be bigger and better fights with (Oscar) De La Hoya, (Felix) Trinidad or Bernard Hopkins. He is just as motivated as he was in the last fight, believe me.
RC: With those bigger fights looking very good for Winky if he wins this fight, can that be a possible distraction going into this fight?
DB: Nah, we don't let him get distracted, we don't at all. Nah he is focused and he is ready to go Ray. 
RC: You yourself have said to me in the past that Winky trains harder when he has to get up for a big fight, being that he has already defeated Shane Mosley and I have even heard him go as far as saying that this fight wont go the distance this time around, do you think he might be a bit unfocused going in?
DB: He is real focused; he is not only focused on Shane but also on his future. He knows he is only going to fight maybe two or three or four more times and that will be it, so he is putting out everything he has got right now.
RC: Many feel that Shane can probably make a huge turn around, and some simply feel there is nothing he can really do to beat Winky, do you see this being an easier fight?
DB: No not at all,, I see it being a harder fight. Because I think Shane is in a do or die situation, I think he is going to take more chances. I think he is going to try and be busier, I think he is going to give Winky more movement; I think it is going to be a harder fight.
RC: Do you think that having Joe Goossen in the corner is a big addition for him?
DB: I don't really know, I thought a lot of his dad. I think his dad is a terrific trainer. Shane is a great fighter and he didn't get there by himself, His father had a big factor in it, and I respect Joe. He might help Shane get motivated more, that is what I see.
RC: Is it in a way harder training fort a rematch, in a sense that you saw what he did last time but don't know exactly what his approach is going to be this time around, especially being that he has the addition of a new head trainer?
DB: I don't know, I think Shane has been fighting so long.. I mean he might add a few things here and there but I think that his style is going to basically be the same. It is hard to change after boxing for as long as Shane has been boxing. That is like showing Winky how to be a slugger now. I think it will basically be the same, I just think that Shane will take more chances and try to get closer and when he does get closer I think he will throw more punches.
RC: Does it motivate you a little more with all the talks of the trainer who wins this fight being a strong candidate for "Trainer of the year"?
DB: No not at all, I let that trainer of the year talk go in one ear and go out the other. I really don't care about that at all, I mean I am flattered that my name is mentioned, but I really don't give it a second thought, I mean I am not fighting Joe Goossen, Winky is fighting Shane and my job is to get his hands raised at the end of the fight and that's it, I really don't care that much about that.
RC: Going into the last fight, Mosley had already had a deal laid out to fight Felix Trinidad, pretty much looking past Winky as a walk in the park, do you think that could have been one of Shane's biggest downfalls?
DB: That could have been a factor, but he kept saying that he was in the best shape of his life. I mean I don't know, Shane is no dummy, he knows Wink is a hell of a fighter and he has to prepare himself 100% no matter what he says about being dehydrated or whatever the factors are, he fought a hell of a fighter and he is going to fight a hell of a fighter again. I think that maybe he did let up a little bit, but I don't know, I don't think so, I really don't. I think Shane is smarter than that,.
RC: Not to look past Mosley, but from your standpoint is a match with De La Hoya a fight you would still like to have since you have...
DB: (Cutting in) we hope so. Oscar said that he is looking at the winner of Wink and Mosley, and I hope he is looking real serious, because we definitely want to fight him. Oscar is a great fighter and we want to fight nothing but great fighters. They are two fighters that aren't afraid to mix it up, with good movement, good defense, it would be a strategic fight.
RC: Turning away from Winky for a minute, why don't you give us your thoughts on another fighter you train, tell us about Jeff Lacy's last fight in which he defeated Syd Vanderpool to claim the vacant IBF super middleweight title?
DB: Ooh excellent, the way we laid out that fight plan and we studied the tapes Ray, I knew that he would frustrate Jeff for the first two, three or maybe even four rounds., but I knew that with Jeff's determination and condition and the way he worked in the gym that he would eventually cut the ring off and get closer to him and just unload.
RC: How did it feel to work with Lacy early on in his career, then have him work with another trainer, then to have him come back and win a world title under your tutelage? Was it any different when Winky first won world title?
DB: It's the same because I started Jeff when he was 9 years old before Winky even came to the gym. Jeff use to live with me on the weekends for five or six years to get away, he had nine siblings and they were battling for what little food they had in the refrigerator and no air conditioner, and in Florida that is tough. So he would come to my house on the weekend for the comfort. I know Jeff well and even when I was away from him, he had the key to my gym and whenever they were in town they used our gym. So I have been around Jeff the whole time, and I even worked with him a little bit in between some of his fights.
I mean it was a dream come true, it really was. Jeff is one of the most determined guys I have ever seen and now that he has got the belt it is going to be hard to take it from him.
RC: What are your thoughts on his first defense against Omar Sheika?
DB: They are both big punchers. Jeff might be a better boxer but I know Jeff is a little stronger, and I know Jeff is a little quicker. Jeff never gets credit for his hand speed, but he has got terrific hand speed. He is explosive and quick. Real quick, but I see it being maybe a little bit of a boxing match to start out then a slug feast. I know Sheika can hit a little bit, and Jeff takes a real good shot.
RC: How far do you see that match going?
DB: I don't know, I hate to make a prediction like that, but with two bangers like that I don't see Sheika lasting past five or six rounds but we will see.
RC: Who did you use to help get Winky prepared for this fight as far as sparring?
DB: I used so many guys in our gym. We got this kid from Puerto Rico, Winky's first fighter Carlos De León Jr. and I tell you something that kid looks good, he looks real good, he can box, he can punch, he has good defense he has got good eyes, good reflexes, good counter puncher and he is tough as hell. We got him (Antwun) Echols and we got a kid from Czechoslovakia, Adam Hubinger he was the number two amateur, and he is 5-0 as a pro, he is light heavyweight and Ben Getty trains him. We have a ton of guys working out at my gym, and I have about ten guys that can box with Wink right now. I don't give him a steady diet of anybody, we got around or two with different fighters. Like today we got eleven rounds in, we boxed with about four or five different guys. We boxed with Berto for about three or four of those rounds; he gives us real good work. He is a lot like Shane he is short, he is strong, he is explosive and he throws a lot of punches, I mean he is definitely going to be a champion. 
RC: Is there anything else you would like to say in closing about Winky Wright and Jeff Lacy?
DB: well, look for both to be ready and both to win, and that it, I am not much of a talker.
RC: Ok Dan "Mr. Humble" Birmingham, who do you think is going to be trainer of the year this year? (laughing)
DB: Well if we win both of those big fights then maybe I will have a chance at it, but like I said Ray it really doesn't matter to me. 
CLICK HERE FOR MORE OF THIS EXCLUSIVE INTERVIEW
Send questions and comments to: rayocampbelljr@hotmail.com