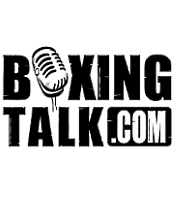 Exclusive Post Fight Interview with Dan Birmingham, head trainer for Winky Wright!
RC: Dan, did you feel that the scores 114-114, 115-113 were a little too close for comfort Saturday night?
DB: I thought it was probably a four point fight instead of a two point fight. I think Vegas is a little sympathetic to Mosley for some reason, in his second fight with De La Hoya I thought De La Hoya won, I mean I am glad they gave it to Mosley or we wouldn't have been there this weekend, but I think the Vegas judges and officials are just sympathetic to Shane.
RC: Give us your thoughts on the fight altogether?
DB: I thought he put on a good performance. I thought Mosley was a little bit stronger this time, I thought he threw more punches this time, and was busier. If I was Mosley's trainer I would have told him to keep coming forward, because he was doing well when he was coming forward, but he backed up too much and didn't do nothing. Every time he backed up I told Wink to attack him.
RC: Did you anticipate that was the way Mosley was going to approach the fight?
DB: Yeah, I thought he would be more aggressive, I thought he would take more chances and he did.
RC: You seemed very pissed when Winky put his hands down and let Mosley take a few free shots at…
DB: (Cutting) Well I got over it the next round, I was over it. Because I knew he wouldn't do it again, when he tells me he is going to do something, or that he won't do something that is what he does.
RC: Did it shock you to know that Winky did something like that?
DB: Yeah, it was going through my mind, now he is going to blow the fucking fight. I was thinking he was going to blow his whole career. His whole career was passing in front of me, and then I settled down once he did real well after that.
RC: Do you think Joe Goossen made that much of a difference, or do you think that he might have been a little more successful had he had his Dad who he worked with since he was a little kid fix the mistakes, opposed to bringing in someone totally new and having to adapt to one another and then make the necessary changes?
DB: Well if I was him I would have never fired my father for the first part, I wouldn't have blamed my loss on my father either because his father got him where he was. I think his father would have done as good a job maybe better.
RC: Now do you feel he shouldn't have fired his father because it was his dad, or because the training abilities of Jack Mosley are in your opinion greater than Joe Goossen?
DB: I don't think he should have fired his father at all, he got all of his accolades with his father, so why not continue on. Don't blame it on your father, blame it on yourself.
RC: If it were up to you what would you prefer next for Winky?
DB: We want De La Hoya, or Hopkins. De La Hoya has to quit playing, and quit running. He knows he can't fight at 160lbs. He needs to come back down to 154lbs and fight the best guy there in Winky Wright. The fight will sell big Ray, the fight will sell big.
RC: Word is De La Hoya is walking around in the 150lb range and plans to move back down to 147lbs (Welterweight), what…
DB: (Cutting in) I don't think he should drop two weight classes, I think he should come down one. I think if he drops too much weight then he will be weak. Who is there at 147lbs for him? He needs to fight somebody with skills like Winky Wright; he needs to get some balls. What happened to De La Hoya? He use to have balls, he has no balls no more. He has been ducking and jiving, ripping and roaring and running around us, make the fight, Winky deserves it, doesn't he want to become undisputed champion?
RC: Now many, especially out of the Ouma camp, have a legitimate argument saying that Winky cannot really be considered the undisputed champ unless he faces and defeats IBF Jr. Middleweight champ Kassim Ouma, what are your thoughts on that?
DB: I think Ouma is a good fighter, but I think he needs more experience, I don't think he is in a Mosley or Wright class yet; he needs a little more seasoning. He needs four or five more defenses to make his name, and then I think a fight like that would be good. Right now I just don't think he is ready for Wink.
RC: How do you think he would do against Mosley?
DB: Shane would knock him out; he didn't show much power in his last fight. He didn't show much balance and much coordination, I just think he needs more seasoning, although I think he is a good fighter.
RC: Is there a reason why you would prefer Oscar over Hopkins, is it because you feel it is a much easier fight and Winky wouldn't have to move up in weight?
DB: I just think Oscar brings the money and I think Winky should get his just do. In the past they have always said that was a fight that wouldn't sell, but now I believe it would, now it would sell big. Let's make the match Oscar, sign the papers Oscar and you can promote the fight Oscar.
Now don't get me wrong about Oscar, I met him when he was 14yrs old, and I have followed his career ever since, I have the outmost respect for him, but you know give Wink his just do.
RC: Oscar and Bernard Hopkins just became partners in Golden Boy promotions, what do you think about that move?
DB: It doesn't matter, after De La Hoya, bring on Tito then bring on Hopkins, it doesn't matter. We will take one fight at a time, give us De La Hoya first, Wink wants Tito, I want De La Hoya, and I think it is a bigger fight for Winky if he fights De La Hoya even though he is not a champion.
RC: How is everything coming along in the Lacy camp in preparation for his first title defense against Omar Sheika on December 4th?
DB: He is doing great, he is training with me, we will go back to St Pete, and train for a week and then come back here for his fight, he is doing great.
RC: Who do you have him working with in preparation for this fight?
DB: Just all kinds of different guys in my gym, (Antwun) Echols, and he was boxing with Winky, just anybody and everybody, I got a half a dozen guys in my gym he can box with, guys that you have never heard of, but guys that have skills.
RC: What's his work ethic been like since he won the title?
DB: He is going to hang on to that belt, Jeff is going to step up and I think you are going to see a more skilful fighter, a more focused fighter. Again Jeff just became champ, just like Ouma, and he needs to get his seasoning as champion too, it doesn't come overnight
RC: Is there anything else you'd like to say in closing?
DB: It is always good talking to you Ray; I check the site about five times a day.
CLICK HERE FOR MORE OF THIS EXCLUSIVE
Send questions and comments to: rayocampbelljr@hotmail.com