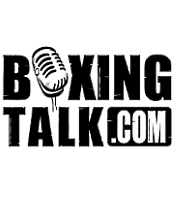 PRESS RELEASE:
Like the New York baseball teams, top notch DiBella Entertainment prospect Andre Berto has been working hard in the warm confines of Florida, as he gets set for his Broadway Boxing bout against Vance Garvey (5-12-2) of the Bronx on Thursday night, February 24,  at the Grand Ballroom in the Manhattan Center in New York City.
"I am training back in sunny beautiful Winter Haven, Florida and training with Tony Morgan," says Berto, who tries to extend his unbeaten pro winning streak to four straight in the four-round junior middleweight bout.  "I've been working on a lot of head movement keeping my hands up,and tight and on placement of my punches."
Berto departs for New York today. "I am going to touch down in New York on Tuesday the 22nd," he said."I love New York, they've been showing me a lot of love there."
Berto is excited about being guided by Dash DiBella Promotions, the company recently launched by boxing promoter Lou DiBella and hip hop entrepreneur Damon Dash. "The concept of Dash/DiBella is beautiful,  it's making history.  When I went into this I was trying to think outside the box and do something that hasn't been done before and I believe we accomplished that with Dash/DiBella."
Berto is hungry to reach the top. "I believe my greatest strength is my hunger to be the best I know I can be," he says. "My speed, my power and my explosiveness in the ring...none of this could be possible without my greatest strength of all --  GOD." 
Brooklyn junior middleweight Yuri Foreman (16-0, 7 KO's) headlines against Mexico's Jesus Soto (11-2-1, 10 KO's) in the main event.
The roster of  New York products representing four boroughs who will also see action includes: Fort Apache's Jeffrey Resto (17-2, 11 KO's) takes on Detroit's Wilmer Torres (11-3, 5 KO's) in an eight round junior welterweight bout. Brooklyn's knockout artist Curtis Stevens (4-0, 4 KO's) squares off against Darren Johnson (3-5, 3 KO's) of Louisville, KY in a six round light heavyweight bout. The popular Edgar Santana (12-2, 8 KO's) of Spanish Harlem will appear in an eight round junior welterweight fight.  Charles Vanderveer of Brooklyn, Washington Hago of Queens and Damien Rapley of Manhattan will also see action on the show.
T
Broadway Boxing cards originate from venues in the five boroughs, the greater New York Metropolitan Tri-State area, and Mohegan Sun Arena in Uncasville, Connecticut. Mohegan Sun is the series site sponsor. Turner Construction, HBO Sports, and Gallagher's Steak House are also sponsors.
The card will be broadcast on a later date on Madison Square Garden Network, Fox Sports Net New England, and Comcast Sportnet Chicago and on HDNet in high definition.
The doors open at 6:00 PM, and the first fight is at 7:00 PM. Tickets are priced at $100, $75, $50, and $35 with a limited number of special VIP ringside tickets also available, call DiBella Entertainment at 212-947-2577 to order.
One dollar from each ticket sold to the February 24th installment of DiBella Entertainment's Broadway Boxing Presented by Mohegan Sun series will go directly to the National Police Athletic League.  DBE and Everlast have partnered with the National PAL to help sponsor the National PAL Boxing Tournament and use grass roots marketing to assist local chapters across the country.  DBE is the first professional promoter to step in and help give back to the National PAL program.  The money raised by this program as well as others will go to the National PAL and then trickle down to the local chapters across the country
National PAL is a non-profit membership organization, made up of over 370 PAL Chapters. Police Athletic Leagues are the largest organization of law enforcement agencies utilizing athletics, recreational and educational activities to instill positive life principles and character building tools in an effort to deter juvenile crime and violence and span some 90 years of commitment to youth.