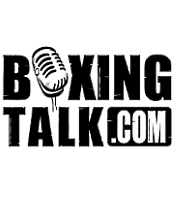 Bernard Hopkins once again defied father time, defeating Howard Eastman by unanimous decision in Los Angeles on Saturday to retain the middleweight championship of the world.  At times, it seemed like Hopkins was battling a mirror image of himself, and since both boxers are primarily counterpunchers, the bout featured very few exchanges of punches.  Still, Hopkins clearly won the crowd-displeasing contest, and even the unhappy fans at the Staples Center couldn't take serious issue with the scoring, 119-110, 117-111 and 116-112 in favor of Hopkins.  Punchstat numbers reflected the lack of action, 148-82 punches landed in the champion's favor.  Hopkins, now 46-2-1, now has made 20 title defenses since he first became the IBF champion.  It was only the second loss of Eastman's career.
Jermain Taylor stopped an overmatched Daniel Edouard in the third round in the chief supporting bout in Los Angeles.  Edouard was never down, but Taylor would likely have knocked Edouard out in short order had the fight continued.
In a match-up of two of Boxingtalks top twenty junior weltereights, #9 Junior Witter won a unanimous decision over #18 Lovemore Ndou. - Darren Nichols @ ringside (more to come).