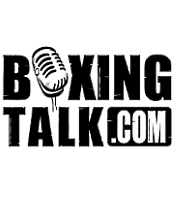 Unbeaten Bernard Dunne cruised to the 21st victory of his career by outclassing American David Martinez in front of a packed  National Stadium in Dublin on Saturday. The Dubliner was awarded the contest after the referee stopped the bout 57 seconds into the eight round. Twenty three year old Martinez, from Albuquerque, New Mexico, had vowed to end Dunne's unbeaten record in  Dunne's home town last night gut it was Dunne that bossed the ring in a display of boxing against an opponent who was considered his most dangerous yet.
Overall it was a master class from Dunne who took all seven rounds up to his blistering finish in the eight in which he was virtually hitting Martinez at will. If anything the Dubliner, was guilty of showboating throughout the bout,  and was going back to his corner, after exchanging "pleasantries" with Martinez- with a big smirk on his face for most of the seven rounds. Martinez however had no reason to smile after being hit by a barrage of uppercuts, left jabs, and body punches for most of this mostly one sided contest.
Speaking after the fight Dunne, who has never lost  as an amateur or a pro at the Stadium, said he was delighted with the victory  adding that he is now targeting Michael Hunter's junior featherweight European crown. "I am very pleased with my performance and the manner of the win as I worked very hard for this fight and Martinez is a top class boxer and it was never going to be easy," he said.
"I have made no secret of my desire to challenge Michael Hunter for his European title sometime this year but for now I just want to enjoy this win and a fight with Hunter is something that can be talked about in the coming weeks. I would like to thank my coach Harry Hawkins and my manager Brian Peters and all the fans at the Stadium tonight. I am absolutely thrilled with the victory and I now plan to have a celebration," he added.