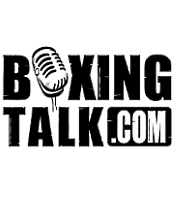 Bernard Dunne made a successful debut in his first fight in front of his hometown fans. A capacity crowd of 2,000 at the National Stadium in Dublin saw Dunne dismantle the game Jim Betts in five rounds. It was a straightforward night for the Irishman who had little trouble finding the target with his trademark hooks to the body.
Dunne, 127 ½, stamped his authority on the fight early on with a succession of stinging jabs and thudding shots to his opponent's midsection. It looked as if it was going to be an early night, as Betts, 127 ½, offered little in the way of offense. However, the Englishman put up a brave fight in the following rounds and stubbornly weathered Dunne's attacks.  In the second round, an accidental clash of heads left both fighters with cuts above the eye, but neither wound had any impact on the outcome.
Dunne, 15-0 (9), looked relaxed throughout the contest and was able to turn on the heat when the openings arrived. He also showed good head movement, albeit against a limited opponent.  The most hurtful punch that Betts, 18-4 (7), landed was a low blow in the second round. Apart from that, Dunne had no trouble avoiding his opponent's tame offense.
The Dubliner mixed up his attack by periodically keeping the fight at distance with snappy jabs and an accurate right hand and also landing combinations up close.
By the fifth round, Betts was clearly feeling the effects of Dunne's offense and a left hook to the gut finally floored the Englishman for the count after 61 seconds of the stanza.
In all it was a satisfying night for Dunne, who had not fought since August 2004. 'My left hand was working really nice, it's one of the main weapons we've been working on' said Dunne, who is trained by Freddie Roach. 'I'm delighted to be home and that I could win in front of my fans'.
Dunne's manager Brian Peters said after the bout that he intends to stage more fights in Ireland for his prospect. 'After tonight I don't think we'll be moving out of this country for a while. But we'll definitely have a bigger venue next time', said Peters.
Send questions and comments to: keenanboxing@hotmail.com