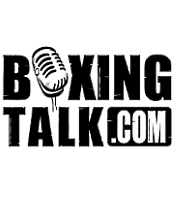 Undefeated British prospect Steven Bell meets journeyman Daniel Thorpe in a scheduled six round super featherweight contest on the undercard of the IBF Light Welterweight title eliminator between Ricky Hatton and Mike Stewart to be held at the MEN Arena in downtown Manchester, England. Also on the big autumn Sports Network card are Michael Gomez, Matthew Hatton, Paul Smith, Michael Jennings, Steve Foster Jr., Andy Morris, Tony Quigley and Matthew Hall. Sky TV presents the entertainment live throughout Great Britain, commencing at 10PM BST on Sky Sports One. Boxingtalk.com was able to speak with former amateur standout Steven and his trainer, the one and only Billy Graham. Read on to see just what this exciting Manchester area boxer is looking to do as we discussed this fight against Thorpe and Bell's future plans.
Steven Bell is five fights into his pro career and has continued the winning ways that brought him amateur stardom in England as well as the captainship of the national boxing team. While there's no arguing Bell acquired the skepticism of the media in Britain by remaining an amateur for a longer period of time than most fight generally do, as he didn't join the paid ranks until the ripe old age of twenty seven.
In direct opposition to that prevalent media viewpoint is Billy Graham, the man who handles the training of Bell. Graham sees his fighter's relative advanced age and experience as positive elements rather than disadvantages. "A lot of people thought Steven wouldn't be able to adapt to the pro game, that he left the amateurs too late," remarked the trainer. "I knew he could do it but I did think that it might be difficult to adapt his style to the pro style, although it hasn't been at all as it turns out. I'm not worried about Steven's age because I made my reputation training what many in the game considered 'old fighters'. I actually think that Steven is at a great age and he's really adapted to the pro game well. He spars with Michael Gomez and all kinds of people and he's doing very well. I'm really pleasantly pleased and a little bit surprised, but Steven Bell gets better and better all the time."
Better and better all the time, indeed. In his most recent fight Bell hammered out a clear cut victory over fellow former amateur star, Haider Ali. The Pakistani boxer had won the 2002 Commonwealth Games Gold Medal and was considered easily one of the best amateurs in the world. Ali went into his fight with the Englishman bearing a 3-0 record and many speculated that Bell wouldn't have the tools to defeat the well schooled Ali.
Now, Bell is targeting Daniel Thorpe, 14-30-2 (5), the man who will be in the opposite corner on Friday night, and the lanky Bell doesn't plan on letting the shorter man escape with a victory. "Thorpe is from Sheffield and he's trained by the Ingle family who have produced very awkward fighters," said Bell. "Apparently Thorpe is a bit of a runner who switch hits, moves from side to side, shows you his back...things like that, so it's going to be a bit of a toughie. But, he has had a few fights and it's a good one for me at this stage I suppose, but I know I can beat him so there shouldn't be too many problems for me, really."
Thorpe's awkwardness is nothing new for Bell. As a well traveled amateur that won the British ABA title twice, the Ashton - under - Lyne native saw just about every style variation there is to face and isn't bothered by what he may find in the ring. "I've gone up against every kind of size, shape and style of fighter, and probably ten or twenty of each of them each as well. Every fight in the pros is something different for me anyway and that's good as I'm getting the experience that I need. I'm working very well in the gym and just trying to get quality rounds under my belt."
As an added incentive to do a job on his opponent, his promoter, Sports Network has told Bell, that if he does win, a regional title shot is on the horizon. After having only a handful of matches in his young professional career, the 5 foot 10 Bell feels the chance at the Central Area belt is a blessing and he even has some familiarity with the current Central Area titlist. "Right now Eddie Nevins is the Central Area Champion and I remember him from my amateur days," he said. "He's from Manchester and I know him very well and he knows me also. It'll be a good fight if it does happen. He's a tough fighter, this Eddie Nevins, but I'm sure that as long as I can do the ten rounds there won't be problems. I seem to get better as the rounds go on and it takes me two or three rounds to get warmed up."
As one of Britain's elite trainers, Billy Graham can afford to be very selective in regards to whom he trains. To be a part of Graham's Phoenix Camp stable, a boxer must possess all the tools, both mental and physical. Graham feels that working with anything less than potential championship caliber fighters is a waste of his time and is very clear in his estimation of Bell's future. "Steven will definitely pull a few shocks, I'm telling you," he declared. "He's still in the process of turning over and getting used to the professional game, that's for sure, but I think you'll see the best of Steven Bell when he gets the longer distance fights. It's hard to impress in these four round fights but he impresses me and everyone else in our gym. He's doing very well."
Steven Bell has been sparring extensively with the British and WBU Super Featherweight king Michael Gomez, who like Bell is trained by Graham. Sparring with champions obviously gives an up and coming boxer an advantage over fellow novice pros and Bell is looking to put that advantage to good use as he prepares for his first title opportunity in the coming months ahead. "Michael Gomez is an unbelievable fighter and I've always been a massive fan of his," Steven said. "We're really good friends and I can see him getting better and better. It's helped me a great deal to spar with him as I normally wouldn't be getting in the ring against anyone like that in a fight-type situation for several years into my career."
"I just really need to move onto fighting six rounders because it would be no good if I was still at that level and then I moved straight into a ten round title fight situation. Sports Network is saying this will be a six round fight against Thorpe and I just hope that it stays that way. I've been told that the English title fight could be in December so I've asked them if I could get a fight between now and then. Hopefully I can get an eight rounder under my belt to make sure that I can do that before going right into a ten round title match situation. The Phoenix Camp is known for producing fit fighters that can operate at a high stamina level in twelve round situations, so I know that it's just a matter of time before I'm at that stage."
Boxingtalk.com would like to thank Steven Bell, Billy Graham and Richard Maynard for making this article possible.
Send questions and comments to: thomaspointrd@aol.com