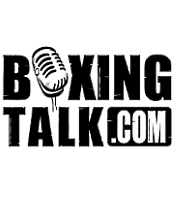 Watching former undisputed middleweight champion Bernard Hopkins in the ring is similar to watching a master painter at work.  Using broad strokes and subtle nuances, Hopkins paints opponents with his fists – a jab here, a hook there, a dash across the ring, and add a right cross for emphasis.
It's a method that has established "The Executioner" as not only the premier middleweight of this era, but as one of the greatest 160-pound champions of all-time, something which received an exclamation point when Hopkins scored a ninth round knockout of future Hall of Famer Oscar De La Hoya on September 18, 2004. It was a win that not only brought the outspoken Philadelphian into the mainstream spotlight, but one that enabled him to notch his 19th successful title defense – an all-time record.
But the story of Bernard Hopkins begins 41 years ago on the tough streets of Northern Philadelphia, where a young man did what he felt he needed to do survive in the face of daily life.  Unfortunately, the decisions the young Hopkins made led him to Graterford State Penitentiary at the age of 17.  Determined to not let this setback define him, Hopkins boxed while in prison, hoping to get his chance to turn his life around.  That chance came in 1988, when Hopkins, 23, was released after 56 months.
He turned pro later that year, but lost a four round decision to Clinton Mitchell on October 11, 1988.  Discouraged, Hopkins went back to his day job working at a local hotel, and didn't fight again until February 22, 1990, when he scored his first professional win by decisioning Greg Paige over four rounds.  In his corner that night was a new trainer, Bouie Fisher, a man who would play a pivotal role in the career of this young fighter.
From 1990 to 1992, Bernard Hopkins put his heart and soul into his work with Fisher in the gym, and the results were visible when he stepped into the ring, as he scored 19 consecutive victories over that period.
With the boxing world starting to take notice of this hard-nosed warrior from Philly, Hopkins got his chance at a big fight when he signed to fight veteran Wayne Powell for the USBA middleweight title on December 4, 1992.  Hopkins didn't stay around long, knocking out Powell in a mere 21 seconds.
Hopkins would defend his USBA title once, with a decision win over Gilbert Baptist, and then a world title shot presented itself on May 22, 1993, when Hopkins squared off against Roy Jones Jr. for the vacant IBF middleweight crown.
After 12 hard fought rounds, Jones won a unanimous decision over Hopkins, who suffered the second loss of his career.  He didn't lose again for over 12 years.
"I made a vow to myself which I've held up for 11 years now, that I'll never lose on my feet again," Hopkins told a reporter in 2004.  "I train that way, I think that way, and it's been 11 years.  Some people don't think that's important.  I think it's very important to make a statement and to work hard to live by it."
Disappointed but not discouraged, Hopkins immediately went back into the gym and four months after losing to Jones he defended his USBA crown with a TKO win over then-unbeaten Roy Ritchie.  Two more defenses followed, and on December 17, 1994, Hopkins got a second shot at a world title against Segundo Mercado.  Fighting in oppressive conditions in Ecuador, Hopkins was knocked down twice by Mercado but still was able to gain a draw.
Five months later, on April 29, 1995, there would be no questions as Hopkins dispatched of Mercado in seven rounds.  Finally, the dream had come true and Bernard Hopkins was a world champion.
But for him, the real work was just beginning – not only in the ring, but also outside of it. 
Becoming an outspoken advocate for fighters' rights, Hopkins took every opportunity to try to right the wrongs committed against boxers, or at least make people aware of them.  He even testified before Congress in support of the Muhammad Ali Act, making many enemies within the boxing industry.  But as long as Hopkins kept winning, no one could stop him from achieving his goals or speaking his mind on a world stage.
So he kept winning, and through the late-90's and early 2000's, quality contender after quality contender fell at the hands of "The Executioner".  The list of victims comprises a who's who of middleweight boxing in this era – John David Jackson, Glencoffe Johnson, Simon Brown, Andrew Council, Robert Allen, Antwun Echols, and Syd Vanderpool.
It wasn't until 2001 though, that the mainstream sports fan started to really take notice of Bernard Hopkins.  It was during this year that Hopkins threw his hat in the ring to compete in a four-man tournament to determine an undisputed middleweight champion.  Hopkins easily decisioned Keith Holmes in his opening matchup on April 14, 2001, and he would face Puerto Rican star Felix Trinidad (who defeated William Joppy) on September 29 of that year.
And what many expected to be a coronation for Trinidad that night in Madison Square Garden instead saw the 'execution' of an icon as Hopkins systematically broke down Tito before stopping him in the 12th and final round.  It was the defining moment of Hopkins' career to that point, one no boxing fan would ever forget.
There were greater mountains to climb though, and after four more defenses of his crown, the superfight to end all superfights was announced, with Hopkins to face De La Hoya for all the middleweight marbles on September 18, 2004.  It was a record-setting event and the talk of the entire sports world, but in the end, Hopkins proved to be too much for the courageous "Golden Boy" as he stopped him in the ninth round of their epic bout.
Strangely enough, a few months after their battle, Hopkins and De La Hoya would meet again - this time as businessmen - and the two superstars would ink a historic agreement that would place Hopkins at the helm of Golden Boy Promotions East, a branch of Golden Boy Promotions that specializes in the recruitment and education of east coast fighters, while also promoting events in the eastern part of the United States. 
Yet while Hopkins is admirably preparing for life after boxing, there is still work to be done inside the ring, and like a fine wine, the 41-year-old is still one of the best boxers in the game, something he owes to his Spartan work ethic and clean living philosophy.  To prove his point, Hopkins decisively decisioned hard-hitting British contender Howard Eastman before a packed house at Los Angeles' STAPLES Center on February 19, 2005, to successfully defend his title for the 20th time.
Hopkins' reign came to a controversial end on July 16, 2005, when he was upset via a 12 round split decision against unbeaten former US Olympian Jermain Taylor at the MGM Grand in Las Vegas, but with the fans and much of the media still believing he won the fight, 'The Executioner' became even more popular in defeat. 
But to a great champion, a loss never sits easy, and on December 3rd, at the Mandalay Bay Resort and Casino in Las Vegas, Hopkins looked to gain his revenge, only to drop another disputed decision to Taylor.
Hopkins still has unfinished business in the fight game though, and on June 10th, he will fight for the final time while taking on perhaps his toughest challenge, light heavyweight standout Antonio Tarver.
For a fighter who always did things his way and never took the easy road, it's the only way to finish a storied career.
Bernard Hopkins
Nickname – The Executioner
Height – 6-1
Weight – 160 (middleweight)
Date of Birth – January 15, 1965
Hometown – Philadelphia, Pennsylvania
Trainer – Nazim Richardson
Record – 46-4-1 (32 Knockouts)