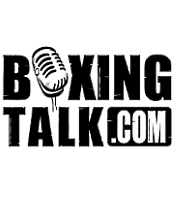 Ruiz gets controversial win over Golota
Despite two knockdowns, a point deduction and the mid-fight ejection of his chief second, John Ruiz walked out of New York City's Madison Square Garden with the WBA heavyweight belt still around his waist on Saturday.  Ruiz closed promoter Don King's pay-per-view telecast by winning a twelve-round decision over Andrew Golota despite suffering two official knockdowns in the second round. Like every Ruiz fight, the constant clinching made the close rounds difficult to score, and the problem was compounded by referee Randy Neumann, who incorrectly signalled a second knockdown when Ruiz fell down without being hit by a punch.  Nonetheless, Ruiz won a unanimous decision by scores of 114-111 (twice) and 113-112. 
Boxingtalk's panel of unofficial judges favored Golota by a majority: 114-113 (Scott Shaffer), 113-112 (Ray Campbell) and 113-113 (Greg Leon). According to Compubox, Golota landed 152 punches to 121 by Ruiz.  Ruiz is now 41-5-1 and since losing to Roy Jones in March 2003, he has run off wins over Hasim Rahman, Fres Oquendo and now Golota.   After years of falling apart in big fights, Golota can now point to his April 2004 draw with Chris Byrd and this loss to Ruiz and make a strong argument that he should own both the WBA and IBF heavyweight championships.  Immediately after the decision Golota said, "I thought I won the fight... I am confused."
Given the reputations of both men, the bout started exactly as expected when Golota punched Ruiz in the back of the head and Ruiz put Golota in a headlock in the first round.  But things quickly got exciting.  When the bell ended the first round, the boxers kept fighting, and as the pro-Golota crowd of 12,777 rose to its feet, Ruiz's out-of-control trainer Norman Stone crossed the ring and popped one of his counterparts in the chest.  In the second round, a sweeping right hand by Golota put Ruiz on the canvas.  Golota was credited with a second knockdown in the same round, although replays showed it was not deserved.  In fact, as Ruiz fell down as he came forward, Golota hit Ruiz while he was down. But the rugged Ruiz got up and even staggered Golota before the end of the action-packed second round. Both men were bleeding by the third, Golota from the nose and Ruiz from the forehead. In the fourth round, referee Randy Neumann deducted a point from Ruiz for hitting behind the head, but Golota was using similar tactics. The next few rounds settled into the ugly clinch-fest that has become Ruiz's trademark. When Neumann stopped the action and ordered Stone to repair loose tape hanging from Ruiz's glove, Stone had words with Neumann for the second time of the bout, and the veteran referee, a former heavyweight himself, quickly ejected Stone and signalled for security to take Stone back to the dressing room.  Even without Stone in his corner, Ruiz is one of the toughest men in the sport and he stayed right in front of Golota face, staggering the taller boxer twice in the ninth round and opening a new cut over Golota's right eye.  The cut worsened in the tenth, but Golota held his own in what was another ugly round.  There was confusion at the end of the tenth when Ruiz hit the deck just after the bell sounded, but scoring wise, it was a non-event.  Ruiz won the twelfth round on all three scorecards, but the last round was not a deciding factor because Ruiz would have won a decision even if the last round went to Golota.
Byrd ekes out split decision over McCline
Outweighed 270-216, Chris Byrd survived a second-round knockdown and staged a late rally against Jameel McCline to retain the IBF heavyweight title by the slimmest split-decision margin possible.  Glen Feldman had McCline winning 114-112, but he was overruled by Don Trella 115-112 and Luis Rivera 114-113. Had Rivera given the last round to McCline instead of Byrd, the title would have changed hands. 
Byrd and McCline left the ring with their well-documented friendship still intact.  "I love him like a brother," said Byrd at the post-fight press conference.  "I ain't gonna fight him again.  It's over and I am going to go in a different direction."
The split-decision verdict was more decisive than Byrd's previous defenses against Andrew Golata and Fres Oquendo.  Byrd won the then-vacant IBF title against Evander Holyfield in 2002. Against McCline, Boxingtalk's panel favored Byrd unanimously: (Greg Leon 116-112, Ray Campbell 116-111 and Scott Shaffer 115-113). Punchstat numbers also favored Byrd, 245-166 although McCline landed the more damaging blows.
After a feeling-out first round, things picked up at the end of the second when McCline trapped Byrd against the ropes and sent him to the canvas with a short right to the head.  As he got up, Byrd  shook his head to indicate he wasn't hurt, but it was a clear knockdown. In the third, Byrd again found himself in the worst possible place- with his back against the ropes, the same position that nearly cost him his title in his draw against Andrew Golota in April. With Byrd on the ropes, McCline once again punished Byrd by landing several hard punches.  At this point, McCline appeared to be on his way to victory, but as soon as the danger receded in that round, Byrd fought back gamely from the middle of the ring. Giving away 56 pounds to McCline made trading punches seem like a losing battle plan, but the crafty southpaw adjusted and rarely put his back to the ropes again.  In the fourth, Byrd boxed effectively and McCline landed a few good shots, but fought with his mouth open, perhaps a sign of fatigue. McCline landed a long right hand that hurt Byrd in the fifth, but Byrd landed a greater number of light punches in both the fifth and sixth rounds. The seventh was clearly Byrd's best round up to that point in the bout and it was the first that he won on all three official cards. In the eighth, Byrd and McCline traded blows, but this time Byrd gave as good as he got.  Byrd gave away the tenth by spending most of the round against the ropes, but he was more energetic than McCline in the eleventh and the light-hitting champion even managed to buckle McCline. Byrd took away any controversy by clearly winning the twelfth round on all three judges' scorecards.
Rahman Stops Meehan
Hasim Rahman hurt Kali Meehan with a barrage of overhand rights at the end of fourth round causing Meehan's corner to stop the heavyweight bout. Rahman dominated throughout, connecting with 128 punches compared to just 33 for Meehan according to Compubox's Punchstats.   Rahman was credited with landing 47 of the 61 power punches he threw in the last round.  The victory rejuvenated the career of Rahman, who held the heavyweight championship of the world during most of 2001.  "The last couple of years, I've been a little dormant," Rahman admitted afterwards.  "I was trying to live off what I'd done before.  I had to go back and get serious and either get one of these belts or get out of the game." At 40-5-1, Rahman can look forward to another big bout, likely a title shot, against promoter Don King will likely try to manuever Rahman into position to challenge for the one heavyweight title he does not control, the WBC, which is currently held by Vitali Klitschko.  Although Meehan, 29-3, deserved the WBO title for his efforts against Lamon Brewster in September, this loss puts considerably lower down on the heavyweight totem pole.
Evander Holyfield loses again
Evander Holyfield, who used to headline these types of shows, led off Don King's pay-per-view telecast from Madison Square Garden by losing a unanimous decision to Larry Donald.  The scores were lopsided in Donald's favor, 119-109 (twice) and 118-109. Boxingtalk had it 118-110 and according to Compubox, Donald outlanded Holyfield 260 punches to 78. At forty-two years old with three losses in a row, this time to Donald who is a fringe contender at best, there is simply no rational justification for Holyfield to continue boxing.  Holyfield didn't announce his retirement afterwards, but unlike previous times, he didn't vow to fight on either, instead saying he would think and pray about his future.
After a first round slip, Holyfield was competitive for a couple of rounds but it soon became apparent that he could not get his punches off in the face of Donald's superior jab.  In the sixth round, Donald followed up a jab with a right to the body that drove the former world champion back to the ropes.  The crowd began chanting Holyfield's name but nothing short of a time machine would be enough to change the course of this bout. Donald,  thirty seven years old and the winner of only one bout by knockout in the past four years, hurt Holyfield in the eighth and beat him up in the ninth, although Holyfield did land a sharp right at the end of ninth and again to start the tenth.  But Donald held when necessary and used his jab to control the final two rounds, sending Holyfiled to the eighth loss of his career (38-8-2).  Donald, a 1992 Olympian with a 42-3-2 pro record, is back on the heavyweight carousel with this win, but more than anything else, tonight was about how far Holyfield has slipped.  All in all, it was a sad sight for anyone old enough to remember a time when Holyfield was the greatest warrior in the sport. If he decides to come back again, it may be that a state commission will end one of the greatest careers in heavyweight history.
Williamson decisions McCall
Although DaVarryl Williamson and Oliver McCall both left the ring looking like they went to war, their ten round heavyweight bout saw no knockdowns and very few combinations thrown.  However, both men ended the contest with swelling around the eyes, especially Williamson, who fought with a large mouse under his left eye for the last three or found rounds.  Williamson was awarded the decision by scores of 96-94 (twice) and 97-94.   Although he appeared to have some swelling over his right eye as early as the second round, Williamson was able to land his jab effectively through out the bout. McCall punched with more authority than Williamson, but the former WBC titlist simply didn't throw enough punches to win many of the early rounds.  By the seventh round, Williamson's left eye was nearly closed, but it didn't seem to affect him.  "His strategy seemed to be to walk me down," said Williamson, 21-3, "but I was sticking and moving all the way.  In the end, I think I scored the more telling blows."
Other Results:
Junior middleweight Yuri Foreman knocked Shakir Ashanti once in each round on his way to a second-round technical knockout victory.  Foreman improves to 16-0 while Ashanti falls to 15-9…  Aaron Mitchell, a talented but inactive Philadelphia fighter, moved up to super middleweight and stopped journeyman Carlton Holland in the fifth round.  Mitchell is now 22-1-1, while Holland drops to 16-11-1…  Oleksander Garaschenko, fighting at 174 pounds but billed as the Ukrainian cruiserweight champion, defeated durable Ron Boddie, 14-26-4, by unanimous six-round decision.  All three official scores were 59-55 in favor of Garaschenko, now 13-8… Marcus Johnson, a former amateur standout, raised his pro record to 2-0, with a third-round stoppage of Mateen Haleem.  With good movement, power and the ability to cut off the ring effectively, Johnson is clearly a light heavyweight with a bright future. Johnson repeatedly trapped Haleem in a corner and landed quick, hard punches.  Finally, a left hook to the body floored Haleem with about a minute left in the third.  Although he got up and continued fighting, Haleem, 1-1, practically turned his back and ran away from Johnson's attack in an attempt to protect his ribs...  Thomas McCuiston II won a battle of first-timers against Samuel Rohena.  McCuiston won the bantamweight bout by scores of 40-36 (twice) and 39-36.