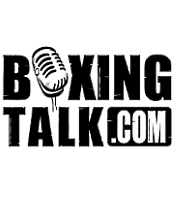 With reports that WBC heavyweight champion Vitali Klitschko is considering a September bout against Oleg Maskaev instead of the winner of the August interim title bout between Hasim Rahman (rated #1 by the WBC) and Monte Barrett (rated #2), Monte Barrett has written to WBC president Jose Sulaiman to request that Klitschko receive a warning that he will be stripped if he does not face the Barrett-Rahman winner in his next bout. Boxingtalk has received a copy of the letter, which was written by Mike Borao, an attorney representing Barrett.
Dear President Sulaiman,
This letter is written on behalf of my client, heavyweight Monte Barrett. As you know, Mr. Barrett is currently rated as the #2 contender in the world by the World Boxing Council and is preparing to fight Hasim Rahman on August 13, 2005 for the WBC interim heavyweight championship. We remind you that Mr. Barrett elected to fight for a WBC interim title at a time when he could have instead competed for the full IBF championship. In short, Mr. Barrett put his career and his faith in the hands of the organization over which you preside.
Meanwhile, the recognized WBC champion, Vitali Klitschko, is supposedly recuperating from an injury he claims to have suffered some time ago. This alleged injury prevented Mr. Klitschko from timely fulfilling his obligation to make a mandatory defense of his title. As a condition of allowing Mr. Klitschko to keep his championship, the WBC announced, in accordance with its rules, that Mr. Klitschko's next bout upon his return to action must be against the interim champion, whom we fully expect will be Mr. Barrett. While we do not object to a boxer being allowed to heal from a legitimate injury, an injury should not be not used as an excuse to avoid the very rules that the boxer agreed to when receiving the opportunity to contest the championship.  The news that Mr. Klitschko is now considering a September bout against Oleg Maskaev not only casts doubt on his claim of a serious injury, but more importantly, such bout would make it impossible for Mr. Klitschko to comply with the WBC requirement that his next defense must be the mandatory against the interim champion.
The purpose of this letter, then, is to respectfully point out that if Mr. Klitschko's next bout is not against the interim champion, WBC rules require that mhe be stripped of the title. We refer to WBC Rule 1.27(a) which is directly on point:
"When a world champion is inactive for more than six months but less than one year, for certified medical reasons... the WBC may determine an interim champion pursuant to Rule 1.25 hereof. When the champion returns (after having passed all medical examinations if his inactivity was a result of medical reasons), the WBC will order a bout for its undisputed world title with the interim champion entitled to forty-five percent (45%) and the champion to fifty-five percent (55%) of the purse, in the event that the bout is promoted through the WBC purse offer procedures"
Unlike other WBC rules, this rule does not allow any discretion. It does not allow the Board of Governors to make any accommodation for the returning champion to make any defense other than facing the interim champion as soon as he medically able to do so.  We urge the WBC to remind Mr. Klitschko of these rules and inform him that the WBC will not sanction any bout involving him unless it is against the Barrett-Rahman winner.  After Mr. Barrett defeats Mr. Rahman, he expects that he will face Mr. Klitschko as soon as medically possible as required by WBC rules, and if Klitschko refuses to do so, he must be stripped and the interim champion accorded full world champion status. This remedy is clearly prescribed by WBC Rule 1.29:
"If any of the WBC Champion and the interim champion, is not willing to participate in a contest to have one sole undisputed champion in the division, he will lose his portion of the title, with the willing champion becoming automatically, the undisputed WBC Champion of the division."
By this letter, Mr. Barrett hereby informs you of his willingness to participate in such a contest once he becomes the WBC interim champion. The question remains, however, what does Mr. Klitschko intend to do? We hope the WBC will issue a prompt instruction to Mr. Klitschko that he must either proceed by the rules or be stripped of the WBC championship.  Thank you for your consideration.
Sincerely,
Michael Borao
(attorney for Monte Barrett)