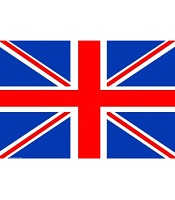 British super featherweights Zelfa Barrett and Lyon Woodstock will fight for the vacant Commonwealth title at the First Direct Arena in Leeds on June 15th. The fight represents a third big domestic showdown on a night of boxing topped by Josh Warrington making a second defense of his IBF featherweight title against Sheffield's Kid Galahad, with JJ Metcalf and Jason Welborn also set to fight for the Commonwealth title at junior middleweight. A match-up between Barrett (21-1) and Woodstock (12-1) has been brewing for quite a while.
"It's been a long time coming, this fight," said Barrett on confirmation of the highly-anticipated encounter. "People have mentioned mine and Woodstock's name for a while now, since we both turned pro and because we're with Frank Warren. "I think it was just a case of being the right time and the time is now. We've both been considered as hot prospects and it is a big fight that luckily is on the Josh Warrington undercard, but there is no doubt this could have been a main event fight on its own. It is going to be an amazing show for domestic dust-ups, what with Josh v Galahad and Metcalf v Welborn being a really good clash of styles. It is a top card. I believe in myself, I believe in my style and I believe in everything I do, so I believe 100 per cent that I have the beating of Woodstock, while he will believe in himself and his style, which is why he has taken the fight. My style will beat his, but I do rate him and he is a good fighter who does things well. He is an aggressive fighter coming forward, he can box a bit, has got a bit of power and is a respectable opponent. I need this kind of fight to bring the best out in me."
Woodstock claims the confrontation will be like just another day in the office for him. "I just see it as another fight, it is no stress or big deal, although it is a fight people have been wanting," considered the 25-year-old known as 'The King'. "For me it is just another body, but I won't overlook the situation and I won't be fazed. I will just go in there and do what I do. Every fight excites me, whether I am in with a journeyman or a good opponent, I just love fighting and I know I will finish where I am supposed to finish. This is just a stepping stone towards there, which will be a world title. There will be no loser really and it is better to have these fights now because it will hold you in good stead for later on at world level. It will not be the end of anyone and it would ruin anybody's career. I just know I will do what I've gotta do to pick up the W. I know what I am going in there to do and it is going to be a good fight on the night, that's what I know. I am not apprehensive or anything, it is just a fight."
Promoter Frank Warren added: "This is the sort of fight the fans want to see and we are delivering them. Where domestic showdowns are concerned, it does not get much better than we have got in Leeds with a Yorkshire derby for a world title as a main event, supported by two Commonwealth title fights involving British fighters.
"Zelfa and Lyon are both top super featherweights who have been tipped for the top. They have both suffered a setback, but that is always irrelevant in the grand scheme of things and they will be stronger for the experience.
"We've got the best group of super featherweights on our books and our intention is for them all to fight each other with meaningful titles at stake that will push the winners towards world title contention.
"We have already had Lyon against Archie Sharp in an excellent fight and now he will take on Zelfa in a fight that will catch the imagination of the fans. We've also got the British champion Sam Bowen who will consider himself top of the pecking order right now.
"This card is shaping up to becoming one of the best of the year and Leeds is definitely the place to be on June 15th."