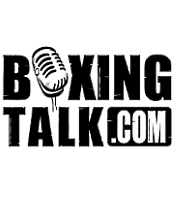 GL: What's popping Monte?
"Everything is popping! We just finalized this deal to fight Owen Beck on November 13, on Kingvision at Madison Square Garden, my hometown. I'm really excited about this opportunity."
GL: Can you tell us what you know about Owen Beck?

MB: "All I know is he's in my way and he's got to go. I don't know much about him and I haven't seen much on him but I'm going to do my homework like I always do. If you want to pass the test you need to study, so come November 13 he's going to be my best friend."
GL: Does the fact that you haven't fought in a while concern you coming into a fight for the #1 spot to face the man considered by many to be the heavyweight champ?
MB: "Not at all. I'm rested and I don't dog my body. I'm focused, I'm hungry and it's all about timing. The Klitschko fight wasn't my fight and the Toney fight wasn't my fight...the time is set for me to fight Owen Beck and this is the perfect fight at this point in time."
GL: I've been hearing that you'd be co-promoted by Don King and Lou DiBella if this fight ever came to fruition. Is that correct?
MB: "That's correct. Now I have the best of both worlds. I have Lou DiBella who is a hard working promoter who always keeps my best interest at heart. And then we have Don King, the man of steel. Superman of the promoters. We have the best of both worlds and I'm glad because now I'm in a very good position and I plan to stay here."
GL: November 13 is right around the corner. Does the short notice concern you? When will you head to camp?
MB: "It doesn't concern me at all because I've been training. I'm going to camp on Saturday."
GL: For a while you appeared to be the clear frontrunner to face Vitali Klitschko next. Is it disappointing to now fight an eliminator for a fight it looked like you were getting anyway?
MB: "I'm blessed Greg. I'm in the best position of my boxing career. It doesn't matter if I'm one fight away or two fights away. Right now I'm focused on and I'm putting all my time and energy into getting it on with Owen Beck. Everything is about timing and when it's meant for me to fight for the title, whether it's Vitali Klitschko or Danny Williams, it's inevitable that's going to happen."
GL: How do you feel about the Williams and Klitschko fight?
MB: "I don't really care about it too much because I will be the mandatory when the clock strikes twelve on November 13. Those clowns could fight and do what they need to do because I got next.  I would like for Vitali to win because I feel that's the fight for me. But if Danny Williams beats him, so be it, because I'll beat him to.
"I just wanted to call you G, because Boxingtalk.com is the best out there...so I had to get my boy the scoop. Don't forget to get me my shirt this time. 
Send questions and comments to: gleon@Boxingtalk.net