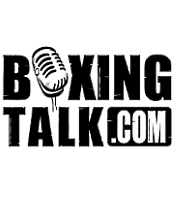 Monte sounds off: "I'm the black Arturo Gatti!"
GL: Vitali Klitschko will undergo surgery that will keep him out of action until the fall, and I've already heard that plans are in motion for you to face Hasim Rahman for an interim title. Is that a fight that interests you?
"Absolutely! I'm interested in anything that's going to get me closer to becoming the undisputed heavyweight champion of the world."
GL: It seems like you've got a decision to make. You're next fight could take place for the IBF heavyweight championship against Chris Byrd, but if you defeat Rock you'd be guaranteed Vitali Klitschko. With that being said, which fight is your preference at this time?
MB: "I honestly don't have a preference. Everything's been happening so fast over the last few hours and it's something that I'm going to have to give some serious thought to. It'll be a good situation for me either way, so I just got to think about for a minute. Regardless, I feel good with either situation.
"Rock is my man and I have a lot of respect for him, his kids and his wife, and I respect Byrd, but this is a business and all of the stakes are high. We're talking about fighting for championships and championship money. Basically I just need to weigh the pro's and con's of both situations and see which one I'm going with, but I'm ready to fight anybody."
GL: Klitschko-Rahman was supposed to happen on July 23. Would you be ready to fight Rahman on that date?
MB: "If that's the route I decide to go, yeah. But I got to talk with Rock, that's my boy. I want to talk with him first. But I don't want people to think because that's my boy we're not going to give the people a great fight because if me and Rock get in there it's going to be a war. Because at the end of the day they're would be a lot of bragging rights between the two of us. I just want to speak with him like I spoke with Chris Byrd the last time I was at your crib, to see where he's at and help me evaluate the situation and that's the real talk at Boxingtalk so stay tuned."
GL: When will you have a better idea as to which fight you want?
MB: "I know you're going to talk to Rock after we speak so tell him to give me a call. My decision isn't going to be made overnight."
GL: Rock already told me he would fight you, but only if it was for an interim title.
MB: "Good then. I want to fight Rock, I've always wanted to fight Rock. We're cool but we're in the hurt business. I just need to weight my options first. I want to fight Byrd too and my next fight is going to be a big one so this a serious decision. But once I make my mind up they'll read about it on Boxingtalk first, holla!"
GL: Which is a better fight for you stylistically, Byrd or Rock?
MB: "Either or. It doesn't matter."
GL: Is there anything you'd like to say in closing?
MB: "Expect big things from your boy Monte "Two Gunz" Barrett. For those that don't know me I'm the black Arturo Gatti of the heavyweight division. I'm focused, I'm hungry, I'm starving so stay tuned for the real talk on Boxingtalk for all the real exclusives."
Send questions and comments to: gleon@Boxingtalk.net