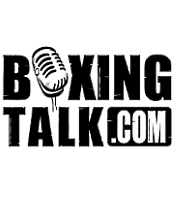 Both WBC Super Featherweight Champion Marco Antonio Barrera and IBF Super Featherweight Champion Robbie Peden are bunkered down in their respective training camps anticipating and awaiting their September 17 unification showdown as the main event of the Golden Boy Promotions Parade of Champions fight card from the MGM Grand in Las Vegas and live on HBO Pay-Per-View.   Taken from eyewitness reports at both training camps, below is a detailed report of the strenuous and dedicated rituals each fighter executes to fully prepare for their pending battle. 
MARCO ANTONIO BARRERA
Training Camp Facts:    
Gym/Location: Gold Gym, Guadalajara, Mexico
Arrival: July 10 (6 weeks)
Team Barrera: Chief Trainer Rudy Perez (Strategy, speed/conditioning,) Ass't Trainer Sendai Tanaka (Mitts,) Jorge Barrrera Sr. (Father Coordinator,) Jorge Barrera Tapia (Brother, Pushes Barrera to Work Hard,) Aaron Dominquez (Strength Coach,) and Roberto Diaz (Advisor.) 
Training Schedule: Early Morning Run Followed by big, but healthy Breakfast (eggs, fruit, juice, dry toast)
Late Morning: Rest
Afternoon: Gym (2 Hours extensive training and strategy sessions)
Early Evening: Dinner (larger portions to maintain weight.)
Evening: Relaxation—Watch fight tapes (Peden), take walks or play cards
Day Off: Sunday
Sparring Partners: Aldo Valtierra, Victor Terrazas, Carlos Felipe Felix, Alejandro Berra and Takanori Karia and Motokazu Abe (both from Japan.)  
Camp Quotes—Marco Antonio Barrera 
"I am training extremely hard for this fight as it would mean everything to unify the championship for all of Mexico on Mexican Independence Day.  I feel like a young prospect again with so much motivation to win this fight.  It's a great feeling. 
"This will be the first time I have the chance to fight on Mexican Independence Day. I know the Mexican people stream in to Las Vegas for this event and it will be my honor to fight for them that night. 
"I know in the past only fighters like Julio Cesar Chavez and Oscar De La Hoya have fought on this date so it is an honor for me follow in their steps.  I think it is a testament to all I have accomplished in my boxing career." 
ROBBIE PEDEN
Training Camp Facts:  
Arrival: July 12
Gym/Location: 4th Street Gym, St. Petersburg, FL
Trainer: Roger Bloodsworth 
Training Schedule:                
Early Morning—Gym (Sparring, bag work, calisthenics)
Mid-morning/Afternoon—Breakfast, Rest
Early Evening—Conditioning Work (Peden divides his days with interval training, sprints and runs, ending the week with a long distance run of 6.5—7 miles)
Day Off—Sunday
Relaxation Activities—Movies, going to the Mall and hanging around the apartment.
Sparring Partners: David Santos, Brandon Rios (up and coming lightweight, US national champion,) Arturo Mora and new to camp Ben Ribah (native Tunisian living in Australia)
Camp Nutrition: All meals are clean and restrictive in limited fats and sugar.  Favorite meal:  dinner.  Most Missed Food: chocolate.
Camp Quotes—Robbie Peden
"This camp I've been much more focused and intense since winning the title.  My trainer Roger Bloodworth says I'm stronger and hungrier than he's ever seen me.
"Hey, I've got respect for Barerra in and out of the ring, but leading into the fight he will be my worst enemy. It won't be a hate, but anyone that tries to take anything from me becomes my enemy.  
"Barrera keeps on talking about his Mexican heart; come the 17th people will be talking about my Australian heart.   
"We've been working on my body attack because that is where I am going to take it to him—body, body and more body. I'll be ready to fight, and so will he.  It's going to be a great fight.   
"I believe you'll see a replay of Castillo and Corrales a few weeks earlier than their own rematch.   
"Yes I am Australian first and am proud of my Aborigine background, but I live in America now for quite sometime and since most of my fights have been here—as a matter of fact all of them but the championship fight which was in Australia—I feel like I'm fighting for America on the 17th . 
"Funny but I think I will be fighting for America and after I beat Barrera, I also be celebrating Mexican Independence Day Australian style.  
"I fight for pride, and I'm not going to lose this fight, I'm not getting beaten.  Do or die I am not leaving my belt in the ring that night.  They will both be coming home with me.  
"Steve Irwin just called to say he's going to try and make the fight, but he said on the 17th you are the Crocodile Hunter.  That's what I plan to do, subdue the crocodile." 
Tickets for "Parade of Champions", priced at $50, $75, $150, $250, and $350 are on sale now and can be purchased through the MGM Grand box office, or by visiting
www.mgmgrand.com
or
www.ticketmaster.com
. 
The "Parade of Champions" pay-per-view telecast, beginning at 9pm ET/6pm PT on September 17, has a suggested retail price of $44.95, will be distributed by HBO Pay-Per-View and will be available to over 50 million pay-per-view homes. HBO Pay-Per-View is the leading supplier of event programming to the pay-per-view industry. For more event information log onto
www.HBOPPV.com
For more information on Golden Boy Promotions, please visit
www.goldenboypromotions.com