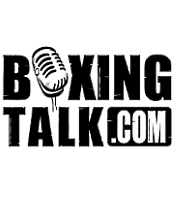 Boxingtalk.com recently participated in a conference call between British Welterweight Champion and former Commonwealth and WBF titlist James Hare earlier this week. The two top UK 147-pound fighters are set to meet in a Sports Network promoted clash on Friday November 12th at the Northbridge Leisure Centre in Halifax, England, with Sky Sports providing live televised coverage throughout Britain. Read on to see what Hare(rated #18 by Boxingtalk) and Barnes had to say about this hotly anticipated matchup.
David Barnes, 15-0 (8 KOs), won the British Welter belt via a controversial points decision over resurgent journeyman Jimmy Vincent back in July 2003, in just his thirteenth pro contest and has since made two successful defenses of the title against Kevin McIntyre and Glenn McClarnon.  James Hare, 30-1-1 (16 KOs) came to prominence as the Commonwealth champion by stopping Aussie fighter Julian Holland two and a half years ago and went on to acquire the WBF strap a year later. Hare's win streak ran into trouble against opponent Cosme Rivera in December of last year, losing his title via a tenth round stoppage. Since returning to the ring Hare has won both of his bouts, against Jason Williams and Moise Cherni.
The conference call was run by Sports Network's press officer Richard Maynard and was attended by The Daily Sport's Steve Willis, Manchester Evening News' Stuart Brennan, Yorkshire Evening Post's Phil Hay and Boxingtalk.com's Curtis McCormick.
Richard Maynard - "To begin things, I'll ask both fighters to say a few words, starting with British Welterweight champion David Barnes."
David Barnes - "I think this will be a good fight because of our styles. We're both good fighters and I know James Hare is very experienced. I just can't wait for the fight now."
R. Maynard - "Great, and James?"
James Hare - "I've got to go along with what David said. Obviously I have a bit more experience that he has and I'm going to provide a test for David, who will be looking to go onto bigger and better things. On the flip side of the coin, I've got to try and reinstate myself as one of the leading welterweights in the country. The fight sells itself on it's own, really. Two good styles and there's a lot of anticipation on the boxing circuit, I'm just looking forward to getting it on."
R. Maynard - "Okay, we can open it up for questions now."British Telecom Operator - "We have our first question by Mr. Curtis McCormick."Curtis McCormick - "David, do you see this fight with James as being your most difficult challenge to date?"
D. Barnes - "Most definitely, this is the most difficult test for me to date because James Hare is most experienced. He's had thirty two fights, won thirty and that tells it all. He knows his way around the ring, he knows how to win and I think it's the biggest test of my career."
C. McCormick - "And James, do you see this is a do or die opportunity for yourself?"
J. Hare - "I wouldn't so much say 'do or die'. I'm trying to approach this like I've approached all my fights. I've heard a lot about David and his talent has obviously come through, as he's proven himself as a professional now. I'm just trying to approach this fight like I've approached all of them in the past. It's do or die in one sense, in that I'm going to try and do my best to win and obviously we'll cross that bridge when it comes, but to say this is do or die is a little bit harsh. I think whatever the outcome of the fight, I still have a future within boxing."
BT Operator - "We have our next question from Mr. Steve Willis."Steve Willis - "David, just checking, but if you win this fight will you get a Lonsdale Belt outright?"
D. Barnes - "Yeah if I win this fight I get a Lonsdale Belt outright, which hopefully I can complete."
S. Willis - "If you were to be successful in this defense and you got the Lonsdale Belt, would you give it up to let Michael Jennings fight for it because you really wouldn't want to fight him would you?"
D. Barnes - "I don't think I'd fight my teammate. I think I'd have to talk to my trainer Brian Hughes and see what my future is after this fight if I win it. I probably would give it up to let Michael fight for it if I do win it. I think he's ready to fight for the title now."
S. Willis - "Also, is that an arm injury you had?"
D. Barnes - "Yeah."
S. Willis - "How did that happen, when you were on holiday?"
D. Barnes - "I fell on a road, over a curb."
(Much laughter from all participants)
J. Hare - (laughs) "We'll not go into too much detail about that!"
S. Willis - "Was it late at night or anything?"
D. Barnes - "No, just by coincidence the curb was there and I had a few many beers."
(Much laughter)
S. Willis - "We'll, you've got to enjoy yourself when you're not training haven't you?"
D. Barnes - "Yeah, you've got to enjoy yourself. I was with the Mrs. on a holiday night and I thought I'd enjoy myself and I fell. So that's it, the curb got the better of me."
S. Willis - "What was it, a broken arm?"
D. Barnes - "A broken elbow."
S. Willis - "How painful was that then?"
D. Barnes - "I didn't go to hospital for two days but it became swollen and I couldn't move it. I went to hospital and they said I had snapped it in a bad way, so I had the operation there and then."
S. Willis - "We're you not in incredible pain for those two days?"
D. Barnes - "The doctor said that I've got a very high pain barrier, so I didn't really feel it."
J. Hare - "How good is that, being a boxer!" (laughs)
D. Barnes - "Yeah, I know, yeah." (laughs)
S. Willis - "James, you've never done anything like that before, have you, fallen and broken anything?"
J. Hare - "Well, I've had one or two instances where...I won't go into too much detail. I had a hand injury before the Bergman fight but it wasn't a problem and everything healed up in time, but that's a different story."
S. Willis - "Do you think you'll have a home advantage, as the fight takes place very close to your home?
J. Hare - "I'm not so sure. At the end of the day it all comes down to the two guys put in the ring against each other. I think Sports Network sent us about 500 tickets and I'm going to try and sell them. It's good for boxing, for the atmosphere and everything, but you focus on each other and what's in front of you. It's good to have a crowd roaring, but I can't see it being an advantage or a disadvantage either way, really."
S. Willis - "When you lost to Rivera, it must have been a major setback for you because you were very so close to the top of the welterweight division. Those two fights that you eased your way back in with, do you now feel back to your best?"
J. Hare - "Well, we'll cross that bridge when it comes, I mean, I performed against obviously moderate opposition against Williams and then I boxed that awkward French kid and managed to get him out of there. The ultimate test is on November 12th and that's what I've got to think about. Some questions will be answered then about whether I have come back, but I feel good now. I feel terrible what happened (against Rivera) and I didn't perform how I could. He wasn't a bad fighter and he went on to stop Hercules Kyvelos, didn't he, a couple of weeks ago? Rivera's got a genuine right to fight for the IBF title at welterweight. I don't know if he's got a promoter behind him, or what, but he was no mug, that kid. He got me on a bad day and I got beat by a better kid on the night, so fingers crossed I've come through from that and I can prove I'm still capable now."
S. Willis - "And David, where was it that you were on holiday when you had your tumble?"
D. Barnes - "It was in Portugal."
BT Operator - "We have our next question from Mr. Stuart Brennan."Stuart Brennan - "Obviously, this fight was pulled off the Hatton bill. How do you both feel about that?"
R. Maynard - "Can I just interrupt there? It wasn't scheduled for the Hatton bill, Stuart."
S. Brennan - "No, but everybody expected it..."
R. Maynard - "What I mean is that we never announced it to take place on that date."
S. Brennan - "Okay, fair enough, I'll adjust the question. Everyone was expecting that fight to take place on the Hatton bill, I think including both of you. How did you adjust your training when you found out it had been put back by six weeks?"
J. Hare - "All I did really, I kept ticking over the last few weeks, just nice and steady, obviously not trying to let my weight balloon up a tremendous amount. We're about five weeks away from the fight right now, so I've been in the gym this morning with Chris and Pete. They've gone up to Scotland for a show there tonight, so I'll do my own thing tonight and then carry on. We're in the gym now, it's workmanlike and I've just got to work and peak towards November 12th."
D. Barnes - "I was down when I found out about the fight being off the Manchester bill. I just eased down and now I'm back into serious training. Like James said, it happened to both of us and we both can't wait to get into the ring."
S. Brennan - "Right. Just another question for you David, Michael Jennings; We've seen how he's improved in recent months in terms of his power and he put that down to the fact that Carl Innes has come into your gym and he can take you on the pads a bit more. You were known, in your amateur days and when you first started out in the pros, as being a strong lad with a bit of kick to him. Has Carl helped you in that regard, because you seem to be more of a back foot fighter in recent months."
D. Barnes - "If you'll notice, in each fight that I've had now, I've broken my hand, so I really can't hit hard when I've got sore hands. It takes the power out because instead of punching through targets, you punch at the target when you've hurt your hands in a fight. I've gotten a lot more powerful and I've gotten bigger as well, so it should show."
BT Operator - "We have our next question by Mr. Phillip Hay."Phil Hay - "James, we've spoken before about 2003, when you said yourself that you possibly over did it with the number of fights that you had. It's been a bit different this year and do you think you'll go into this a little more refreshed than you might have been if it had been a schedule like last year?"
J. Hare - "I haven't been in the gym as much and obviously I haven't had the same kind of fight schedule. My last fight was the end of May and I had a break over the summer and I've been training for possible dates, but when this is all done and dusted, I'd like a fixed schedule, despite that little bit of a setback we had with the MEN show. You can recuperate with good sparring and stuff like that, but obviously it's not the same as it ends up being in the ring. But, it's boxing and you have to deal with these situations as best you can."
P. Hay - "I think you said it had been a busy schedule during 2003. In terms of the Rivera fight, did you feel that you were sort of out of gas by that stage?"
J. Hare - "Without making too many excuses, thinking back to training, when I was on the pads and doing sparring and everything, things just weren't flowing. At the end of the day, if you have bad days at work you get up the next day and get back at it, you just carry on. With a bit more experience, maybe I might not have taken the fight. We didn't know anything about Rivera. I watched a tape of him against Diobelys Hurtado and he walked Hurtado down and I thought to myself while watching the tape that Rivera wasn't a face first Mexican fighter. That strategy just didn't seem right. Rivera was obviously there trying to ruin the script sort of thing but fighting that way didn't suit him. When I got in there against Rivera, he stood off me and he was sending jabs down. I could see what he was doing, I just couldn't do anything about it. I couldn't slip or anything. It wasn't going to be my night and I had ten bad rounds, got turned over, but as they say you live and learn."
P. Hay - "It'll be nice for you though, to get back to this level because for about twenty four months before the Rivera fight, it'd been pretty much Commonwealth and WBF title fights all the way."
J. Hare - "Yeah, I was fortunate enough, well obviously there's not a lot of credibility in that WBF belt, but I managed to box and beat some decent kids, Bergman, that Hungarian kid, and Dzuman as well, although there was the Rivera loss. I feel I'm a better fighter than I showed in the Rivera fight, but that was a setback. It'll be nice if I win the British title. Every British boxer's dream is to challenge for a British title and all being well, win it, but I try not to think about it, really. We're just going to have a fight and it should be good for the fans."
P. Hay - "It's almost strange, given how many titles you've fought for, this is your shot then at the British title."
J. Hare - "I won an eliminator for the British title a few years ago, but it's just never panned out this way. Sports Network have had the British title under their promotional banner, but obviously I managed to pick up the Commonwealth title and we just went down that route. A fight with British champion at that time, Neil Sinclair,was talked about and this, that and the other, while in the meantime, David Barnes came along and scooped the British title up and has made a couple of good defenses. But, we're here now, so we've just got to cross that bridge haven't we?"
P. Hay - "It's the type of fight that you'd think the British fans would be after because you've got the top two lads in the division and people like to see the top lads fighting. It really should be a cracker."
J. Hare - "Yeah, that's it, and ultimately we'll find out on the night. A couple of guys I spoke to seem to think that it might be a clash of styles, but that's all going to be sorted out between us on the night isn't it? So, like I said to someone else earlier on, the fight sells itself. Two good kids with good records, it's got all the makings of a good fight."
BT Operator - "We have another question by Mr. Curtis McCormick."C. McCormick - "David, do you see yourself as the puncher in this fight?"
D. Barnes - "I think I'm a puncher, but James is a bit of a puncher as he's stopped the opponents in his last couple of fights, so you can't raise hay, can you? We've both got an average punch and on the night it will tell who's the bigger puncher."
C. McCormick - "And James, are you looking for your experience to carry you through?"
J. Hare - "Well, the bell will go and we'll see what happens. It's a difficult question to answer, say like talking about punching and everything else. You see it's all about timing, so if you catch somebody right they're going to go. That can happen to either one of us.  An experienced fighter knows that you just have to fight a round at a time and it'll either tell or it won't. At the end of the day it's just exciting and a lot of anticipation is on this fight. Soon it will be here and everybody will be buzzing about it, it'll be a good fight."
C. McCormick - "David, should you win this fight and the Lonsdale Belt, what would your plans be? What level would you like to move onto?"
D. Barnes - "If I do beat James, I think my level will have gone up anyway the next day after the fight, but I'll have to listen to my promoter and my manager of what to do after this fight and see where we go from there. Don't forget I've only had fifteen fights and I'm only twenty three years old. I've been moved on quite quickly really, and I think I need a bit more experience after this fight before I go onto the world stage."
C. McCormick - "And James, should you win, where do you see yourself going?"
J. Hare - "Obviously, If I manage to do the job right and end up victorious, maybe I'll have people saying that I've proved once again to be a capable operator. But it all depends on promoters and Sky Television and what avenues open up. I know Jimmy Vincent is out there and about and I think he's in a title eliminator so no doubt he'll be wanting to get in again. If things go David's way, there's nothing better than having a Lonsdale Belt to keep and if things don't go his way he can always try for it again. But obviously he'll probably be looking to move up and let Michael Jennings have a go because he's another good welterweight I might end up getting in with, you just don't know. There's some exciting fights out there."
Boxingtalk.com would like to thank Richard Maynard, David Barnes and James Hare for making this article possible.
Send questions and comments to: thomaspointrd@aol.com