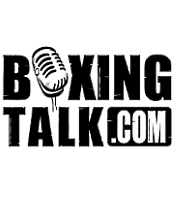 Commonwealth games gold medallist Darren Barker has vowed to follow his Hennessy Sports team mates Howard Eastman, Junior Witter and Carl Froch along the traditional title path.
"These guys are creating the blueprint for British Boxers to follow," began Barker.
"They haven't been tempted by the easy route, they have turned away from bogus titles and I really admire that.
"It shows their belief in their own ability. They know they are good enough to do things the old school way: British, Commonwealth, European and then genuine world honours.
"I am going to follow their example along with the rest of my Hennessy Sports team mates.
"We have a great band of young prospects who can bring respect back to British boxing.
"We will face whoever it takes to prove we are the best in our divisions and won't be scared to take a few knocks along the way."
If Barker's amateur credentials are anything to go by he wont come up short when the time comes.
The 22-year-old won Class C NABC honours and a Multi Nations Championship in the vest before going on to claim the gold at the Manchester Commonwealth games on the BBC.
He made his professional debut in September and boxed again in November, stopping David White in two devastating rounds at the Wembley Conference Centre.
"Things have gone really well since I turned over," Barker added. "I love being professional, being in the gym every day with all the lads.
"I love fight night as well; the buzz in the dressing room beforehand is unbelievable, we have a real team atmosphere.
"Support from the other, more experienced, guys has really allowed me to relax and I think that has shown in my boxing.
"On my debut I cruised through six rounds and then last time round I got a stoppage.
"I was delighted with that, particularly as a large number of my fans had turned up from just down the road in Barnet."