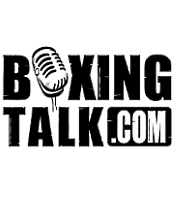 Don't miss Ballroom Boxing this Friday, October 29th at 8pm on Comcast Sports Net.
See all the action of our last show (#60) including "Sugar Pooh" Henry Buchanan and the slug fest between Jed "The Punisher" Phipps and Tom "Ripper" Cameron.
To find the local channel in your area go to
http://midatlantic.comcastsportsnet.com/contact.asp
TICKETS FOR OUR NEXT SHOW ARE ON SALE
Call 410-766-7474 or visit any local Ticketmaster outlet. Also by calling Ticketmaster at 410-547-SEAT or online at
www.ticketmaster.com
Show #61 - INSIGHT... You'll want to be here to see the Maryland State Jr. Middleweight Championship when tough Silver Springer George "El Gallo" Armenta takes on local Baltimore power puncher, Ishmail "Arsenal" Arvin.
It will be a night to remember.