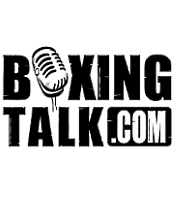 PRESS RELEASE:
Ballroom Boxing returns on January 26th, 2006 with an exciting title fight between two local Heavyweights.  The first show of the eleventh season will feature a main event battle between Baltimore's own Brandon "The Beast" Cabell, 8-1-1(2) and Silver Spring native Tony "The Tiger" Thompson, 25-1(15) for The Maryland State Heavyweight title.  Brandon Cabell currently holds the previously vacant WBE Intercontinental Heavyweight title which he captured in a win over Robert Bellamy in August.
Promoter Scott Wagner has promised fans that the January 26th card will be one of the most exciting shows the Ballroom has seen since Rahman's appearance.  "This Heavyweight battle is only the tip of the iceberg," says Wagner.   "The Ballroom has always been a pioneer in the club show circuit, highlighting strong up and coming talent.  I guarantee show that fans will see the heart and soul of boxing on the 26th."  
Tickets priced at $35 General Admission (advance), $40 General Admission (door), $50, and $100 are on sale now.  Doors open at 6:30pm, first bout scheduled to begin at approximately 8pm.  For tickets or more information, contact Michael's Eighth Avenue, 7220 Grayburn Drive, Glen Burnie, MD, 21061.  410-766-7474.