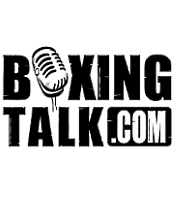 World-recognized linear welterweight champion/The Ring magazine world welterweight champion Carlos Baldomir battles Arturo Gatti, one of boxing's most exciting and popular stars, July 22 in Atlantic City, N.J., it was announced today.  Main Events is promoting the event at Boardwalk Hall in association with Sycuan Ringside Promotions of San Diego and Caesars Atlantic City. 
The 12-round championship bout will be broadcast on HBO's "World Championship Boxing" series.    
(See below for Baldomir and Gatti team quotes.) 
Baldomir (42-9-6, 12 KOs) shocked the universally recognized welterweight champion Zab Judah Jan. 7, 2006, in New York City by unanimous decision to win the welterweight title.  The 34-year-old Santa Fe, Argentina, native has not lost a bout in more than five years, compiling an 18-0-2 record in his past 20 bouts.   
Gatti (40-7, 31 KOs) is a two-time world champion who is responsible for several of the top non-heavyweight live gates in the history of Atlantic City.  The 33-year-old Jersey City, N.J., resident by way of Montreal, Canada, dismantled undefeated Danish bruiser Thomas Damgaard by 11th-round technical knockout in his most recent bout Jan 28, 2006.  Gatti has won six of his past seven bouts and is ranked No. 2 by the World Boxing Council and No. 6 by The Ring magazine.
TEAM BALDOMIR QUOTES 
CARLOS BALDOMIR:
"I am the real world welterweight champion.  I have the WBC belt and The Ring magazine belt and, just as important, I am the People's champion.  The love and support I have received from the public since I upset Zab Judah has been overwhelming.  I will be even better in the ring now that I am, finally, a true world champion. 
"I have great respect for Arturo Gatti.  He is a genuine warrior and I believe this will be my toughest fight ever.  But I know in my head and my heart that my destiny is to defeat Gatti.  By doing so I will underline that I am the world's best at 147 pounds."  
GLENN QUIROGA, President, Sycuan Ringside Promotions:
"We know that Gatti is as popular in Atlantic City as Sinatra was in Las Vegas.  And he is a fight fan's dream with his busy style.  But we at Sycuan Ringside Promotions and the Sycuan Band of the Kumeyaay Nation believed in Baldomir before he shocked the world by beating Judah.  This fight won't be a shocker, because Carlos has the will and the way to defeat Arturo.  Having those two belts just makes Carlos tougher and more confident."  
WILLIE TUCKER, Executive Vice President, Sycuan Ringside Promotions:
"This will be only the fifth time Gatti has fought as a full-fledged welterweight.  Carlos has been a welterweight since Day One.  This should be a classic matchup between a good big man and a good little man."  
SCOTT WOODWORTH, Vice President, Sycuan Ringside Promotions:
"Gatti's given HBO viewers more thrills than have Tony Soprano and his crew.  But everyone loves 'Baldy' after seeing him thrash the mouthy Judah.  Baldomir is the real 'Cinderella Man,' and Sycuan had confidence in him even before he delivered against Judah.  The Gatti fight will be a war, but we believe our 'Cinderella Man,' Carlos Baldomir, will leave the ring with his belts and growing popularity firmly in place."   
GATTI CAMP QUOTES 
ARTURO GATTI:
"I look forward to returning to Boardwalk Hall and fighting in front of my fans.  I thank Carlos Baldomir for the opportunity to challenge for the World Welterweight Championship.  He is the true welterweight champion and it will be a great fight." 
KATHY DUVA, CEO Main Events:
"Arturo Gatti's legend continues to grow.  When Gatti challenges Carlos Baldomir for the linear Welterweight Championship in Atlantic City on July 22, the 'House that Gatti Built' will rock as it has before on so many memorable occasions.  This will be one for the ages." 
CARL MORETTI, Vice President Main Events:
"It doesn't get any better than a Gatti fight in Atlantic City in the middle of the summer.  For those of you who always wondered what a Gatti-Ward IV would look like, get ready fro July 22.  The fact that it's the World Welterweight Championship against the Argentinian version of Arturo makes it that much better." 
PAT LYNCH, Gatti Manager:
"We are very excited to fight once again in front of Arturo's fans, and we look forward to the opportunity for Arturo to win another world title."