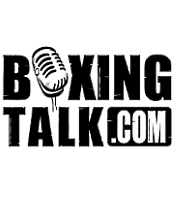 Yo, this is KYLE THEEE SPINKS FAN. Just wanted to say a few things. First great work with the site and keep up the hard work. Second, why is Mayorga getting so much props for sticking his chin out there and allowing Tito to hit him? That's stupidity and shouldn't be given props for. If I did that in sparring my coach Arnie would probably kick me out of the gym. Tito fought a great fight, but I read a pound for pound list which had him at # 4. I don't think he should be # 4, as he beat an overrated, undersized brawler who Cory Spinks already exposed. He also didn't look good against Mitchell. This fight may had been great, but Tito aint back. If he fights Hopkins again, he'll get easily beat. Id think Winky and DLH would beat him too. I understand people are excited about Tito being back, but I think it needs to come down to reality a little bit. He will still struggle with good boxers. Peace.     Kyle Raymond
OnFire's response: And OnFire's back for another edition of the mailbag. Thanks Kyle we will, but sometimes the hard work is also alot of fun. Ricardo Mayorga is getting props because he took some shots that would have put down many fighters. In fact did put many fighters down and out. Maurice Blocker, Oba Carr, David Reid, Fernando Vargas and William Joppy just to name a few. But I must say he doesn't get any props for intellegence. Who's to say if Mayorga didn't take those shots early that again the ninth round would have been a factor in another big fight. I'm sure when Mayorga pulls those stunts his corner people are close to convulsions. Not a smart thing to do. Tito did fight a good fight but a certain style beats him. Yes, Spinks exposed Mayorga's fighting/boxing style but Trinidad exposed his weakness to hard shots. Ricardo didn't look good against Mitchell because he didn't have too. But has he ever looked good. Tito is back because we all saw him come back but again certain styles would give Trinidad trouble. Either way I'm sure happy to see Trinidad back. I got the honor of speaking with Papa Trinidad the day after the fight and they seemed happy to be back.
Hey what's up? Any word on Cotto's next opponent. I hear he may be fighting on the November 27 Morales-Barrera 3 undercard? I would like to see him fight Mohammed Abdulaev. he could get revenge for a loss in the Olympics. What do you think? Who do you see him fighting?
OnFire's response: All good. I'm not sure if Cotto has received his belt yet let alone know who his next opponent is. I would like to see him back against a top 10 fighter. November 27th could be a possibility. I would love to see him in there with his mandatory Ricky Hatton soon. What has Abdulaev done lately except get beat up in sparring, as was shown here on Boxingtalk, by Devon Alexander.
in your top 20 p4p you've got Forrest, Barrera, and Mosley. Let's review this. Barrera got whipped by someone who wasn't on anyone's p4p ranking before then. Mosley got wrecked twice by Forrest, who in turn got wrecked twice by Mayorga, who isn't even on your p4p list anymore. Now all this seems a bit suspect when you've got Sharmba Mitchell out of the top 20. Mitchell's last loss was to Tzsyu on an injury before all of these other losses. Tszyu was top 5 on your list until his long string of activity, and is still in the top 10. Mitchell has been active and unbeaten since. How do you explain this? Also, has anyone
noted the irony of Roy Jones getting beat out of the business by two consecutive KO's by guys who are just as old as him? Joe (Decatur, Ga.)
OnFire's response: Forrest, Barrera and Mosley. Mosley, Barrera and Forrest or Barrera, Forrest and Mosley? Which is right? Depends who you ask. Does everyone even know what to consider when thinking pound for pound? Does everyone rank fighters fairly? It's possible that some will go with their heart while others will even base it on a country the fighter comes from. Maybe there should be something posted so that everyone is on the same page on what to consider in order to do a pound for pound list.(laughs) Again, it's all a matter of opinion and that's why you see different list in various places. The two KO loses blocked everything like age and style right out.
One thing that i can say is that trinidad did what he was suppose to do, knockout mayorga and look spectacular, making his position at the negotiating table much better since he's the one that casual boxing fans want to see. i really noticed that his legs weren't there in the first round, until he got hit...then he started waking up which wasn't good for mayorga. there is so much money in a fight with de la hoya that i don't care what trinidad senior has to say, when money talks bullshit walks and trinidad versus de la hoya is the biggest fight in boxing today money wise. all de la hoya has to do is beat a couple of bums and they can make it happen at the end of 2005. they could each potentially net 30 million, each!, we gotta remember that the reason this is the biggest fight in boxing is because of the casual fans that know of both fighters not because we hardcore fans give a crap....we know trinidad ko's de la hoya in 7 at 160. nard had to prep de la hoya for the ko, with trinidad there isn't a need for prep...one bomb and you're done. i was shocked and amazed at mayorga's chin. he took everything including the kitchen sink, most would've fell to a couple of those bombs. de la hoya does not have the stamina or the chin to keep up at 160. if de la hoya keeps fighting he's got nothing but high risk and low rewards available, trinidad brings the most money for the risk(certain ko loss). and i must say , you give too much credit to some fighters...i don't care what people say about vivian harris, he's not that great. last fight i remember him in was when he ko'd hurtado for the title and a ko in like 2 or 3 rounds doesn't tell me he's this great fighter. if he's so great what's the holdup? he should be killing the top dogs at 140 now. when was the last time he fought anyways. and i gotta say this before i go, listen to what the announcers say during some of these fights. it's horrendous and manny is not off the hook, he too be saying some dumb shit. hall of famer or not he needs to think before he
speaks. FAUSTO_in_DALLAS
OnFire's response: Felix Trinidad did what he was supposed to do beginning when Mayorga dropped his hands. He shot his guns. Remember how Forrest hesitated? I knew the first three or four round would be hard for Tito but he seemed to take over quicker than that. He took some shots early but none really seemed to hurt him from where I was sitting. Time will tell where the potential fights lie for Trinidad. Papa Trinidad says they will not fight a guy who has no heart, a quitter. Mayorga must have granite in his chin because imo that first hook he took would have put any man down. I believe Oscar De La Hoya brings in the money no matter who he fights. I watched Vivian Harris come up in the New York City Daily News Golden Gloves and I must say I was really impressed. He's a sleeper in the pro ranks because many people have not seen him fight. He has wanted to fight a few fighters, Zab Judah included but the chance has not arrived. Now he's going back to Germany, something ALOT of champions don't do, to defend his title again. Maybe some fighters have seen him fight more than once and are quite hesitant. Those guys don't always say the smartest things but I know their job is not easy.
Does hopkins really believe that he did great ppv numbers and that he did well at the MGM grand. Correction...... Oscar brought the crowd for both of the MGM fights as well as the ppv buys. If he feels he is such a big attraction then let him fight Sturm at the MGM on ppv to set the record straight. The numbers will reflect that he needs Trinidad alot more than he thinks he does. won't even watch that fight unless it has a good undercard and it has to be on HBO. I hate watching hopkins fight. I mean seriously, the majority of his fights suck. They are filled with more holding and fouling than a John Ruiz bout. When he fought Allen 3x, Echols 2x, Holmes, Vanderpool, and Joppy, all he does is barrel in w/ his head down, hold and hit, punch to the cup and hip, and sometimes dive out of the ring when the going gets tough. But when the great champion fights guys smaller than him, he sits back and waits for them to come to him. What a fighter! And when I say fighters smaller than him I don't give a damn if the weighs in at 157, he still weighed 170 the night of the fight with Oscar and he still looked like skeletor. So i guess all that talk about him walkin around at 166 is BS because i guarantee he walks around in the mid to high 180s.  I know your a fan of hopkins and i'm not tryin to piss u off but my opinion is that he is overrated and no i don't think Trinidad will win a rematch (although i am a big Tito fan). I WANT TO SEE hopkins TAKE HIS ASS UP IN WEIGHT AND FIGHT.......NOT TARVER (that would be to easy for Antonio) BUT.......THE NEWLY CROWNED IBF SUPER MIDDLEWEIGHT CHAMP JEFF LACY. Lets see hopkins go up in weight (but not really) and get his ass pounded instead of sayin shit like all roads from junior welterweight come through me.......please, go up 8lbs and face a real challenge. And I am a hopkins hater, I admit it but I can't believe he is so great until he faces someone from a higher weightclass. Bo
OnFire's response: That's what the man believes because he said it. No matter what he does you will always be a hater so why should he make you happy? Just Kidding.
What up, I'm a little late with this one and I know your mailbag is already blowin' up with comments on the Trinidad fight so let me get my piece in. I'm just writing this to place my order for a family sized plate of crow. I actually picked Mayorga to cash in on a puncher's chance early in the fight. Boy was I wrong about that, LOL. Trinidad shook off the rust and looked sensational in breaking down a game Mayorga. I was surprised at how accurate his punches were after 2 years off. But what really impressed me most of all about Trinidad's performance was his concentration. Nothing Mayorga did broke his concentration for even a moment, even in the first 2 minutes of the 1st rnd  where Mayorga had his big moment. He was focused on the mission. And speaking of Mayorga---WOW, that's one tough SOB. Now I see why he was able to do what he did at the lower weights. I don't blame his ass for retiring after that. He just had 6 or 7 fights worth of damage done to him in one fight. Trinidad needs to fight against REAL middleweights with solid skills. Not fight welterweights moving up fighting him in their first fight at middleweight. First Mayorga and now they're considering Cory Spinks? He doesn't need to be fighting just to fight, he should be fighting guys who will prepare him to fight Hopkins again. I thought they said they were coming back for the big fights only. Is it me or is Don Felix trippin' man? He's spittin' venom at DLH, saying Oscar could've gotten up from that body shot but stayed down because he's a coward (that's just another way of calling Oscar a bitch), and by saying that, he's indirectly undermining Hopkins' victory as well. Regardless of who you thought won the DLH/Trinidad fight, its a fact that Hopkins stopped both of them. He says they don't need Hopkins, but Trinidad should at the very least feel the need to avenge his only loss in what would surely be a pay-per-view record breaking superfight. I think the live gate for that one would be off the hook wherever they stage it. How can he consider himself the best in the division unless he faces Bernard. And forget about which fighter needs the other. We, the fans, need it (you know, the people who buy the tickets and order it on pay-per-view, putting millions in both their pockets). Boxing needs it. I agree with your man Damon Dash when he said "If someone knocks you the f**c out, then you have to fight them again." I'm out----Brian from Alaska
OnFire's response: Hey, I chose Mayorga to KO Trinidad in five and I was wrong as well, but what exactly is crow? (laughs) Shook off the rust? Did you see any rust? I didn't and if I missed it somebody should have said something. Tito has always been sharp and accurate with his punches. More so this time because Mayorga was made to order. Tough, got heart and determination. Not too much smarts but hey. I think we will see Mayorga back again so when he says retires he just means some time off. (laughs) I'm sure you've read what Cory Spinks had to say about the weight difference. And isn't a fight with the Undisputed Welterweight Champion of the World as big as it gets? Especially when you as a fighter dominated that very same weight class. What fighter will prepare Trinidad for ring smarts, street smarts, great defense, slick movement, gladiator tactics and illegal moves? Nobody really knows if he could have gotten up or not but as Jim Lampley said in our one on one exclusive "Did it really matter, Bernard was still going to win the fight".  Believe you me when I tell you that the Trinidad's want both fights, they just want to make it seem like they don't. Trinidad should want to avenge his lose to Hopkins but Roy Jones shouldn't even think it.
Yo , I'm gonna keep this short sweet & to the point. The next time U talk to B Hopkins make sure you tell him not to go in there and fight the Golden Boy like he did Allen (even Hopkins stated he didn't want to mess things up for Sep 18th), So I would hate for the Golden boy to outbox him becasue Hopkins being to cautious and we miss out on Dec 4for a possible Tarver/Hopkins match . Keep banging out them Bomb @$$ interviews on this tight @$$ site. Yo give the rest of your crew Props also I know they work hard as well. PS. How does this sound JONES/TITO Hopkins/Tarver the winners meet then we can see the Jones/Tarver rubber match or worse case scenario Jones/Hopkins II or worse worse scenario TarverTito (very doubtful)
OnFire's response: I guess we didn't need to tell him because he already has. Unless you're living in the future then you know it's already happened. I guess you didn't hate Golden Boy for outboxing Hopkins because he didn't. You can now take Jones out of that equation.(laughs hard)
Alot of peopel are callign for Mosley to retire if he looses to Wright, IMO even a loss would make him number 2 in the division so why should he retire? mosley takes on hard fights and the outcome of his last few fights could have been different had he taken tune ups but like a real champ he gets straight back in with the guy, Id hate to see Mosley turn into the guy prospects need to beat as I think he is still class act,Id be interested to see who you think would win between mosley and these guys spinks, Mayorga, judah, Strum, Fights with vargas, mayorga, tito would be great fights, I hope Mosley gets past Winky,
OnFire's response: If Shane Mosley loses to Winky Wright he will be 4-1 and 1 no contest since fighting Adrian Stone. Would that be reason enough to retire? I don't think so. He could always fight De la Hoya again, he's gotten by on beating him. He also has the option to move down in weight again. Win or lose I love to watch Mosley fight. I would have to go with Spinks to top Mosley. Mosley to beat Mayorga. Judah would be a good fight especially if Zab takes his time and boxes as well as I know he can. Lets see how he handles the southpaw stance of Winky first. Maybe great, may be ugly.
What up?You are the man I cant wait until Tuesday(Nard chat).I think Sturm would be a good fight for him.Watch how quickly Don King turns his back on El Matador.I watched Benard vs.DLH again yesterday,Larry Merchant is really bad.Before DLH even threw a punch he said "l notice DLH beating Hopkins to the  punch".You need to get his old ass on the chat,he would get eatin alive.Where do you think my man Too Sharp goes from here?I knew you would catch all kinds of flack for your P4P list.Keep up the good work.Nardfan,Lousiana
OnFire's response: Thanks for the props(wink). Tuesday is going to be TNT baby because you know Bernard Hopkins will have alot to say. By then he would already have had his parade in Philly, not to mention his two big wins over boxing's icons. Sturm may be next up in line as you probably read what Hopkins said. I doubt he will do that to El Matador because he know people will pay to see him fight any of the top fighters. Hey is it not obvious that he is a member of the DLH fan club? It will be interesting to see where he goes from here after going down. Lets hope he can make all the right moves.
Hi, hope all is well. You asked the question to Cory "It seems like there's a possibility this fight can come off. A lot of people might look at the fight and say, 'Cory might be biting off more than he could with this one.' " I would be one of those. I think he is and I agree with what Bernard said in your interview with him "He shouldn't do it in his first fight at middleweight. He should test the waters. When Trinidad comes into the ring he's a super middleweight so I don't think they should take it without first testing the middleweight waters."
OnFire's response: As a fan I would love to see a fighter of Cory's caliber move up and challenge Trinidad. Is that not the reason we are fans? To see the best fight the best, challenge the best. If Cory Spinks believes in his heart that he can conquer the mountain that is Trinidad, more power to him. Again, as a fan I would love that fight either way.
I don't think he is going to be able to avoid Titos power and as you say stop him from setting himself for 12 rounds from landing big shots which I believe will have a telling effect. BTW we didn't get to see the Trinidad v Mayorga fight here in England it wasn't televised (A major annoyance is the selection of fights they put on over here) I have managed to obtain a copy of it though via the internet and I watched it today. What a fight!! I agree with you, definately Fight Of The Year. Major props to Mayorga he is a true gladiator and as another mailbagger put it reminiscent of Jake LaMotta. I feel that he may have left a lot of himself in MSG though similar to the way Meldrick Taylor did in hisfirst fight with Chavez. Did you see Hattons latest fight by the way? He totally destroyed Stewart in 5 one sided rounds. The most convincing performance since his Ben Tackie fight. I think all the criticsm he has been getting was fuel to his fire and he did look impressive albeit against a limited opponent. Lets hope we see him in a big fight next as Frank Warren has said that he definately gets to fight the winner of Tszyu v Mitchell next. Can you see that fight happening or do you think whatever the outcome of that fight both will move up to 147 and vacate the belts? If this is the case who would you see Hatton facing as mandatory for the IBF title? Respect to all at boxingtalk keep up the good work!
OnFire's response: In all respects Ricardo Mayorga was there for those power shots while not really giving much movement. man I ouldn't live in England if it's like that on the fights. Glad you got your hands on it and got to witness how great a fight it was. WHow much Tito took out of him should be seen if he decides to return, which I think he will. I didn't get to see it but it's all good. Sharmba had already put it on Stewart. Lets hope Warren puts him in there with Cotto or Harris in his next fight.
Cory fighting Tito should be considered a crime. Did he see the fight? Did he seeMayorgas face? In Mayorgas last 8 fights I don't remember ever seeing his face the way it did this past Saturday. Tito hits hard, he would eventually stop Cory and if not stop him, he would give him the beating of the year. Do you have any updates on Mayorga. Why did he have to fight Trinidad, why not give Forrest a 3rd fight, ask for a rematch against Spinks, give Margarito a fight, and maybe stop Judah in couple of rounds. Fight Mosley, and even Winky, but why Tito, I was heart broken when I saw him on the canvas, I'm a boxing fan of both of those guys, and I don't like to see two of my favorite fighters go at it with each other. Anyways, keep up the good interviews, and all the updates. 
OnFire's response: Cory Spinks not wanting to move up and face Felix Trinidad would be a crime. Aren't you always telling Greg fighters need to be great, they need to take chances? That's exactly what Spinks is doing. Robbing the fans of a possibly good fight. Yea he saw the fight. He was sitting 2 rows ahead on me at ringside. He saw Mayorga's face and knew it as the same man he beat before Trinidad did. I agree that he could KO Spinks IF he hits him clean. I have no update on Mayorga but have the date he went down. he fought Tito because he has the balls to. Would you have rather seen Trinidad on the floor? You know we will.
Hey, just writing on the BHop interview. Let me start off by saying. That Trinidad needs to make this fight. He needs to beat Bernard to really be where he wants to be and that's the best P4P fighter in boxing. I think a lot of things when into Trinidad losing the first fight, which even BHop admits. I remember after the Joppy fight Tito told L.Merchant that he already beat the best middleweight. I question whether or not he thought BHop was gonna be easy pickings. If he did that was his first mistake. I also think even if Trinidad was at his best that BHop still would've PROBABLY one on that night, he did a masterful job. But if they fight again I would have to give the upperhand to BHop, but it won't be as easy as a lot of people are saying. And the thing with Tito is that he is always one punch away from ending the fight and your career, so bernard can say all the right things to make this fight happen, its all smart businessman talk. But he knows what he's in for. And for him to think HE made great PPV numbers. BS, we all know DLH accounted for about 900,000 of those 1M buys. Tito will outsell BHop in Philly. You should've let him know that. If Tito fights DLH again they'll sell 1.5M but Tito don't want DLH. If DLH and Hopkins fight again Hop would let DLH get the biger purse, i think they should go 50/50 and I think Hopkins will do it if he's getting at leat 15M. But anyways I think Tito and Bhop will happen after each have one more fight. And if I was Tito I would make the Winky fight. Winky is a lot like BHop. As far as great defensive fighters and Tito needs to solve that style to give him even more confidence when he steps in with Hopkins. Oh I think Tito stops Winky in 10. In a very close fight. Kinda like the DLH/ Varas fight. Winky just doesn't move as much as Hopkins and Tito will eventually wear him down. Well until next time bro.--prfinest
OnFire's response: I believe the Trinidad's want this fight because they know the fans want the same fight. They seem to not want to make it seem like it's a big thing. Nonchalant. As Bernard Hopkins has stated all roads lead to him. Not only did Trinidad think he was easy pickings but alot of other people including myself did as well. Rumor has it that the middleweight tournament trophy already had Tito's name engraved into it. De La Hoya is the golden goose and as many people tuned in to see De La Hoya make history, just as many did so to see Bernard work on his golden execution. All I know is that I want to see the best fight the best. Bernard is the best middleweight in the world and Tito looked his best despite the 2 and a half year lay off. Lets not rush off and pick Trinidad to beat everyone that's on top now. Especially Winky who I think is a tough fight for anyone.
I think it was foolish for Roy to take the 2nd Tarver fight when he already took the belt from a trash talker who was nothing but disrespectful during the promotion . Roy gave a bigger, hungrier man a 2nd opportunity (Something Hopkins wouldn't even do in his dreams) and he was punished for making a bad decision. Bad decision #2 was when he exerted himself of all his energy prior to the Glencoffe Johnson bout with his rap performance not realizing the Glenn is even hungrier than Tarver which resulted in Roy being seperated from his senses since round 1. Roy lost that fight in the 1st round because he was too tired to keep his distance and have fun like he normally does. Round 1 zapped Roy enough for Glenn to stay close to a tired/weakened opponent for a hungry fighter to feast on. Roy better start realizing that all a fighter need nowadays is a little success in the ring against him to motivate them to to more and more until their confidence is sky high. O nce that happens, they'll never get tired. (When you're doing something very few people have been able to do on that level in front of all those people-you'll be able to do it harder & harder round after round. Roy needs to raise the bar by looking for the knockout in ebvery round. No more decisions/No more looking to go 12. Train like a gamecock and seek and destroy every second of every round unless your fighting at heavyweight against bigger foes. The only good that came out of that fight for my boy Roy was the additional 20 minutes of promotion he gave his upcoming CD by laying on the canvas. I know that is the reason why Im going to cop 1. - Kelvin A. Pompey
OnFire's response: Yea, he took the belt but there was even doubt in his mind as many people saw Antonio Tarver winning that fight. It wasn't as decisive as the others. If you know anything then you would know that Tarver promoted that whole fight on his own so if there was any disrespect I would say it was from Jones' end. Tarver just talked what he believed and we all saw him prove what he said he would do. I wouldn't say he was punished because that left hand sent him to his room early. Time out. Do you really think the lip syncing Roy was doing took all his energy? I think it was the lefts and rights that kept rapping on Roy. I didn't see the old Roy Jones as early as when he was actually walking into the ring. Was it me or was he forcing himself to perform while entering the ring? I would love to keep seeing Jones on HBO only not as a fighter but as a commentator. I was in awe of how Johnson began in round one to bring it to Roy and never noticed the advertisement, I swear. Enjoy the cd just don't play it when the fellas come over(laughs).
What it is...... Hey man, I love the heavyweights, so even though the rest  of your members may think he is a bum....I wanna get your thoughts on the W. Klitschko fight (everyone else is talkin TITO, you'd forget there was another  card that night). If you got a chance to see that fight, what did you take from  it? I honestly had such high hopes for this guy 3 fight ago...WHAT IN THE F*** HAPPENED????? The highlight real of this guys 1st 30-some fights are unreal. 6 and 7 punch combinations with light heavyweight speed, guy just looked so promising. Do you see Manny S pulling it together anytime (WK has the skills to work with, besides heart I suppose) soon or think I should move on the then
next great hope? Who do you think that hope will be? Just hate to think my next 3 years are filled w/ John Ruiz and Chris Byrd...please just kill me now. FALC,
OnFire's response: If you love the heavyweights then you  must be excited about the card Don King is promoting on Nov 13th at Madison Square Garden. Nothing but heavtweights and now Monte "Two Gunz" Barrett has been added as well. I didn't get to see the Klitschko fight but I'm not convinced and haven't really been. I was getting calls while at the Trindad-Mayorga fight with updates and from what I heard it was an ugly fight. The main thing, to me, in that fight is that Klitschko got dropped. Same against Sanders and Brewster. All fighters now know his pedigree and will look for him to tire out. He may have the skills but does he have the stamina and chin? Chris Byrd will come out on top when the smoke clears. And John Ruiz who everyone says can't fight still can't be beat by a heavyweight. Not yet at least.
MEMBERS CLICK HERE FOR THE REST OF THE MAILBAG
Send questions and comments to: onfireboxing@verizon.net