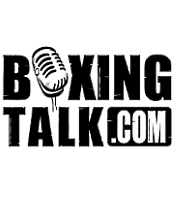 Boxingtalk members we hope you're ready.
Starting Tuesday August 24 at 8PM Eastern Time
our T.N.T. chats will kick off! From now on, every Tuesday and Thursday (T.N.T.) we will be bringing the world's best fighters, from pound for pounders to prospects to chat with you, our membership. As always, at the conclusion of each session one lucky member will get a phone call directly from the fighter to have a little one on one chat before calling it a night.
Undisputed junior middleweight king, Winky Wright
is first up and will be appearing in Boxingtalk.com's chat room on
Tuesday Aug. 24 at 8PM/ET
. Two days later, on
Aug. 26 at 8PM/ET undisputed welterweight king Cory "Next Generation" Spinks
will be coming on to chat from Don King's training facilty in Ohio. We will soon have the rest of the schedule for the next FOUR WEEKS fully organized and completed shortly, so keep your eyes peeled to this front page. Other than the two undisptued champs, Wright and Spinks, Shane Mosley, Bernard Hopkins, Antonio Tarver, Evander Holyfield, Vernon Forrest, Sharmba Mitchell, Diego Corrales and Chris Byrd are JUST AMONG those we will be scheduling in the VERY NEAR FUTURE! T.N.T. Chats, dynamite conversations with the world's best....get ready for the explosion.