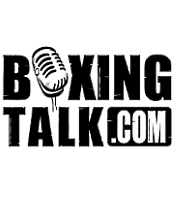 O'Neil Bell, Cosme Rivra and Rhoshii Wells all won their title eliminator bouts and are now in line for their respective alphabet titles. Bell halted Ezra Sellers in the second round of their IBF cruiserweight title fight, Rivera stopped Hercules Kyvelos in the fourth round for the IBF's top spot at welterweight and Wells is now in line for the WBA's Jr. Middleweight title with a eight round technical decision over Santiago Samaniego.
O'Neil Bell KO 1 Ezra Sellers

O'Neil Bell knocked out Ezra Sellers in the second round of their IBF Cruiserweight title eliminator. Bell hit Sellers with a shot on the side of the head, which looked to miss its target on the television replays. When the replay showed on the jumbo-tron the crowed booed, as it looked to be a phantom punch that put Sellers down.
Bell is now the IBF's #1 rated title challenger; felt he would end matters early but not that early. "I didn't expect the fight to finish his off so early. The goal was to come out and set a fast pace. I was thinking I could end it by the fourth". Stated Bell "This was an excellent win for me. It puts me #1 in the IBF. Eventually I expect to be #1 across the board and I've said it before; it doesn't matter which champion I fight.
Bell is now 23-1-1, 22 ko's, while Sellers is 27-2.
Cosme Rivera TKO Hercules Kyvelos

In a IBF eliminator bout Cosme Rivera halted former title challenger Hercules Kyvelos in the fourth round, Kyvelos was halted earlier this year by WBO welterweight champion Antonio Margairto, Margarito stopped Kyvelos in the second round, Rivera had almost the same amount of ease, as he dominated the fight from the firs round on. Rivera cornered Kyvelos early and often, as he landed powerful right hands to the head of Kyvelos, then going to the body. Kyvelos was hurt from a hard right hand that he looked to have never recovered from, as the fight progressed.
"Rivera put a lot of pressure on me early. I was trying to play catch-up, and I paid the price", stated Kyvelos. Rivera dominated from that point on, going to the body of an off balance Kyvelos. Rivera used a pressure body attack to lower the guard of Kyvelos, which worked until he finally put Kyvelos down in the forth, prompting the referee to halt the action feeling Kyvelos had taken enough punishment. Kyvelos felt he could fight on. "I got caught. I thought I could continue, but the referee felt I couldn't".
Rivera is now the IBF title challenger, for Cory Spinks title. "I expected to dominate. It was supposed to be an easy fight but I made it easy". Said Rivera; "I am ready to fight the winner of Spinks/Gonzalez. The winner has to fight me within 90 days.
Rivera raised his record to 29-8-2, while Kyvelos fell to 22-2.
Rhoshii Wells 8 rd Tec-Decision over Santiago Samaniego
Former 1996 Olympic bronze Medalist Rhoshii Wells won a hard fought technical over Santiago Samaniego. Wells was cut in the first round by a clash a heads, which was ruled immediately an accidental head butt by Nevada commissioner Marc Ratner. Samaniego went on to win the round with pressuring Wells, not landing hard shots, but scoring punches.
Round two on it was all Wells as he controlled the action with his jab and quick right hands. Other then a low blow in the sixth round, which a point was deducted by Tony Weeks. Samaniego wasn't much in the fight other then an occasional right hand, Wells won every round, until doctor Margaret Goodman took a look at Wells eye which had worsened and recommended the fight not continue. The crowd was unaware that the cut was from an head butt and had thought that Samaniego was awarded the tko win, but when the ring announcer announced the fight would go to the scorecard the crowd showed it approval for Wells who lives in Las Vegas. Wells was a little worried until it was going to the cards. "I thought 'oh my god' I hope they don't stop the fight on a headbutt, but I couldn't see and the blood was effecting my vision."
The scores were read as follows 89-81, 89-80 and 87-83 all for Wells who is now in line for the WBA Jr. Middleweight title. Wells upped his record to 18-1-2, while Sameniego fell to 36-8. Winky Wright is the WBA unified champion, but is set for a November rematch with "Sugar" Shane Mosley. "I want Travis Simms (WBA intern champion) or Wright. Travis doesn't want to fight me, He can't run anymore. He can't hide. I don't want any more excuses. Let's do the fight now." Proclaimed Wells
CLICK HERE FOR FULL REPORT & PHOTOS
Send questions and comments to: broncosnm@comcast.net